2. Ask What Services They Provide
Algrano is a marketplace for coffee growers and roasters. The purpose is to facilitate direct trade relationships and do this by offering a variety of services, which are necessary for roasters to receive fresh coffee from origin.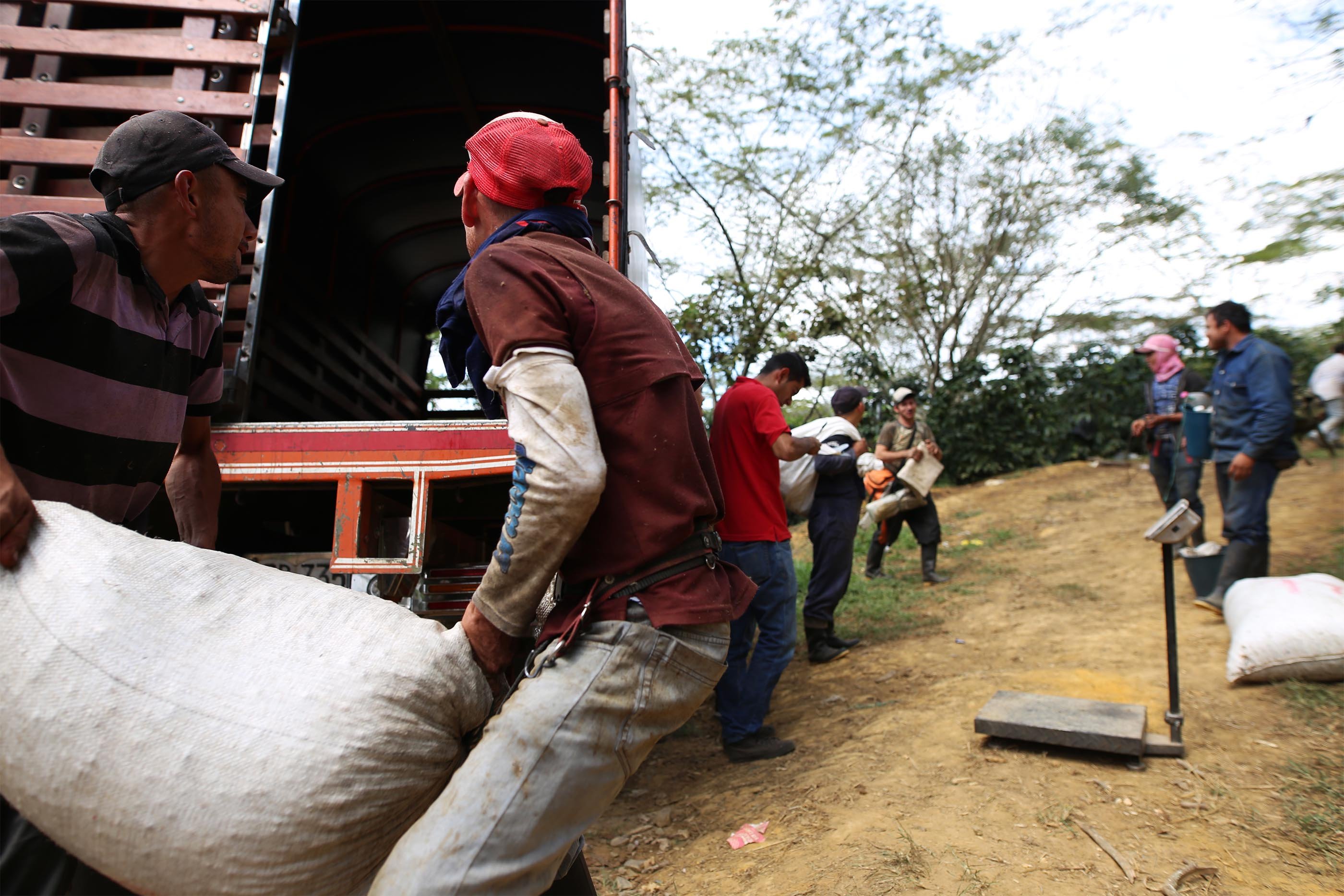 Collection point at La Pradera. Pickers will bring the day's cherries
to set locations where a truck comes to collect them. Read more
The sourcing team travels to origin to develop relationships with producers, cup coffees together and demonstrate how the Algrano platform works. Nowadays, word-of-mouth on the grower's side is very powerful; so more and more growers are joining the platform. There are already over 600 farm profiles signed-up. Algrano's mission is to empower producers by providing them market access, allow them to promote their coffees and price their coffee lots.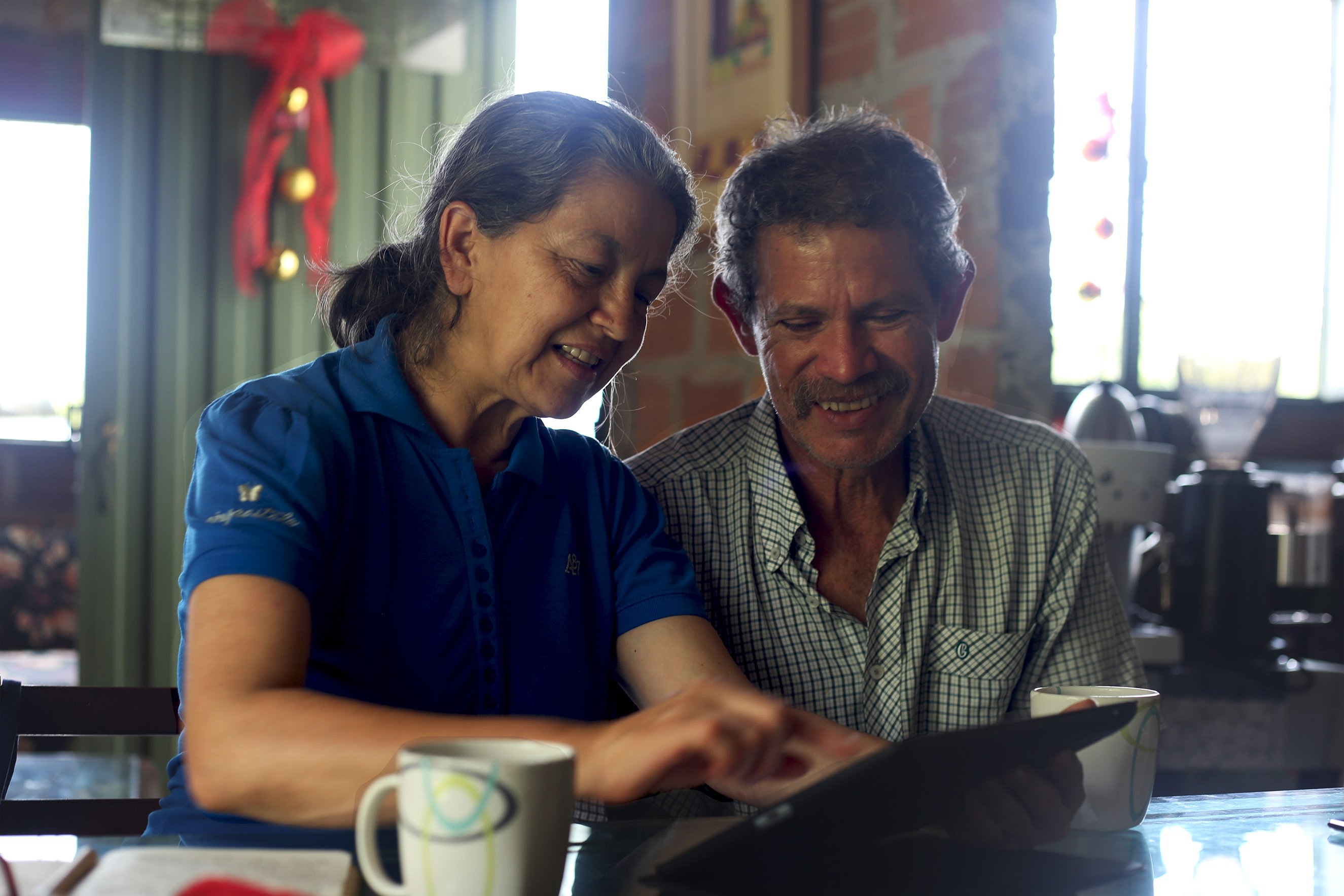 If you're interested in discovering a new origin or finding a coffee to suit your needs, you can explore the Discoveries page. As soon as you find an interesting coffee lot, you can immediately take a look at the full cost breakdown; down to the farm gate price, as transparency in pricing is key!
Ordering samples is easy and free through the platform. Once you've made your sample order (green and/or roasted), the samples will be shipped to you express so that you may soon have a selection of coffees to taste on your cupping table to take part in the 4-week Discoveries.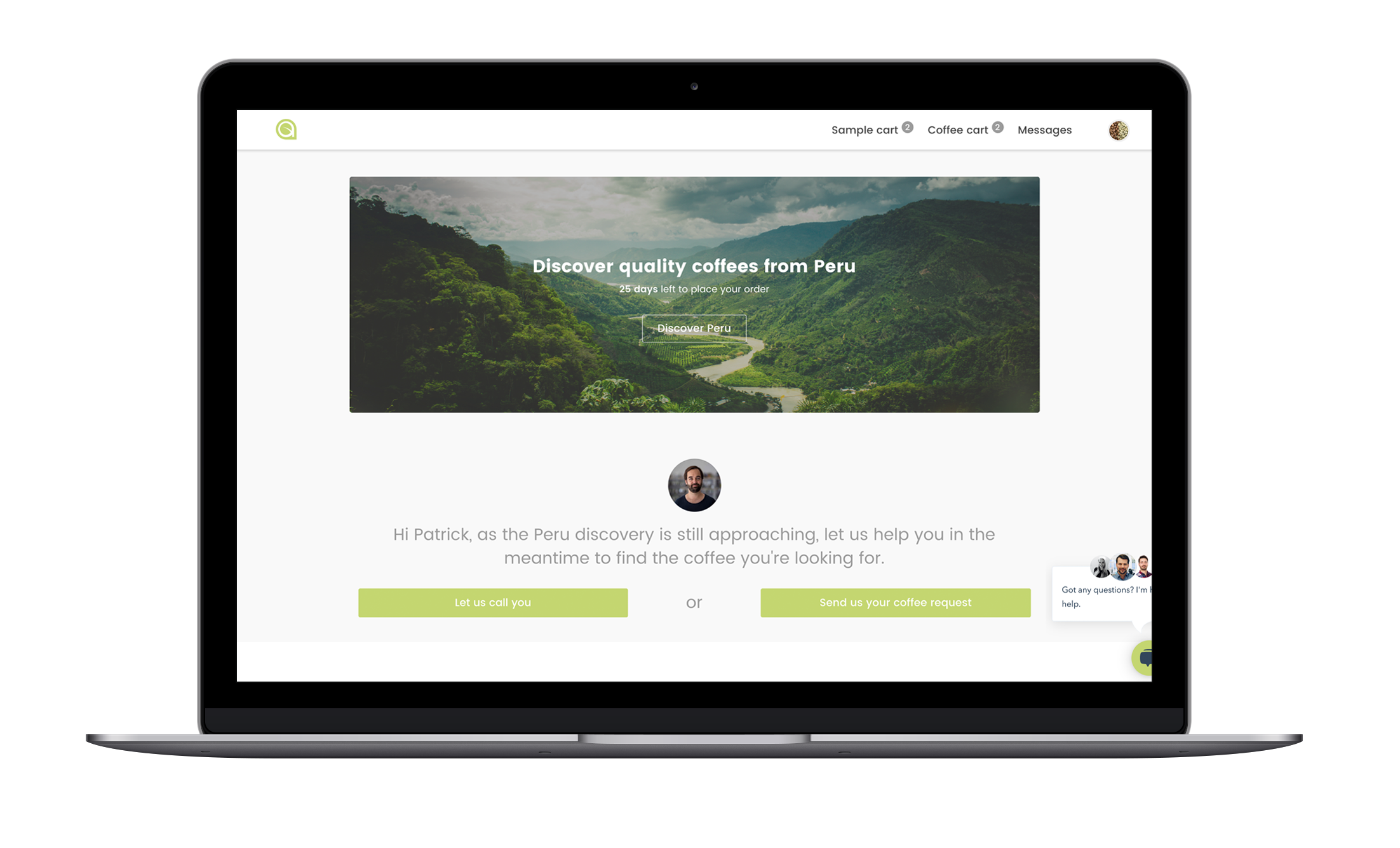 Once you've cupped the coffee and decided to select a particular coffee lot, you can choose all of the services that are necessary for you. When you source through Algrano, we take the risk on quality assurance. Our quality control team evaluates the coffee at different stages of the supply chain. We offer customized logistics solutions to suit your needs; from FOB to DDP, which means that the coffee will be delivered to your doorstep. We also offer financing options to suit your preferences.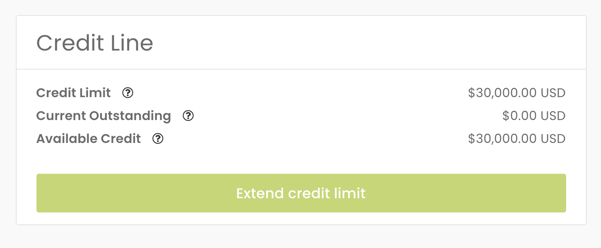 Credit line for roasters: Another great tool to make
purchasing from growers easy and convenient!
Since Algrano facilitates direct trade relationships; we're also happy to provide you with transport only services for your existing direct trade relationships. So you can consider us your go-to logistics partner.
Next week's blog answer:

3. What is on offer?