In response to Perfect Daily Grind's blog: 5 Questions Roasters Should Ask Their Green Coffee Importer, we would like, in a series of blog posts, to answer these questions to give insight into how Algrano works.

1. Ask How They Cup
First of all, the most important thing is that Algrano is not an importer. That is why the price is not determined based on cupping results or anything else. It is the producer who decides and enters the price for which the coffee will be sold on the platform. However, as a service provider, quality control is one of the services Algrano provides.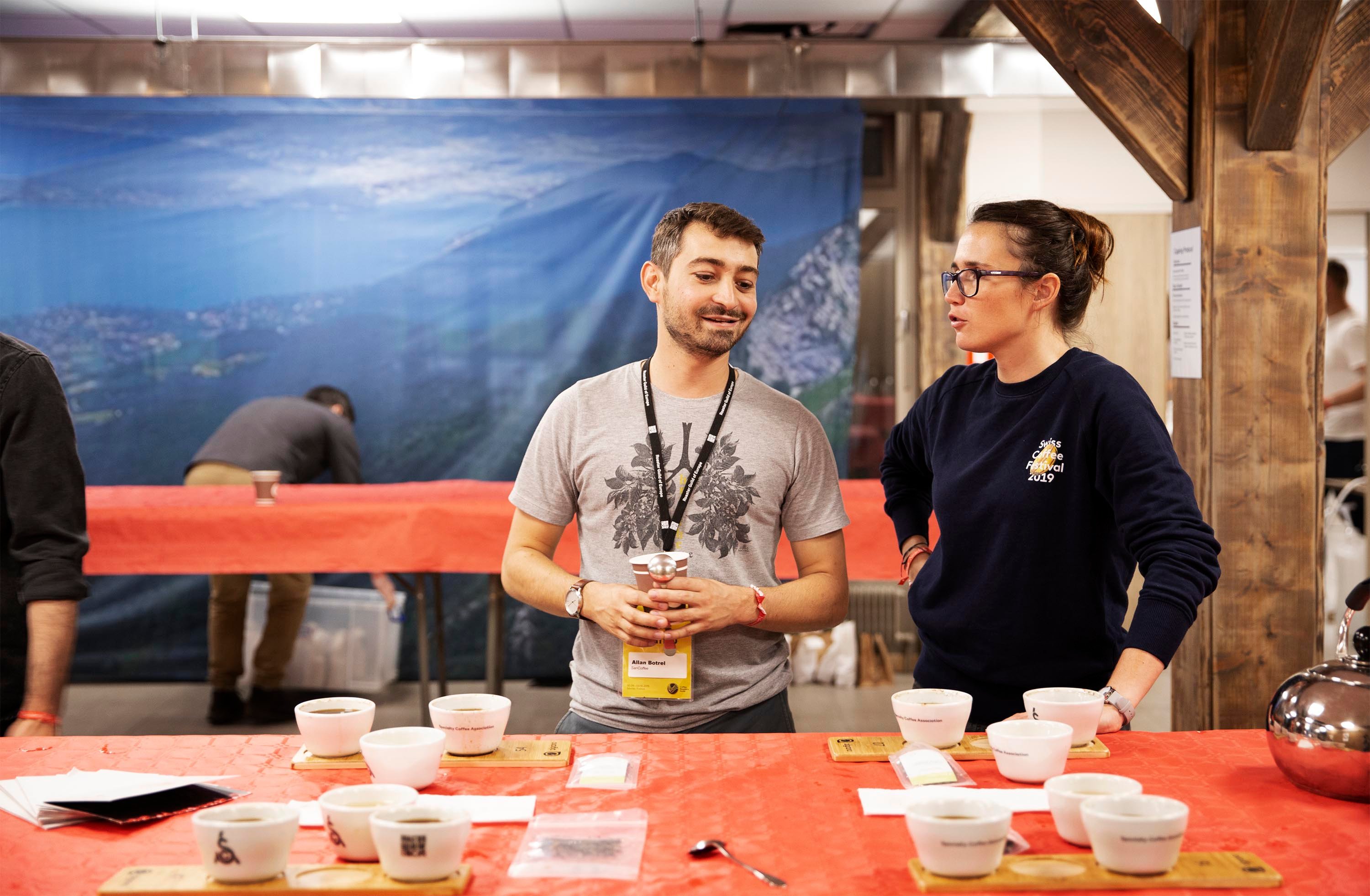 Allan Botrel of San Coffee and Veronika Kečkéšová, Algrano Quality Manager hosting the
Brazil Discoveries Cupping at Coffee Roasters Guild Camp 2019, Annecy
In the lab, we try to keep it simple. As the SCA score sheet and cupping standards are widely used, this is also what we do ourselves. Using this type of evaluation gives the best chance to avoid unexpected and undesirable variations in cupping results within the pool of roasters and producers we cooperate with. We use 8.25g of ground coffee per 150 ml of water, a slightly higher water temperature of 95 degrees Celsius. Samples are roasted 8 to 24 hours before cupping. In general, we roast one day and cup the next. For sample roasting, we use an IKAWA and aim for a medium roast where the coffee flavours and its potential are developed as much as possible to be able to evaluate and describe the coffee characteristics.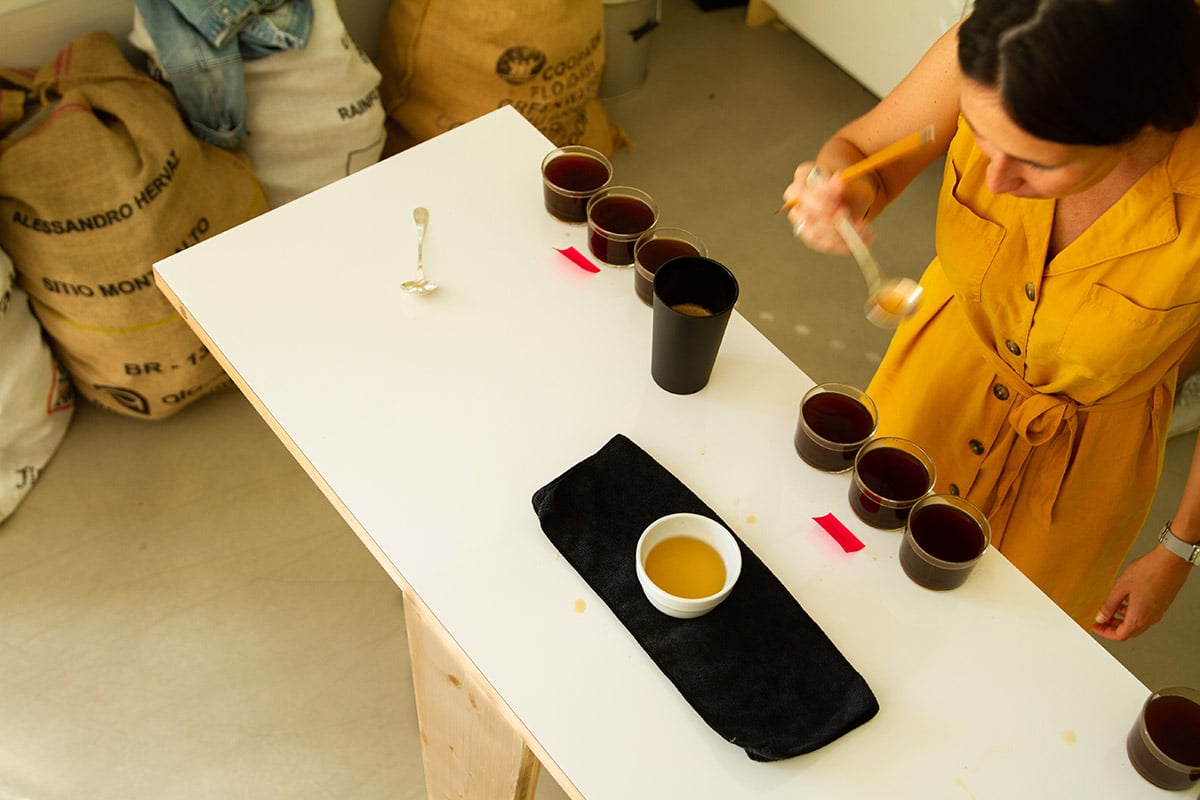 Quality Manager Veronika Kečkéšová
Discrepancies are inevitable as people have different preferences and approaches toward coffee and coffee roasting. If feedback received is dramatically different from what we experienced and tasted ourselves, we are happy to provide the profiles we use, or, on the other hand, listen to how the coffee was roasted by the customer in order to find out, what might have been the cause.
We do not push our way of cupping on anyone, people have different styles and these should be adjusted in order to fit their thresholds, which might differ widely from producer to roaster. Generally speaking, we try to listen to the feedback we get, keep an open mind, re-cup and then re-cup again in case it's necessary or just for fun. We are all part of the supply chain and we learn from each other, we try to support the room for discussion, sharing videos of our cuppings and findings with those who are interested.
We appreciate proactive customers and regularly share our cupping forms, scores, flavour descriptors and other experiences while cupping which may sometimes be out of the standards of an SCA cupping form. Therefore, you can have a number, or you can have it all.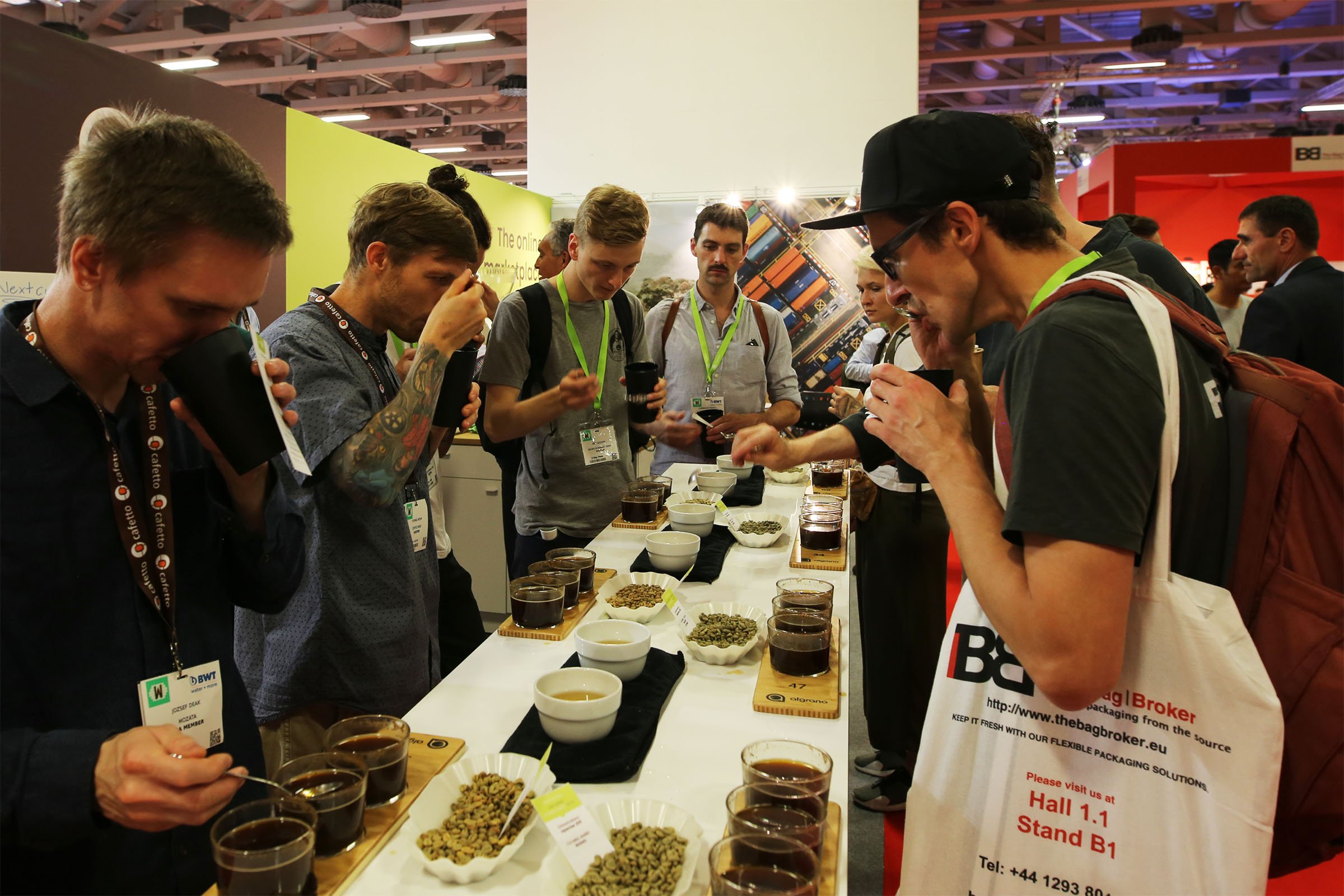 Cupping of Colombia Discoveries at World of Coffee Berlin 2019
Even though we all (producers, roasters, QC) try to avoid variables in order to make evaluations as replicable as possible, there will always be differences. They may be less or more significant differences, but there will always be some, and that is entirely ok.
What you can find on the platform right now are the scores and descriptors provided by the producers themselves, we do have our own, and so will you. Cupping the offer sample and control samples (pre-shipment and arrival) will bring challenges due to the unsettled freshness many are not accustomed to evaluating. We are there to share and have a conversation about it to help everyone make a more accurate and objective evaluation.
Next week's blog answer: 2. Ask What Services They Provide