We're bringing eight years of experience in direct sourcing to North American roasters.

Algrano offers US roasters the same features and services already enjoyed by their European peers whilst providing greater market access to coffee producers on the marketplace.

Kosta Kallivrousis is Algrano's first US-based - Kansas City, to be precise - team member. He is here to help producers around the world and North American roasters build meaningful direct relationships.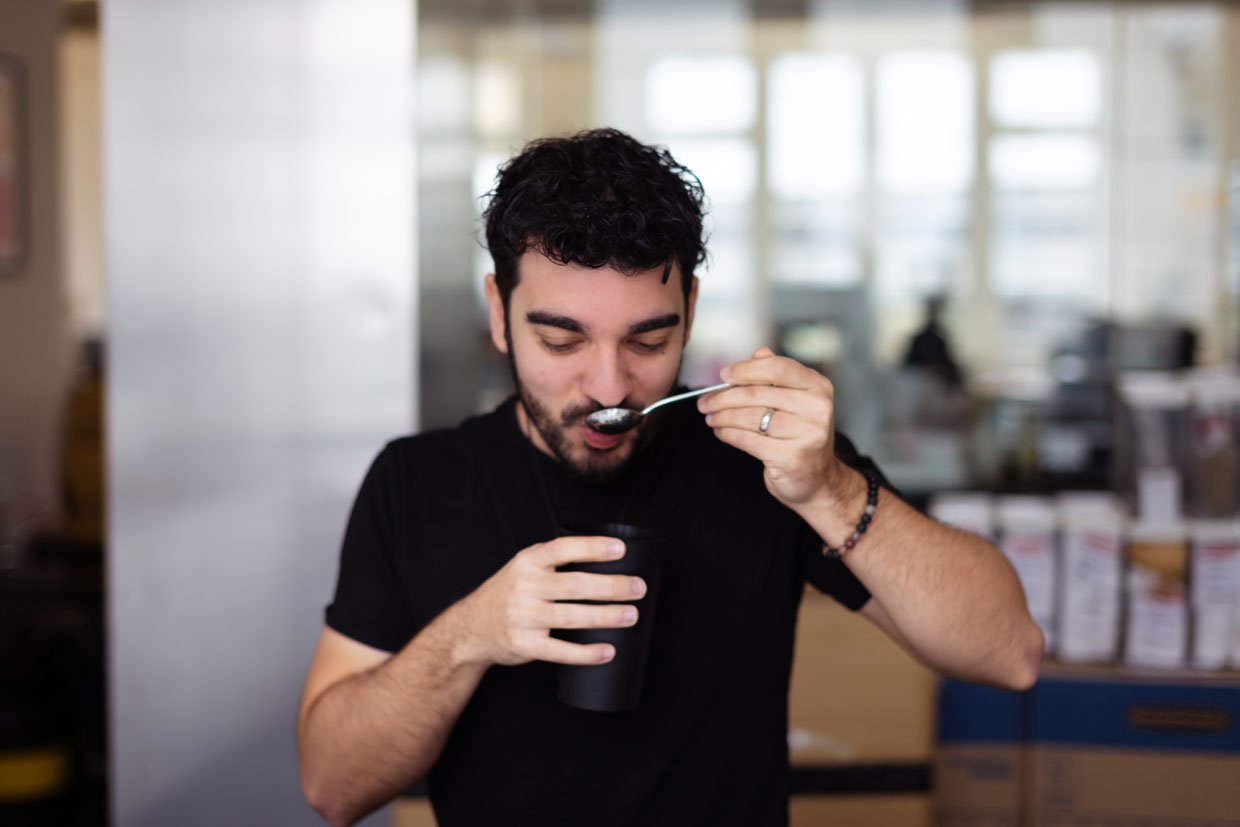 Kosta, Algrano's new US Sales Manager
"T

his is an opportunity to go ahead and present people with a platform that allows them to live their values." - Kosta
To start with, Algrano has shared shipments from five origins: Colombia, Brazil, Ethiopia, Guatemala and Rwanda. More origins will follow later on.

This follows a successful pilot with a small group of roasters, who will soon receive the coffees sourced directly on Algrano's first shipment from Peru to North America.

With shared shipments, roasters can embrace direct trade without having to fill a container. They can order anything from one bag upwards and speak to producers directly on the platform.
"We are excited to help US roasters find the right partners and coffees at origin, have an easier way to communicate with producers, and get full price transparency and live online tracking for shipments." - Raphael Studer, CEO
Fuelled by Caffeine and Connections
Kosta brings 12 years of experience from barista to trainer, roaster, competitor and senior account manager in green coffee sales.

He started as a Starbucks barista after the financial crash in 2008. Admittedly, he got involved in coffee because he wanted to get paid to talk to people. Just like his family would do at his uncle's diner.

"That's what you do growing up in Greek diners," he starts. "When you're a barista, you're serving something people enjoy and being the point of connection. It transcends the product itself. You connect on a personal and professional level."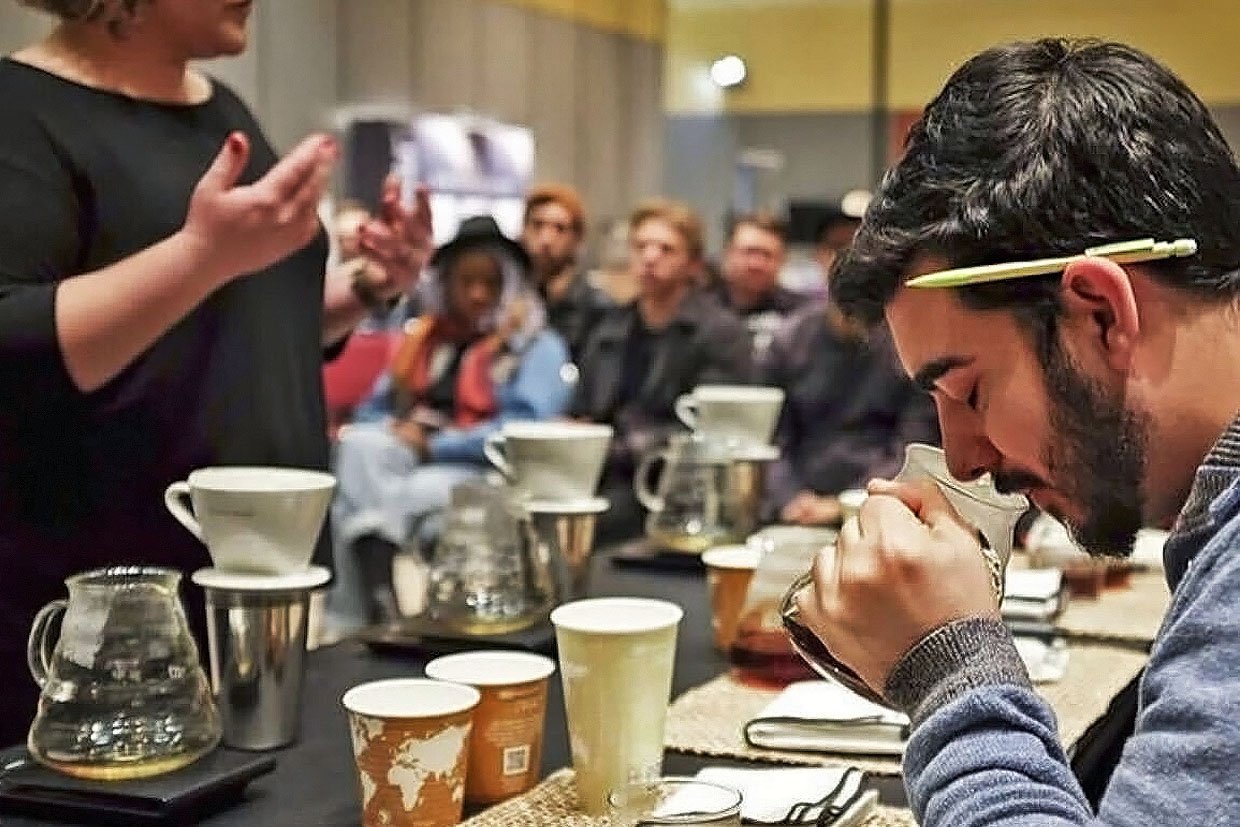 At Post Coffee Company, a Kansas City roastery, in 2018
Kosta carried this drive to talk and connect with people throughout his career in specialty coffee. At cafés, he turned customers into regulars.
At competitions, first on Brewers Cup and later on Latte Art, he made friends. "The people in specialty coffee get me and I understand them."
Selling roasted coffee, he found "a different way to connect" with customers. "It's a long term commitment", as roastery and café work together for a long time. Later in green sales, which he did for seven years, he met roasters all over the States and travelled to producing countries.

With Abel Valladares of Finca El Pinal at an origin trip to Guatemala in 2016
Amazon America vs Direct Trade America
These rich 12 years in coffee helped Kosta understand what's like to work with coffee from multiple points of view. He developed his own theory of how coffee fits into American culture. For him, American culture is a paradox - one that is reflected in the coffee industry.
On one hand, "America is the home of Amazon". Kosta says "Many people want cheap coffee as fast as possible and the possibility to return and get their money back. It's a culture built on the immediacy of consumer satisfaction. It's very easy to get your hands on a lot of different things and it's ultra-competitive."
The "Amazon mentality" exists next to another set of values. "Americans are deeply caring people. We're driven by a mission to accomplish something and to make something of ourselves. That's where direct trade makes sense," Kosta reflects.
"The US is the home of direct sourcing. The idea of pioneering something, of building something new and doing the right thing. To me, this is deeply American." - Kosta
Kosta visited Algrano's Zurich office for a few weeks in March to meet the team
Kosta is excited to explore the potential of direct sourcing with roasters and help them build relationships on equal footing with producers.
This hasn't been easy for roasters sourcing less than one container. Now, Algrano makes it possible in the US. "I feel this is an opportunity to go ahead and present people with a platform that allows them to live their values."
What It Means to Source Directly
Direct sourcing goes beyond paying a better price for coffee. Kosta doesn't believe in simply "throwing money" to solve a problem. "Direct sourcing is about elevating producers' voices. Their agency. Algrano's model is the first one I've seen that tries to foster that without any strings attached."
If "paying more doesn't deal with core the power imbalances in coffee" because "growers are alienated from determining their own reality", Kosta sees Algrano's Customer Relationship Management tools for producers and the ability to interact with roasters at any time as "levelling the playing field".
"Seeing producers have greater agency and the opportunity to level the playing field made it intrinsically very motivating for me to join Algrano. The ability producers have to reach out to roasters is unlike anything I've seen before," Kosta says.
We're very happy to have Kosta on the team and embrace his solidarity approach to direct sourcing.
Having spent a few weeks at Algrano HQ in Zurich, Kosta and the team at Algrano are stoked for our debut at Expo in Portland later this month where you can meet the team, attend a lecture, have an introduction to the Algrano platform, come to our party and join us for a cupping...

Find Algrano at booth 925.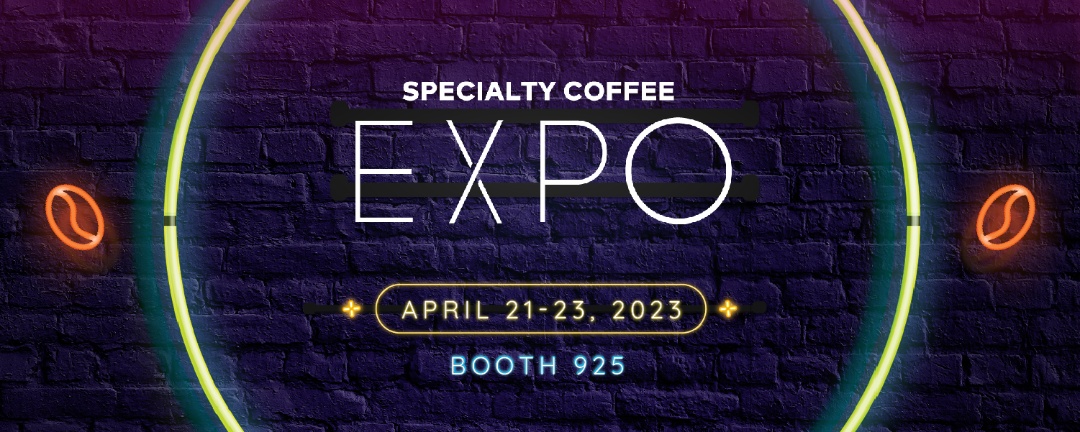 SCA Expo Program
Producer's Evening
By invite only to producers in Algrano's network.
From Spot to Forward Booking: Efficient Green Buying Through Forward Contracting
When: Friday, April 21, 10:15 am - 11:15 am
Where: Room number B117-119
More information here.
Party with Cropster & Coffee Business @ Water Avenue Coffee
When: Saturday, April 22, 4:00 pm - 7:00 pm
Where: Water Avenue Coffee, Water Avenue Commerce Centre
Invite only - invitations available at Algrano's booth 925
Cup Algrano's First Shared Shipment Origins
When: Sunday, April 23, 10:45 am - 12:30 pm
Where: The Cupping Exchange