Algrano platform keeps getting better and better. Last month we released quite a few exciting features that make direct coffee sourcing and your stock management even more convenient. Check out the new features and let us know how you like them!
What changed?
1. It's now easier than ever to release your coffee from the warehouse!
Before, you had to create a warehouse release order and then on a separate session create a road transport request if you needed us to organise transport for you. Now, it is a one-step process to schedule a release and inform us how you want to transport your coffee from the warehouse to your roastery.
If you want to organise your own transport, you can download a transport order PDF, which can be sent to the transport provider. Your transporter will need to present this document to the warehouse on the release date for pick up.
You can schedule the release via My Orders > Warehouse stock or My Orders > Release Orders. While completing the form, you will need to let us know whether you would like us to organise the transport (i.e. DDP release) or if you will organise your own transporter (i.e. FCA release). You can also schedule a release for multiple coffees in a warehouse at the same time in one release order.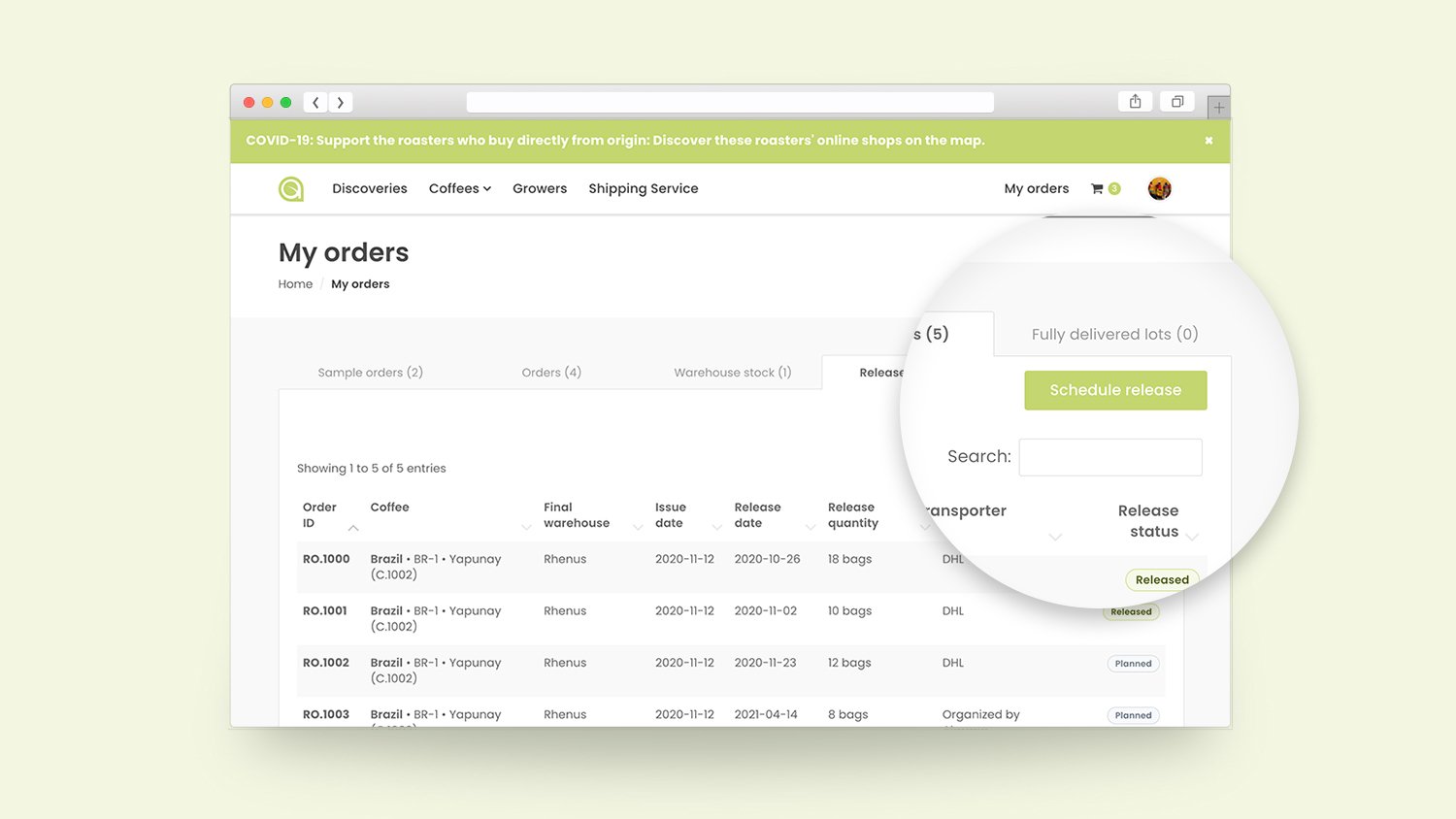 2. Weekly shipping status updates
Counting down the days until your coffee reaches Europe? It's easier than ever to keep track of your shipments with our new weekly shipping status updates. Every Friday, you will now receive an email summarising the status of all your shipments, so that you know exactly when your coffee is likely to arrive!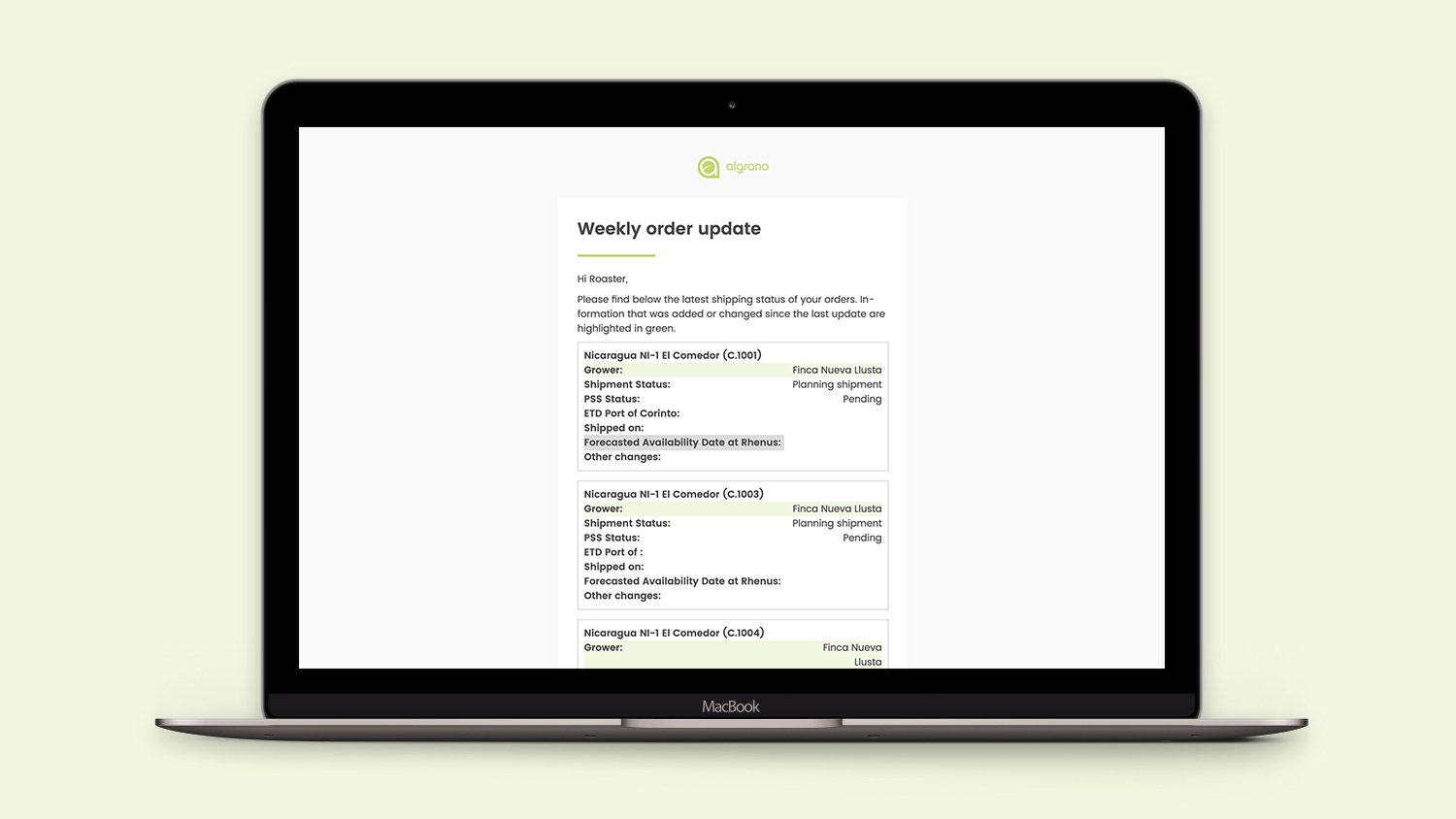 3. It's easier than ever to reorder from the same producer!
It's become easier than ever to manage your relationships with producers; when you buy a coffee, you will have an "interest" created for them. This means that when you receive our 'weekly digest', we will notify you if producers you have bought from in the past have coffee lots available. In addition, you can now filter on coffee lots using the producer name.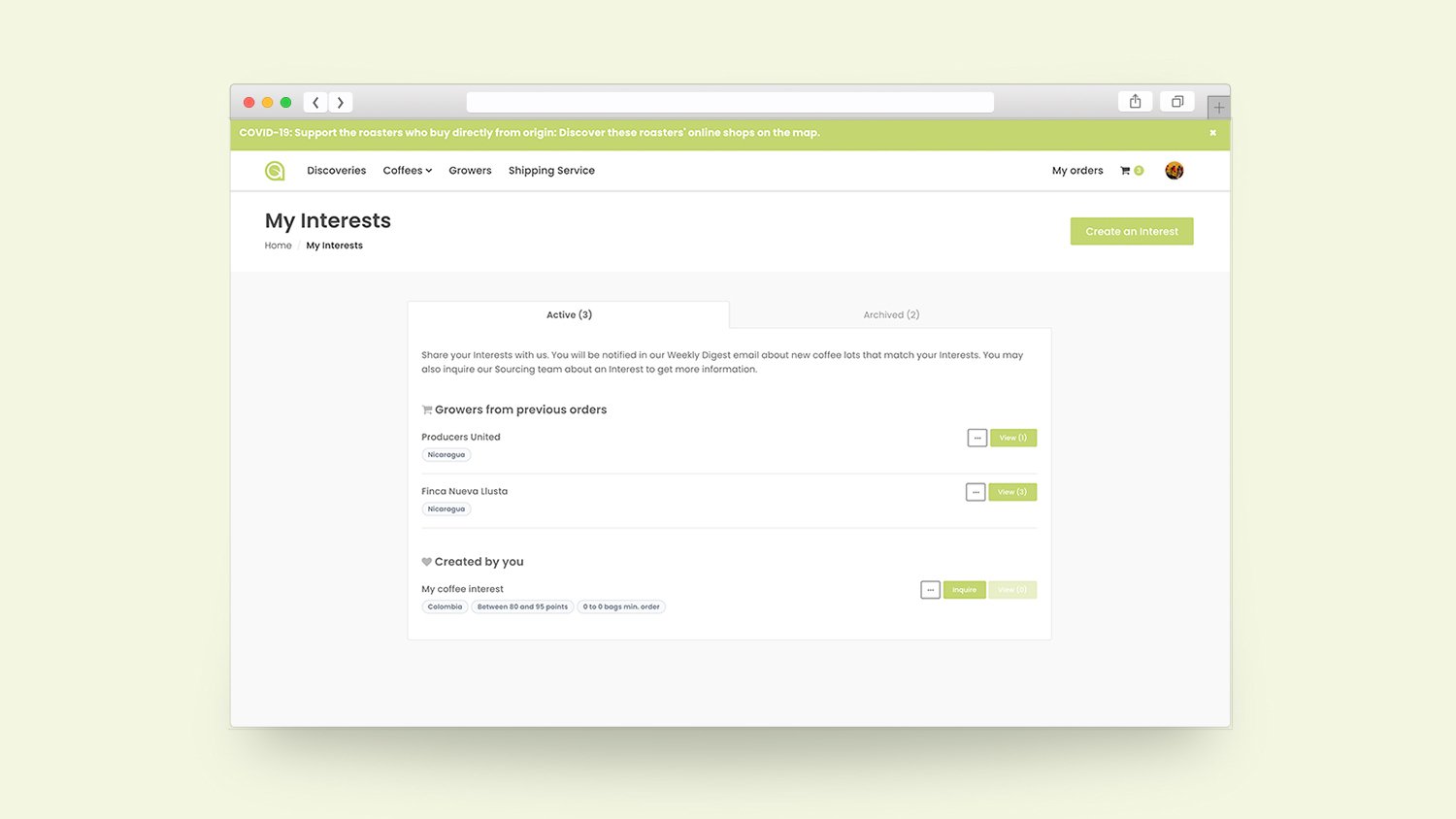 4. Have you tried giving producers feedback for their samples?
One of the benefits of direct trade is being able to let coffee producers know what you thought about their coffee? Did you pick up on some surprising flavour notes? Do you want to know more about their production methods? Or would you just like to give a coffee you loved a 5 star rating? You can provide direct sample feedback via the platform, and start a conversation with the producer.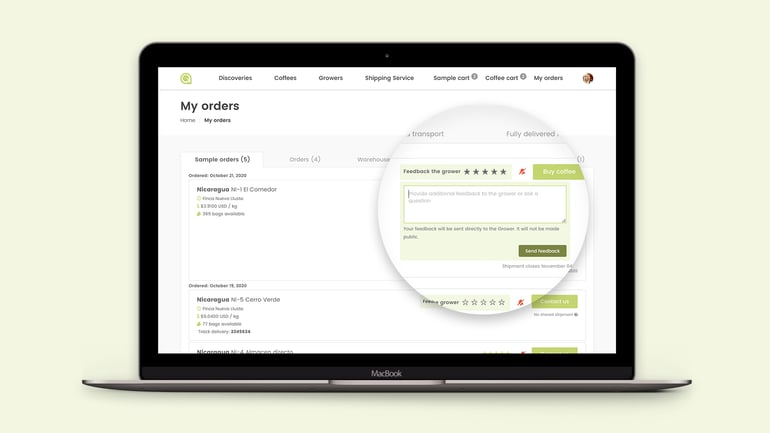 Want to find out more about the grower?
You can start a conversation at any time by sending the grower a message on their profile!
Go to the platform to test the new features and browse new amazing coffees.