Link your relationship pages to your webshop and socials to educate and engage clients about your supply chain! Let them see photos, read producer stories and showcase your ethical sourcing practices.
---

Specialty coffee roasters know that ethical sourcing matters. Today, in the post-pandemic world, consumers are also catching up with that idea. Research commissioned by information management company OpenText in 2021 found that a whopping 88% of global consumers "say they prioritize buying from companies that have ethical sourcing strategies in place". But it can be hard to communicate your sourcing strategies without third-party verification. This is why Algrano is now offering free and personalised relationship pages to all roasters on the platform.
Screenshot of a Relationship page, highlighting the connection between your roastery and your suppliers

The Relationship page offers consumers a window into roasters' sourcing practices in a simple and straightforward manner. Using platform data, it tells the reader how long a roaster has worked with a certain producer. It shines a light on a specific supply chain between a roaster and its supplier for a given coffee with basic information about the producer, helping roasters further educate their clients.

Let your long-term relationships speak for you

Can the length of your relationship serve as proof of good sourcing practices? Though time doesn't account for all the details involved in a transaction, "value-addition occurs through increased product quality, often as a result of integrated supply chain relationships between farmers and traders or roasters (...)", writes the ICO (International Coffee Organisation) in their 2020 Coffee Development Report. So yes, the length of a relationship implies stability in your supply chain, which can lead to more profitability and sustainability in coffee production.

Though we know that most roasters already provide information about producers to their clients, the Relationship page offers you an opportunity to show them the face behind the coffee they drink and their story as told in their own voices. It also highlights the human connection behind a cup of coffee. By linking to the producer's public profile on the platform, consumers can find in-depth information and more images of your supplier. It's a way to keep them even more engaged with the roastery and to fall in love with the coffees you offer!

To find your relationship pages, visit the profiles of the producers you source coffee from and click on "View relationship". You'll be redirected to your unique page with a link you can share on social media or your own webshop. Something missing? When you update the roastery's logo, website URL, and Instagram in your account settings, they'll automatically show up on your relationship page.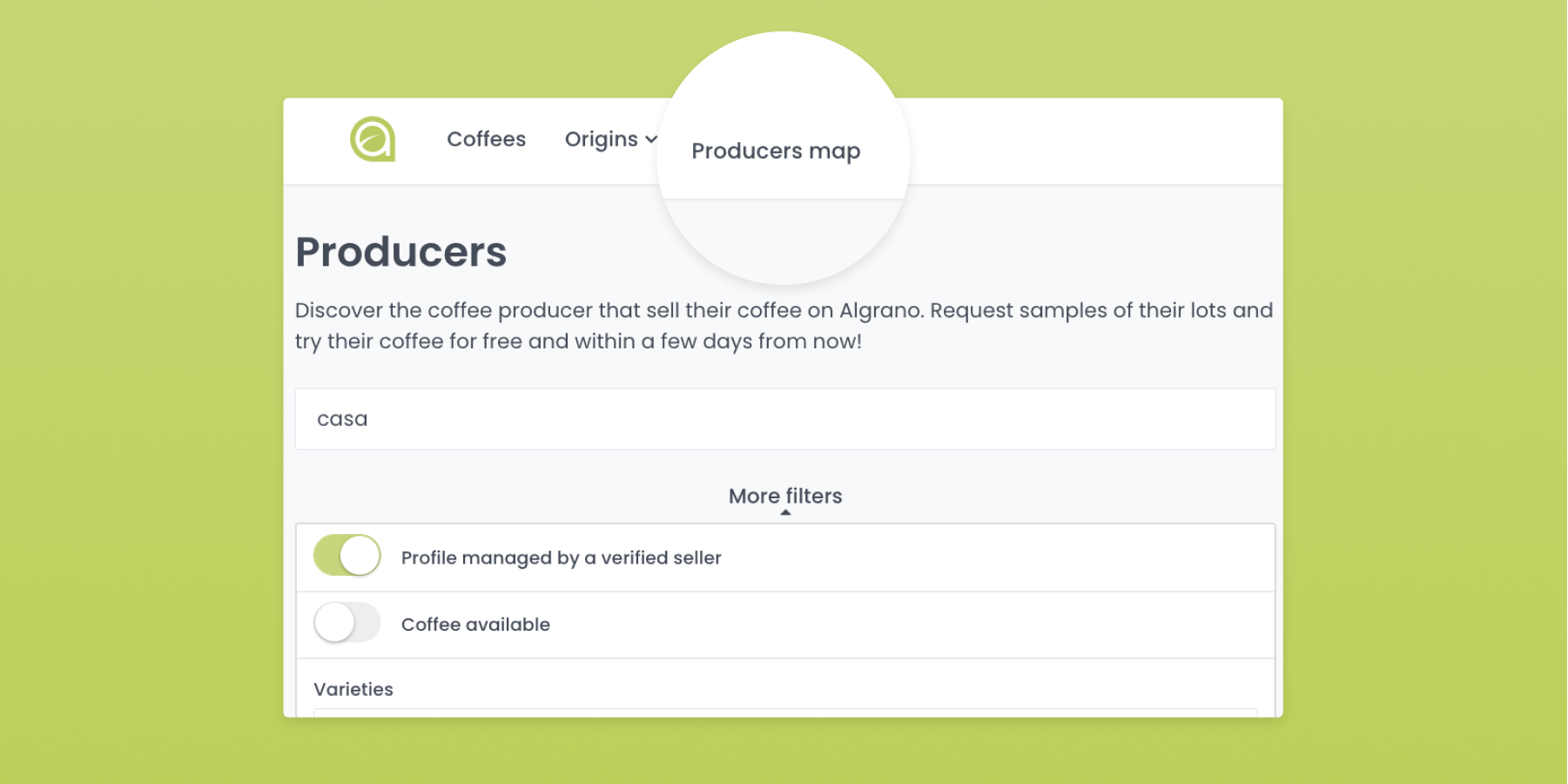 Go to the Producers map to find the profiles of your suppliers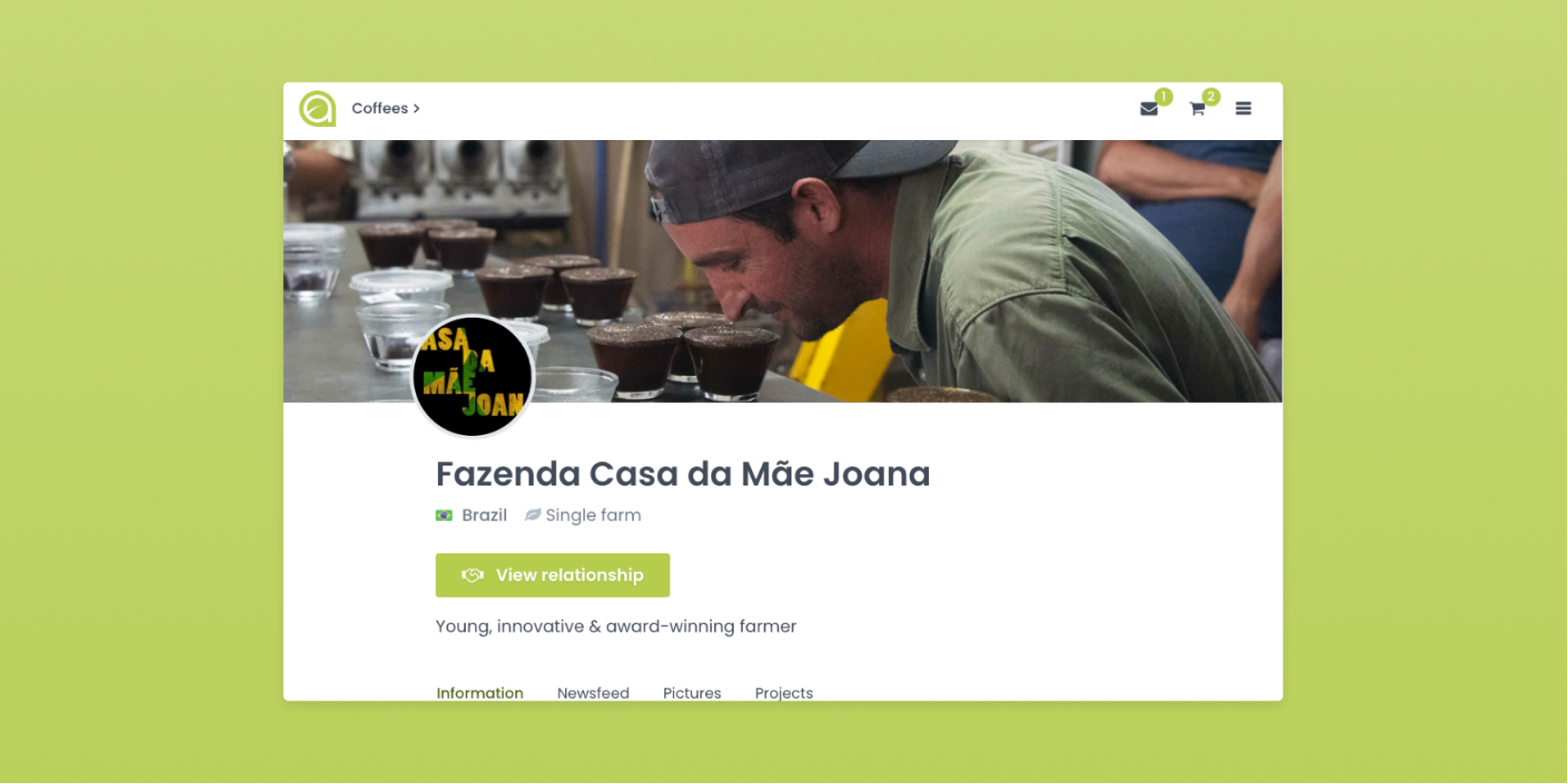 Click on View relationship to find your custom page

Let us know what you and your clients think: feedback to the product team by writing to Jon Kyte at jon@algrano.com.