Antigua was Guatemala's first coffee "brand". Nestled in a valley near 3 volcanoes, Antigua started cultivating coffee in the mid-1800s, when the national production of indigo for dyes collapsed. The quality of Antigua's coffee brought it fame and increasing demand, so much that the bigger farms in the area started buying cherries from the surrounding areas to make up the necessary volumes. Equally, growers from other parts of Guatemala began shipping their coffee to the region for processing so that they could label them as Antigua and get better prices.
Those practices are slowly being left behind. Since the rise of the specialty industry in the early 2000s and the subsequent trend for more traceability in the supply chain, Guatemalan growers have adapted. Farmers from other parts of the country started building their own names and emphasizing their particular terroirs as a way of differentiating themselves. Antiguan farmers have also created the hard to obtain APCA (Antigua Coffee Producers Association) seal to control who can market their coffees as the "real" Antigua.
The rolling hills of Palencia and the "finest Antigua"
The young Barsen Lemus recalls that his parents and many of his neighbours used to sell cherries to Antigua. Back then they didn't have their own wet mills and could only sell coffee internally, usually for market prices. Barsen manages two farms for his family: Finca San Jorge and Finca Rincón Escondido. They are both located in the village of El Paraíso in the town of Palencia, Guatemala department. They are right next to the Sacatepéquez department where Antigua is.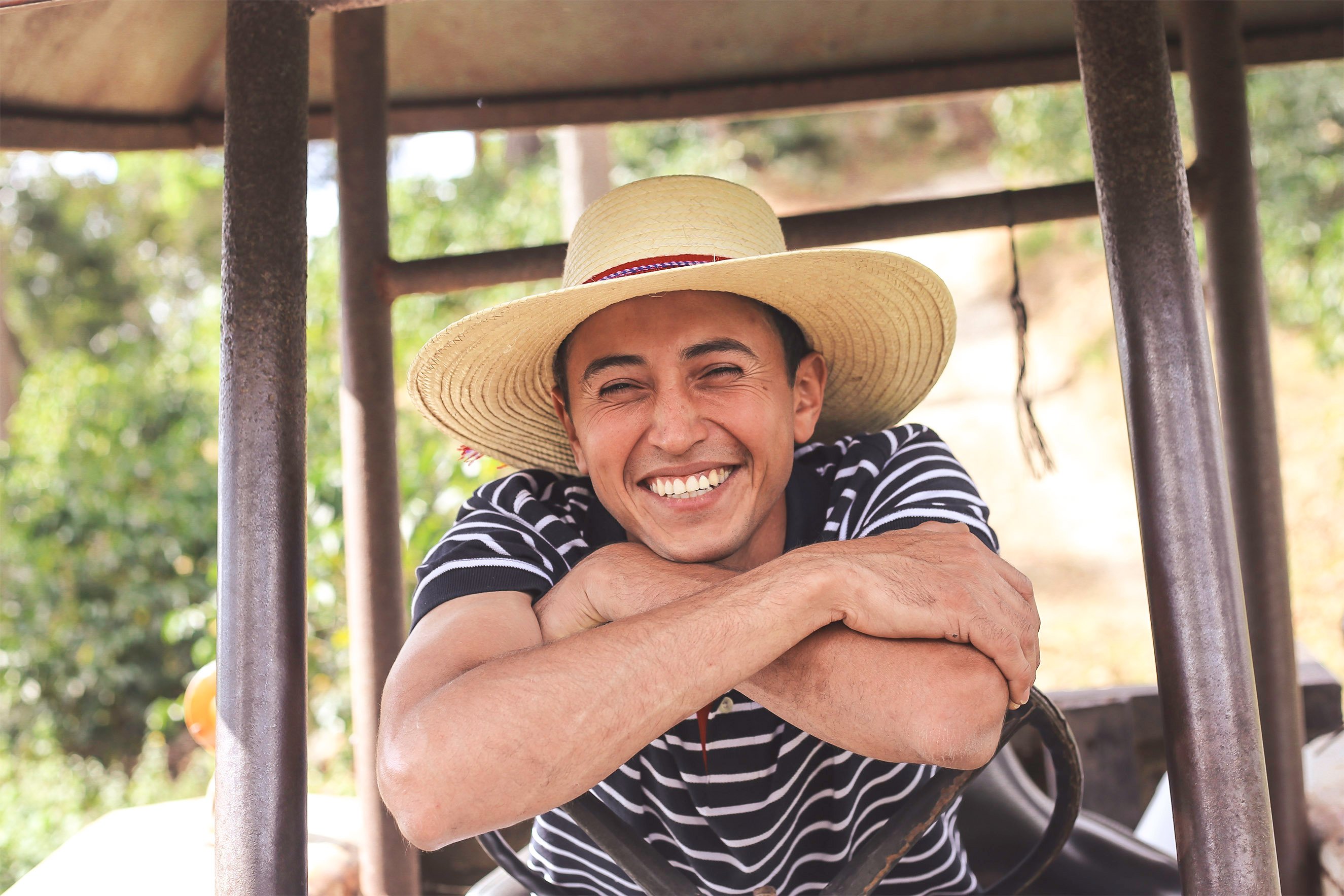 Palencia is not a coffee region as such. It doesn't feature among Anacafé's (Asosiación Nacional del Café) 8 regions: Acatenango, Antigua, Atitlán, Coban, Fraijanes, Huehue, New Oriente and San Marcos. However, the small municipality and its 17 villages are making a name for themselves due to the quality of their beans. According to Barsen, some of the "finest Antigua" coffees have come from Palencia, a mountainous area with volcanic soil and dense tree coverage that can produce sweet and well-balanced coffees.
Thanks to their new wet mill, Barsen's family has been able to sell milled beans and to market their coffee with Palencia as the origin - a change observed in many other local farms. This traceability encourages Barsen to grow different varieties, like Pacamara and Marsellesa, and to experiment with processing in a way his parents and grandparents couldn't. Even his washed lots reach high standards above 86 points and combining notes of apple and caramel with bright and juicy acidity.
The rolling cows of Sanguayabá and precise coffee farming
A short drive away from Finca San Jorge is Finca La Bendición, from José Gomez. La Bendición is located on the higher mountains of Palencia in a village called Sanguayabá. José's farm sits at 1800 m - 2000 m above sea level and the temperature is significantly cooler than in the rest of Palencia. Curiously, there are not many coffee plantations in Sanguayabá. To get to La Bendición you will cross many avocado and corn farms. José's grandparents used to have cows in the area but gave up when lots of them rolled down the steep hills to meet their fate. It was his father who first believed in the potential of coffee and now José follows his steps.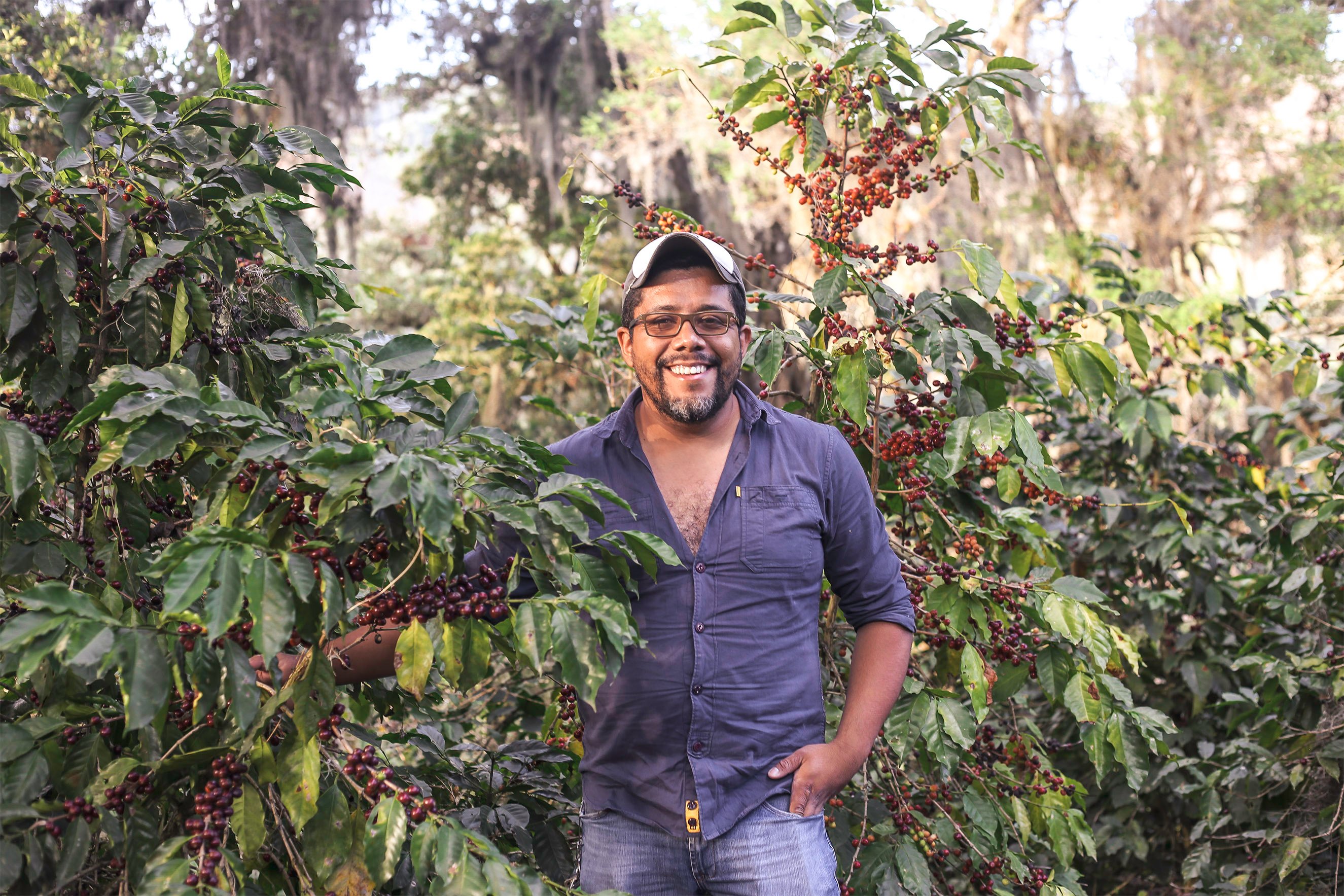 José has a large part of the farm dedicated to Catisic, a hybrid of Timor and Caturra. The slow maturation helps the cherries develop high concentrations of sugars, which José measures with a Brix meter before harvest. When ripe, the fruits have a dark winey colour, almost purple. Curious as most Guatemalan farmers, José has been investing in a hydrolyzed potassium protein to help the cherries mature evenly and in repetitive small doses of foliar fertilizing to increase production. He has a beautiful plantation and complex coffees with notes of berries, tropical fruits and hibiscus.
Ciudad Vieja, the lesser-known neighbour
Meanwhile, in Antigua, producer and Q Grader Karen Hernández strives to take traceability to the next level. Her family's farms Finca San José Buena Vista and Finca Santa Isabel are located on the slopes of the Water Volcano near Ciudad Vieja, Antigua's less known neighbouring town. Despite their location, they struggle to be accepted as members of the APCA and have to deal with buyers scepticism. "Is this really Antigua?", they'll ask her.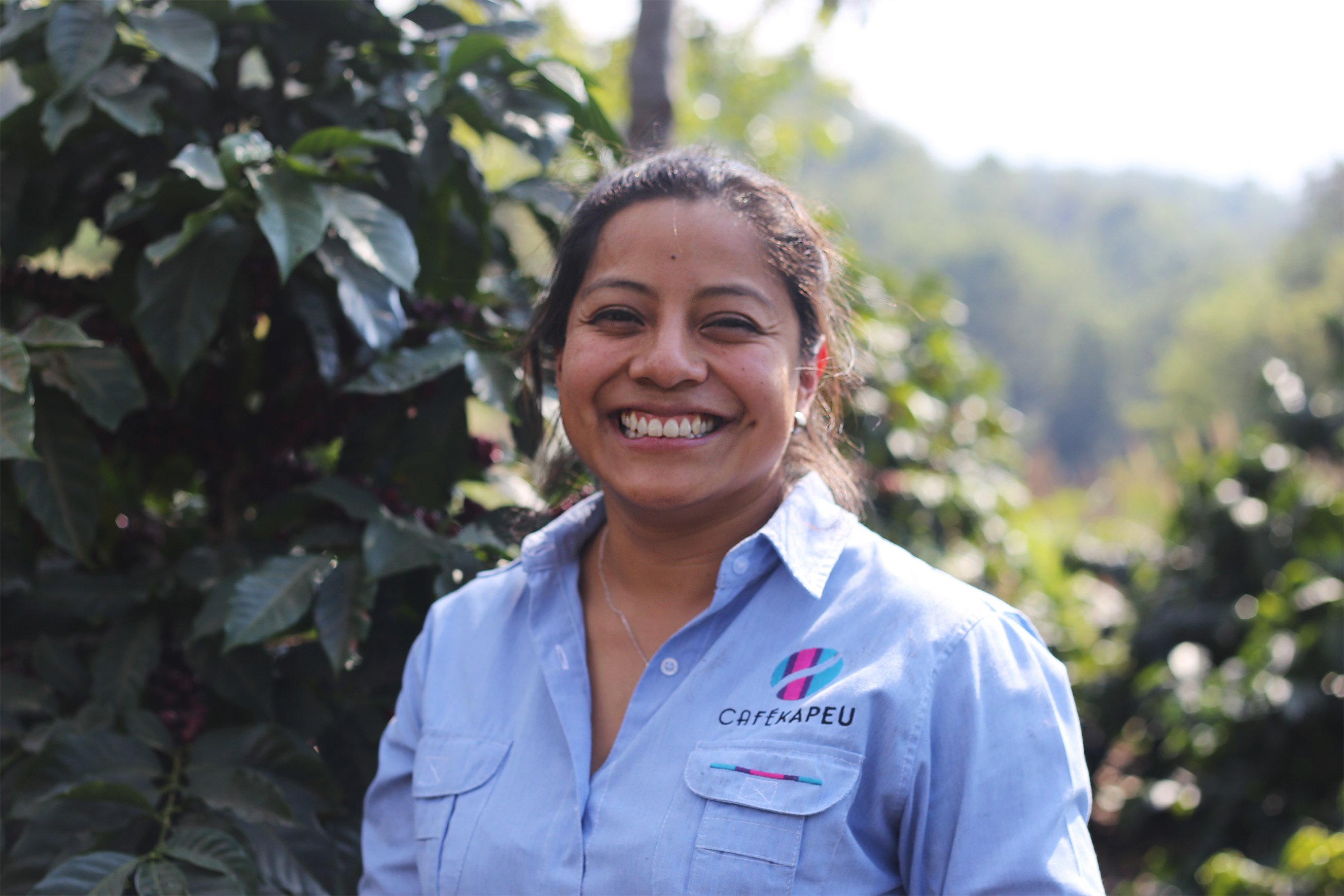 However, Karen knows Antigua's coffees better than most. Her family's business Café Kapeu buys cherries from local smallholders and keeps traceability to the farm level, unlike many other local players. They mapped the neighbourhoods around the volcano and work with hundreds of farmers in the area, separating many lots with more potential by farm so they can fetch better prices. Many growers leave their coffee in consignation waiting for the final sale to avoid market prices. Through Kapeu they sell coffees with their names and get twice the internal market price!
The coffees coming to Kapeu's headquarters in Ciudad Vieja are grown mainly on the slopes of the volcano and benefit from higher altitudes and closer proximity to the Water, the Fire and the Acatenango volcanoes than the traditional Antigua coffees grown in the valley. More than simply balanced and sweet, these coffees normally present floral and red fruit notes and a mixture of malic and citric acidities. They are bright, juicy and refreshing! Ciudad Vieja deserves a closer look from roasters so it can leave the shadow of Antigua for good.
Check out the full list of the Discovery special lots and meet the growers in the Platform ↘️