Back in February, when the algrano team was in Guatemala, coffee growers Mario Alarcon and Christian Starry spoke about how there used to be a global vision of producers as oppressed and vulnerable people. If you Googled "coffee farmer" you would find mostly images of raggedy men with sad-looking faces. They called that "pitty marketing", an easy-to-sell narrative used by many players in the industry to add a human touch to coffee and appeal to buyers' emotions.
Christian Starry, the co-founder of Truth Trading Co. in Guatemala, retraces the first steps of the business, an export company owned by growers and committed to transparency and direct connections.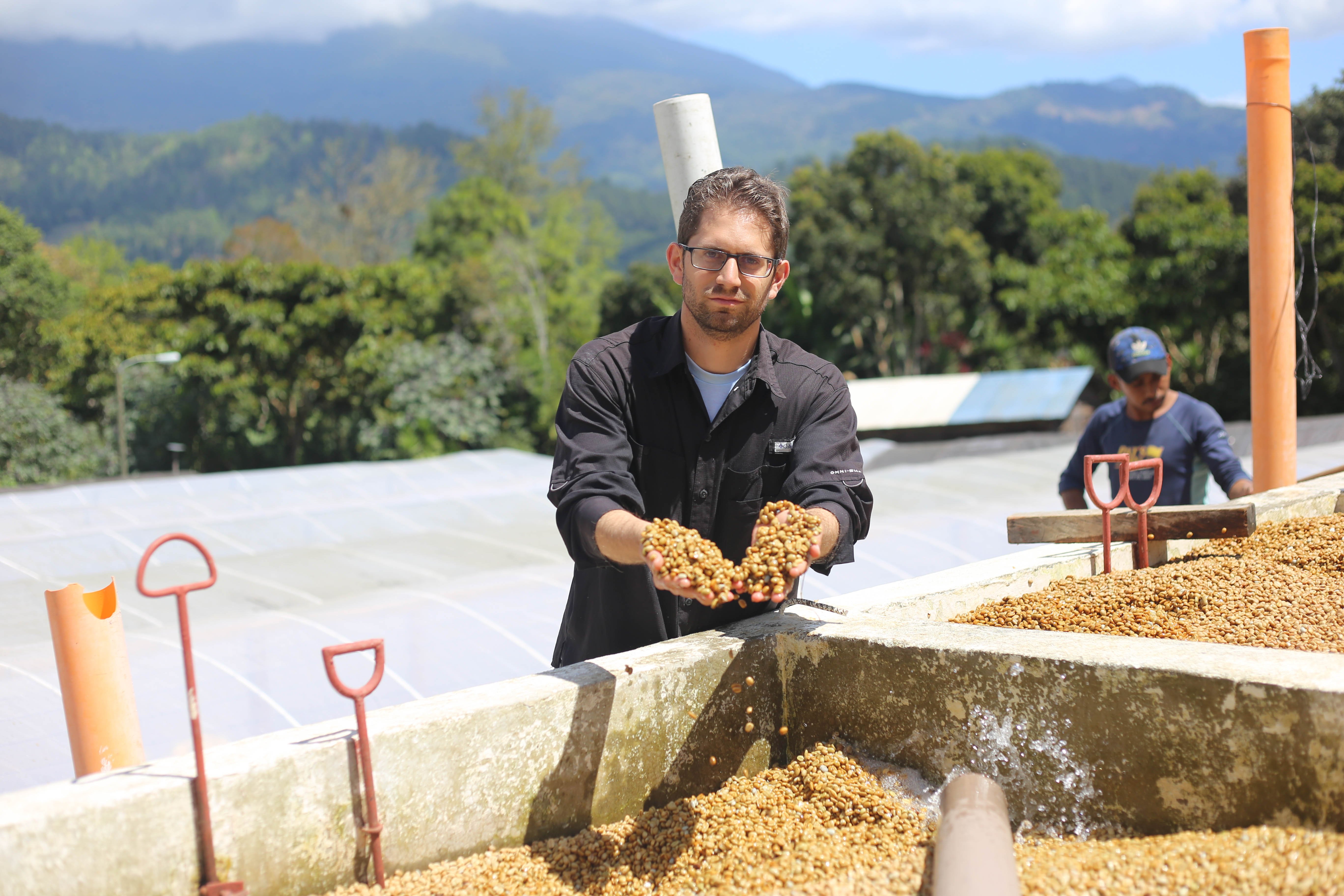 No "pity marketing": escaping powerlessness
The "pity marketing" might have had some positive impacts, such as exposing the difficulties faced by growers pressed by low market prices. However, for Mario and Christian in Guatemala, it never made sense. It was used by people that were not helping producers. "Five years ago, when visited coffee shops, we would always see photos of people that were sad or poor," Christian remembers.
For the two young producers, those pictures never echoed the reality. In fact, they bothered them. Not because they deny that coffee growers face immense hardships and work under unpredictable conditions, from the weather to finding customers. Those images bothered them because they paint farmers as powerless victims. And powerless victims don't take action to change their situation. And that is not their reality.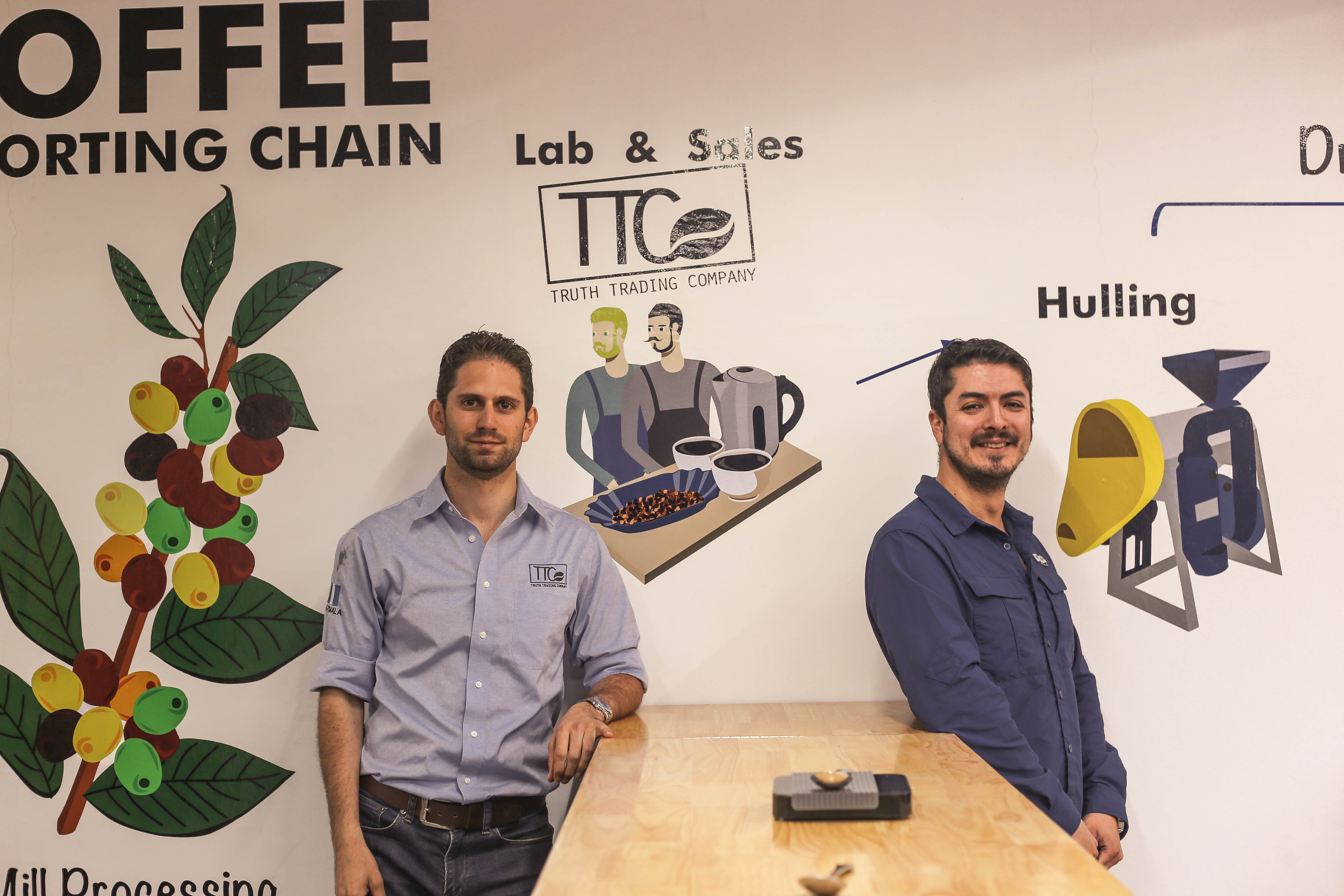 Mario and Christian never went on a quest to change how the industry perceived them. They did, however, take action to change their situation by creating an exporter company with a better model and transparency so they could sell coffees directly to roasters at fair prices (not only for them but for the roasters too). Truth Trading Co. was born in October 2015 as a joint effort and to show that cooperation between farmers goes a long way.
The dream to change the market
The dream of exporting had started 18 months earlier when Mario and Chris took a trip to the Coffee Fest in Seattle. At the time, Christian's father had just started managing the family's farms, El Xalum and La Revuelta, and Mario was getting involved with his family's production at fincas Monte de Oro and El Recuerdo. "We went to look for customers for our farms because we knew we couldn't rely on exporters. They paid us very late, the prices were bad and we had no contact with the roasters. The future of our farms depended on us finding clients," Christian told us.
Back then, Mario and Christian barely knew each other. Christian had been living in the United States to study and Mario went from an internship at a brewery to becoming a wine importer. In Seattle, they not only shared hotel and taxi costs. They talked to as many people as they could. At the end of the day, over dinner, they would discuss how dissatisfied they were with exporters. "It didn't matter what you changed and how much you improved, they would still pay you the same as before."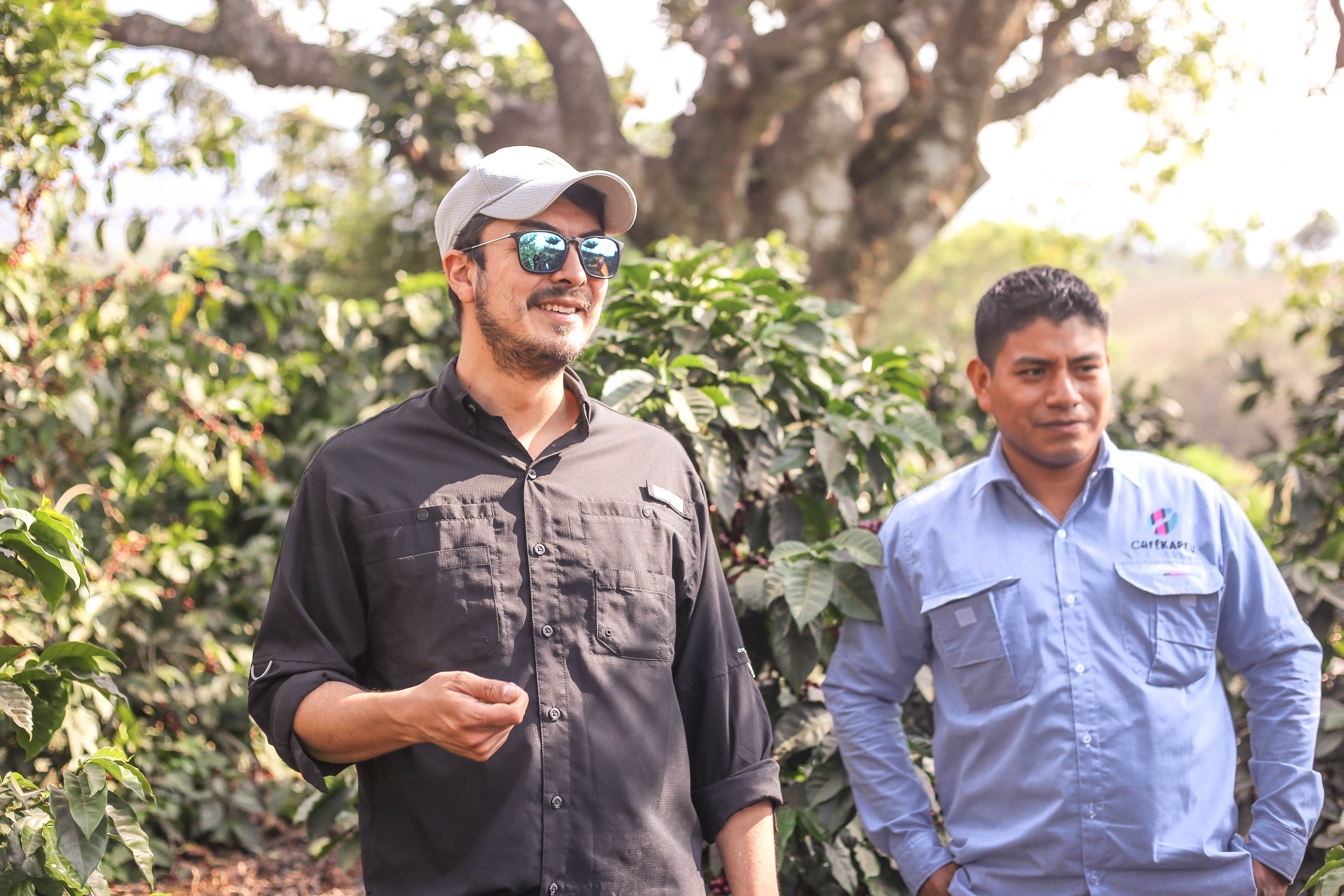 Mario and Chris left Seattle with the promise to "do something about it". In February 2015, Mario was hosting some clients from Korea and offered Chris to take them to his farms too. That lead to further discussions and the first attempt to export. "We sold 2 containers to clients we found ourselves. A lot of the coffee was moved by other companies, but we saw that the idea was feasible," says Chris. They used the money they earned from the sales to buy a sample roaster and a commercial grinder. "Our first office was only 4 by 4 meters big." The cupping space was tiny.
Innovative solutions and trendsetting
By the 2016 harvest, Truth Trading Co. was fully ready to export not only coffees from Mario and Christian's farms but from other producers too. The company developed a fully transparent model with a fixed fee for exporting services, fair prices discussed with (not imposed to) each farmer and direct contact to the final buyer. According to Christian, "the market's reaction was instant. Producers were happy with the prices and transparency. Same as roasters, that ended up paying less than they would to traditional exporters. And the exporters… Well, they started to speak ill of us."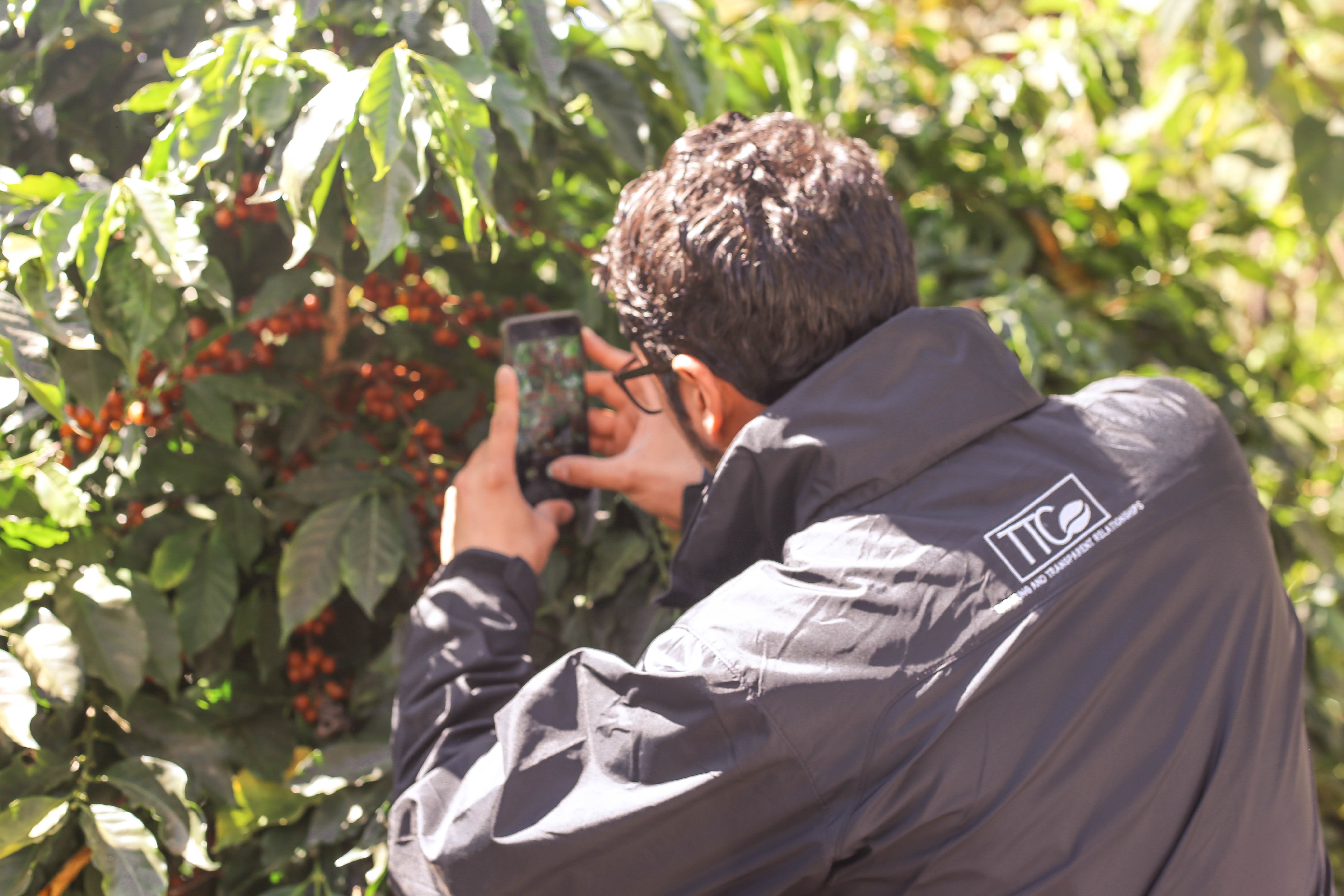 Fast forward five years and you'll find that Truth Trading Co. is booming. It managed to make room for a different kind of exporting in the country. More people trade transparently in Guatemala now, a trend Mario and Chris are proud to have pioneered. They work with a number of producers with similar views of coffee: focus on innovation, transparency and a savvy approach to business. There are no victims here. The farmers working with Truth are building their own supply chain. One where everyone is equal and everyone wins.