This month, three members of the Algrano team have been travelling to the Western part of Honduras, a country where more than 10% of the people live off the coffee supply chain. This is what they shared with us about this year's harvest. The overall 2019/2020 Honduras crop was late by four weeks on average. Whereas quality should be maintained in higher altitudes (with some exceptions), proportionally and on the whole there will be more average quality volumes (HG coffees) than higher quality coffees (SHG) this year than in previous harvests. This is to be expected, to some extent, from an off-cycle year. However, the situation is being exacerbated by factors such as migration and low coffee prices. Large swings between off and on-cycles usually show a difference of 10 to 15%. Estimates for this year are of 25-30% less volume compared to last year.
Focus on Ocotepeque (Zone bordering El Salvador and Guatemala)
In Ocotepeque, we visited our friends at Cocafelol. Coffee actors are expecting a 20% lower crop in the Ocotepeque department compared to last year. In areas where coffee grows lower than 1,300 m.a.s.l the crop is finalized. Between 1,300 meters and 1,500 meters, farmers are going to start the third and last recollection of cherry of the season. Above 1,500 meters, the season just got to the peak. The use of organic and chemical fertilizer went down significantly this year due to low prices for the second consecutive year in 2018/2019 crop, hence provoking lower yields in farms.
Focus on Capucas (In the mountains of Copan department)
Overall higher temperatures last year brought the harvest in Capucas forward by a month. Farmers consistently mention climate change and report an earlier summer. The region, known in Honduras for its cold climate and drizzle, experienced storm-like rains throughout the months of November and December. With Christmas came a cold spell, dropping temperatures to 6C. The combination of heavy rains and chilly weather made picking a strenuous task. A significant percentage of ripe cherries fell from the trees, generating losses higher than the country's average. Some growers of Cocafcal estimate crops up to 50% smaller.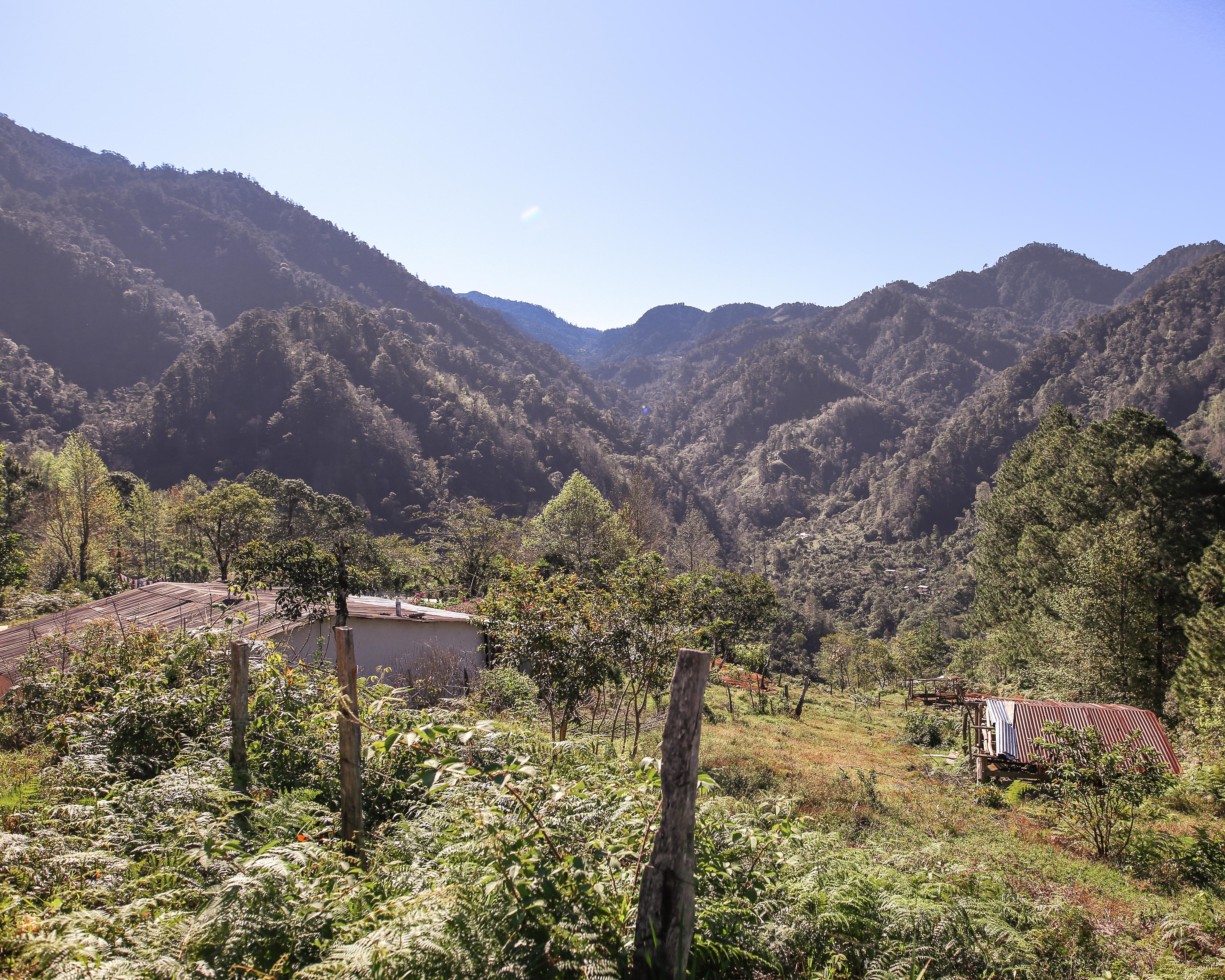 Focus on Ruinas (In the lower lands of Copan department)
Due to late rains during the flowering season in June to February, the Copan area in the West of the country seems to have lost some volume, but not as much as the rest of the country. The lower altitudes are being harvested now according to our partners at Cafel. In some regions, large shortages in workforce due to migration and high wages paid in Guatemala, left some of the cherries dry on the trees. We even met a farmer who delivered a sample to a cooperative pretending the dried coffee was natural. (The coffee of course did not score so well in the laboratory).