Meet Igork Chavez of Mancile Cafe, an agronomist, self-taught specialist in processing with a love for sustainability. According to his workers, this makes him a madman. But is he really? His samples have travelled all the way from the mountains of Cordillera de Montecillos in Honduras to Switzerland and are available to order now (but not for long, so act fast)!
---

Adopting a certification scheme is often unaffordable to small producers. Certified organic or Rainforest Alliance coffees come mainly from co-operatives or large estates. However, smallholders with an attachment to their land and culture can be deeply concerned about sustainability and embrace organic production despite its financial impact. This is the case of Igork Chavez of Mancile Cafe in the Honduran department of La Paz.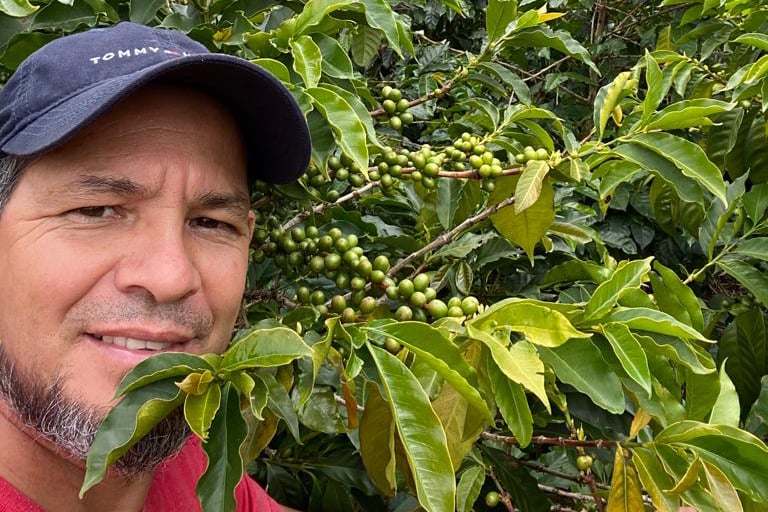 Igork Chavez at Finca Oropendola (Photo: Mancile)
---
An agronomist by education, coffee farmer by heritage and specialty enthusiast by passion, Igork spent the last three years transitioning his farm, Finca Oropendola, to organic production. "Organic farming is not very good value for money but we must do it," says the farmer. "Our vision to transition comes from the knowledge that the international market will become more demanding in the future. And when the time comes, we'll be ready."

Going organic to become a role model in sustainability

Growing up around coffee, Igork remembers vividly of the woodlands at his parent's farm and how in love he was with the soil. "When I was a kid, I used to tell myself that I would work in a sustainable way, helping to preserve our soil," he recalls. Today, Finca Oropendola is one of eight family farms represented by him. The finca, a 5-hectares plot with 36 thousand coffee trees, is the only one to have finished the transition into organic agriculture so far but Igork hopes that this will encourage his relatives to embrace more sustainable practices.

As he explains it, his location has great potential for chemical-free farming. "We are in the Cordillera de Montecillos, close to Marcala. The climate is really good for coffee. The soil is quite acidic and has a good level of drainage with lots of organic matter. Of course we make all the necessary corrections. We apply oxides and hydroxides, calcium carbonates, and coffee biomass, which is converted into organic fertiliser," Igork adds.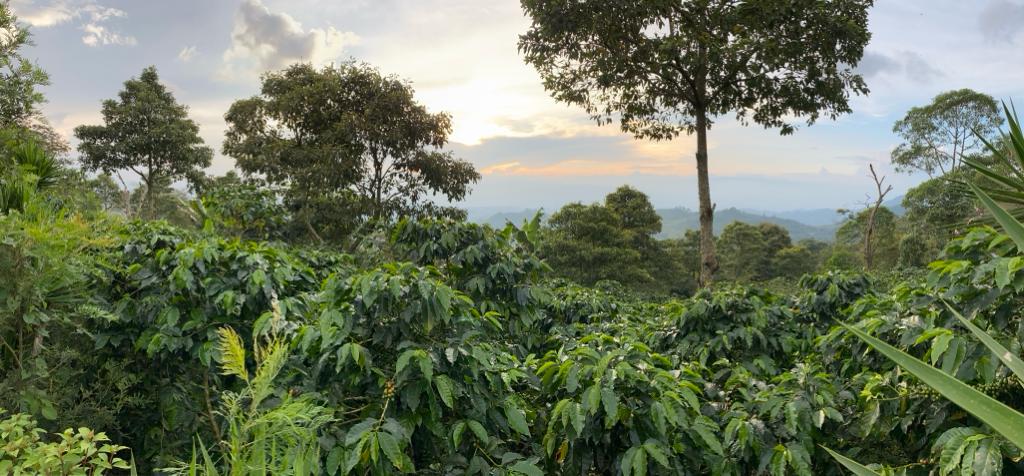 Finca Oropendola sits in the Montecillos mountain chain, a Natural Reserve and cloud forest area (Photo: Mancile)
---

Sharing the love for their lenca roots

Mancile is Igork's brand, the name of his roastery and coffee shop in the town of Santiago de Puringla, a 30-minute drive from Montecillos. There, he teaches people to roast and cup coffee, does barista classes and more. "We want to work with children too and build a small coffee school. The idea is to incentivise kids to gain skills in production, sustainability, quality control… All of it in an organic way."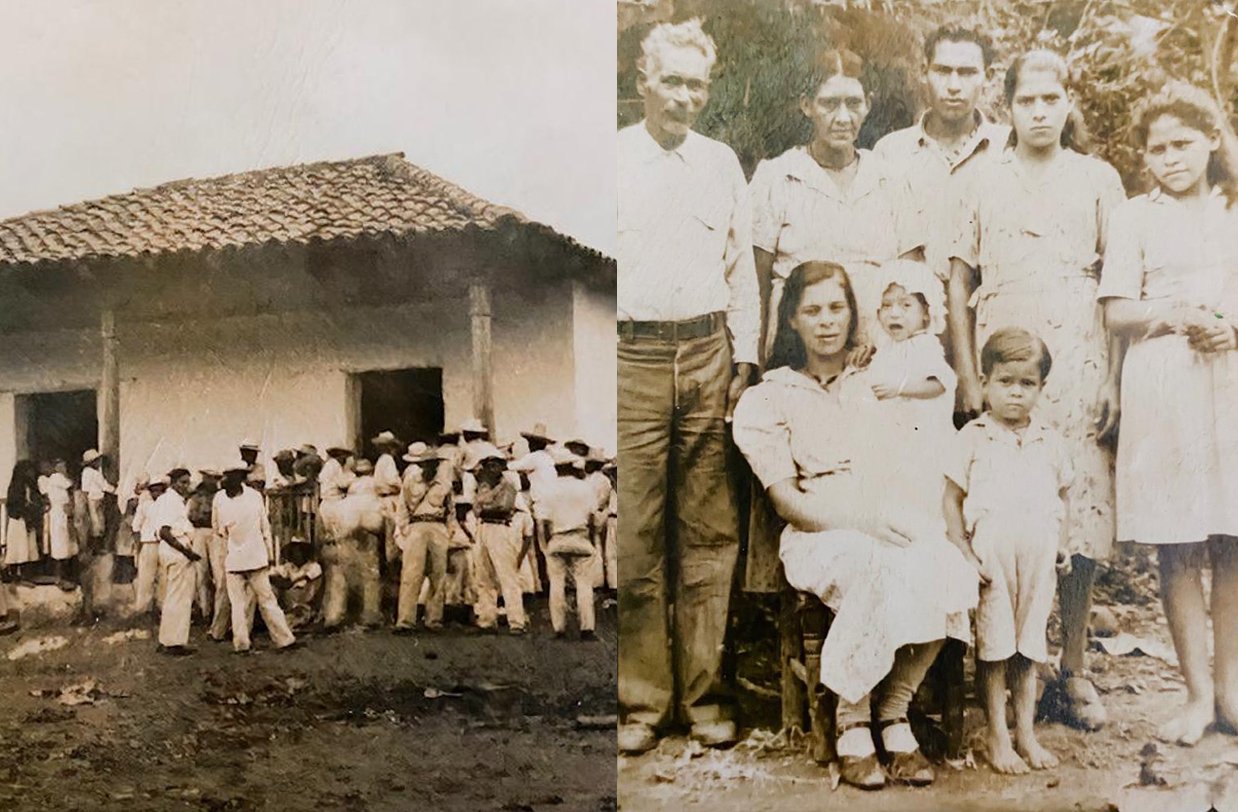 Igork's family came from El Salvador, mixing Spanish and Lenca blood. In those days, coffees went to the mill via aeroplane (Photos: Mancile)
---

The brand's logo is a woman with her baby wrapped around her back, like many native women did and still do to this day. This image speaks of the regional culture and of Igork's family tradition - as well as that of his wife, Zonia Maricela Banegas. "We are in a cloud forest zone, where the ancestral roots of the lenca ethnicity are found," he says. "My wife's grandmother, who passed away six months ago at age 99, was of pure indigenous blood. My family is also a mixture of indigenous people and Spanish."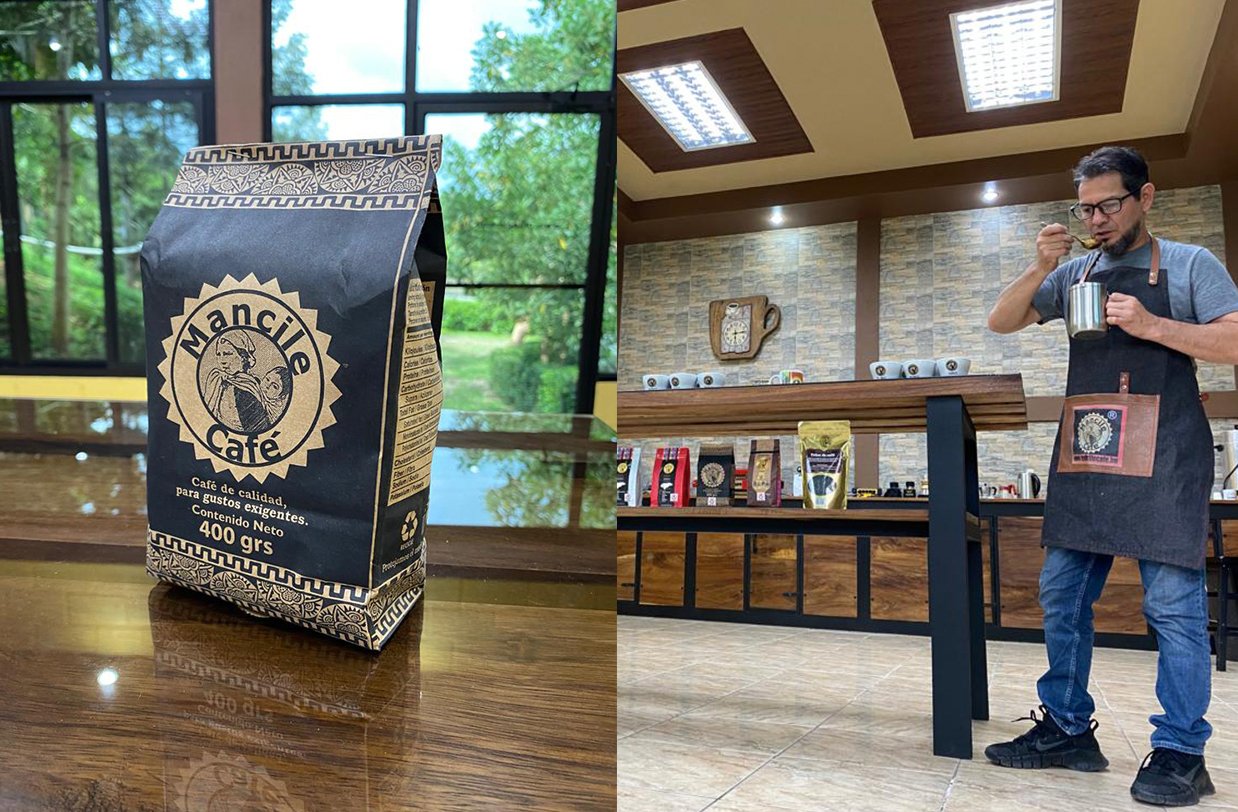 Mancile's logo on the left, representing the family's indigenous heritage, and a cupping session at the roastery-cafe (Photos: Mancile)
---

Mancile is also the name of the small indigenous community where Igork's great grandmother, a Salvadoran woman called Doña María de los Reyes Argueta, settled in the 1930s. Back then, there was a lively commerce between the Salvadorans and the Hondurans in the area and it became a corridor for merchants. Many of them, like Doña María, stayed. "A big part of the culture was the Guancasco, an exchange of images of Saints. People of both sides got together, danced and drank chicha [a local corn drink]. During the holidays, they hosted the Mojigangas, a party where people dressed up like ghosts and went out running the streets. It's a beautiful culture. My family fell in love."

A madman with a passion for coffee science

Today, Igork's philosophy combines a love and respect for the land and its traditions with a love of science and experimentation. He has its own dry-mill and is a self-taught processing madman. "We do all sorts of things, like re-hydrating beans and anaerobic fermentation, bringing local micro-organisms into play. I read everything I can get my hands on. The farm workers laugh and tell me I'm crazy doing all my experiments but I love scientific investigation," the farmer says. "To create a different product, you have to make trials!"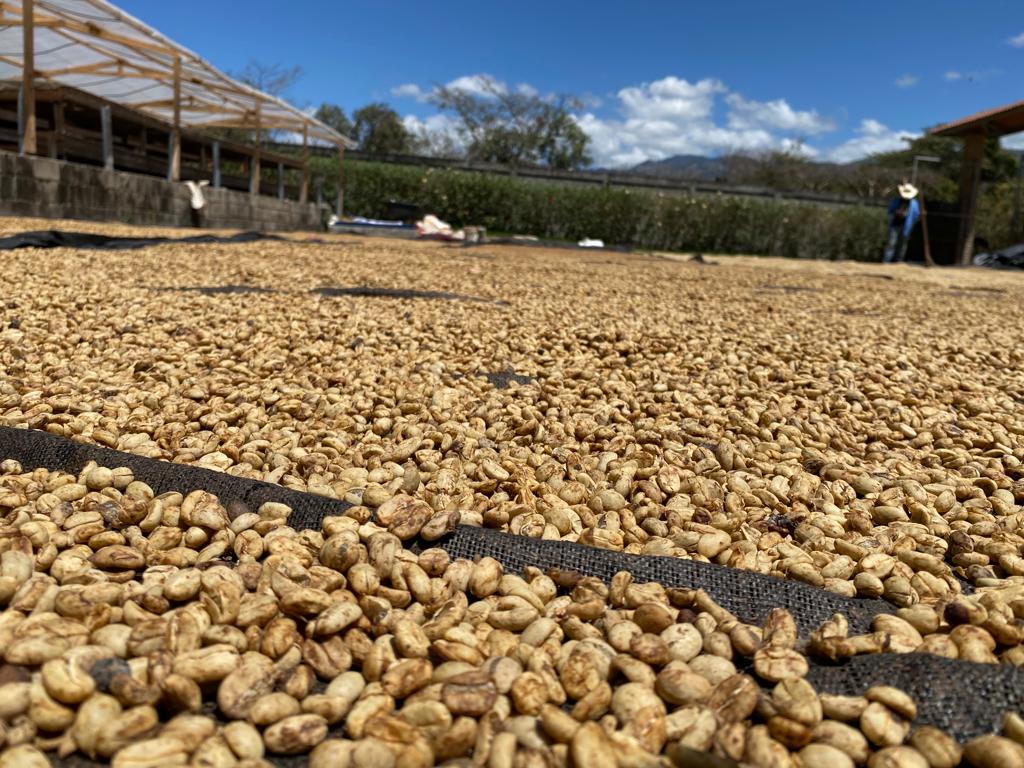 Mancile produces honeys, anaerobic fermented lots and other experimental coffees with recipes developed by Igork himself (Photo: Mancile)
---

Igork is also involved in all eight of his family's farms. He provides technical assistance, coordinates pruning and manages both fertilising and picking. On top of that, he collects the parchment, transports it to the mill, processes their coffees and finds markets for them and for other local farmers who the family is friends with. "You might as well put the last nail in my coffin but I need to move these families forward," he jokes.

Finding Algrano to bypass an exporting monopoly

Igork's family has come a long way from the first trees harvested by his great grandmother nearly one century ago, when the beans were transported on the back of mules and then by aeroplane, such were the conditions of the roads. Finca Oropendola has started a journey into quality, then roasting and exporting, which ultimately led them to find out about Algrano. "In 2019, I was visited by a guy called Philipp Schallberger [the owner of Kaffeemacher in Switzerland], who was looking for specialty coffees. 'There is a really good platform that you might be interested in. It's called Algrano', he said."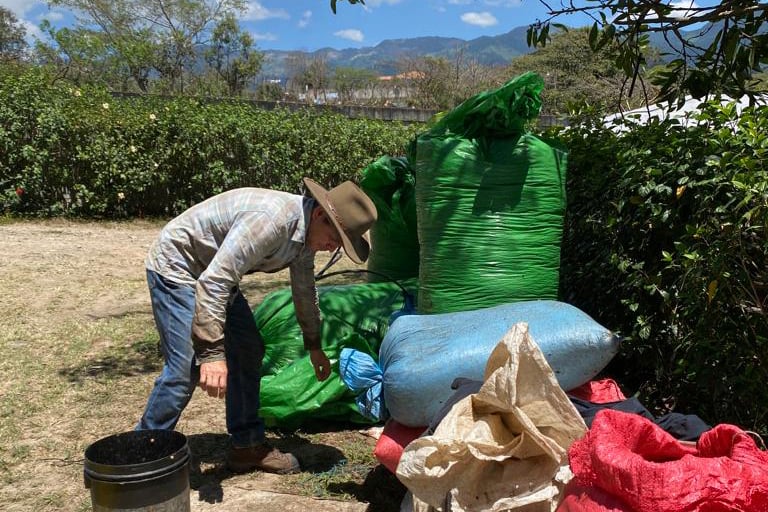 Cherries brought from the farm to the processing station during harvest. Now, these very coffees are available to cup (Photo: Mancile)
---

After a long period of discussions, Mancile Cafe was onboarded by Algrano earlier this year. For Igork, a direct sales channel is a totally new experience. "We have been exporting for two years now but not directly. It's such a complex problem. There is a monopoly here where the same few companies want to hoard everything," he starts. "I have had bad experiences with receiving low pay just to watch my coffee being sold at a much higher price. It's not right. Producing good coffee costs a lot and then profits stay with the middlemen. What's the point?"

Roasters can taste two organically farmed coffees from Finca Oropendola: Golden Bee, a washed lot with distinct camomile notes, combining floral with dark berries, plum and dark chocolate; and White Mountain, another washed lot with a well-rounded and balanced cup with notes of dark chocolate, stone fruit, citrus fruit and flowers followed by a cacao finish.