Cafesmo, in Ocotepeque, hosted an intensive course with fermentation specialist Lucia Solis this February. Instead of only learning how to produce 88+ micro-lots, they want to push the quality of their standard blends and make specialty a strategy that can be scaled up to benefit the entire community.


---
From a producer's perspective, the real value of selling one 88+ micro-lot for big bucks is questionable. A lot of money can be made on such coffees - but is the volume enough to improve their profitability and overall living standards? On the other hand, producing big volumes of 84 and even 85 points coffees brings better pay for each bag they sell with consistency. The results can be transformative for smallholder communities.

It's all about consistency

This February, Cafés Especiales Mercedes (Cafesmo) in Ocotepeque, Honduras, took a big step towards making high quality scalable by investing in a 3-day fermentation crash course with Lucia Solis, the world-famous fermentation specialist. "But what does fermentation has to do with big volumes and consistency?" you may ask. Yes, fermentations are still highly associated with exotic and fruit-forward micro-lots. However, they can help producers standardise results and repeat them every season, securing happy returning customers.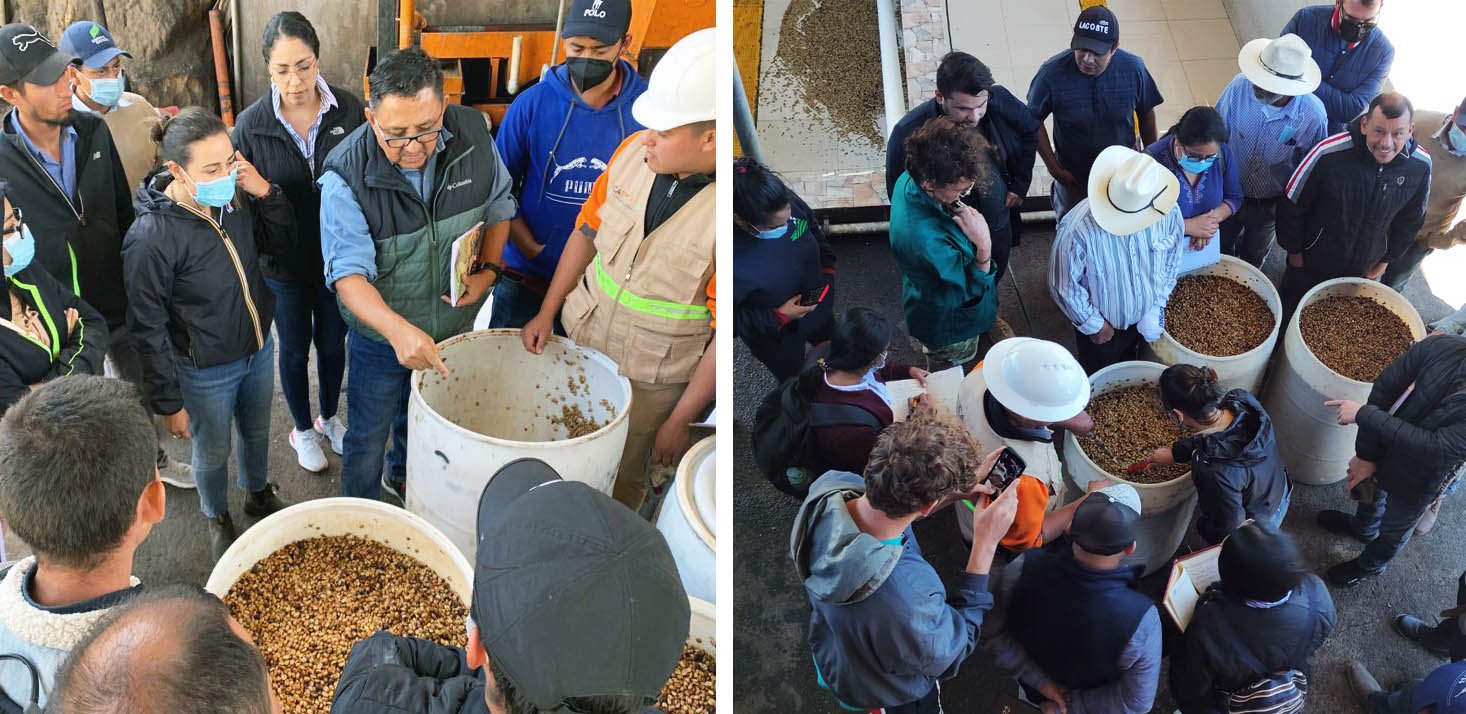 Scenes of the practical lessons with Lucia Solis at Cafesmo's headquarters earlier this year (Photos: Cafesmo)
---

Moisés Hidardo Hernández, Cafesmo's manager, explains that their coffees have been improving over the years, going from an average of 80 to 82 points to 82 to 84 points. However, the production hasn't been as homogenous as they would like. With this in mind, one of the 14 trials with Lucia - using three different types of yeast (Oro, Intenso and Cima, from Lalcafe) and two processing methods (washed and honey) - was done on a bigger volume lot.

The producers fermented the equivalent of 30 bags in a tiled tank (as opposed to a concrete tank) with added yeast to learn how homogenous the fermentation would be. Because, as with roasting, you can't use exactly the same recipe on a small batch and on a big batch. They also chose the Intenso yeast for the experiment. "Intenso brings out more notes of red fruits, which are rarer in our coffees", Hidardo explains.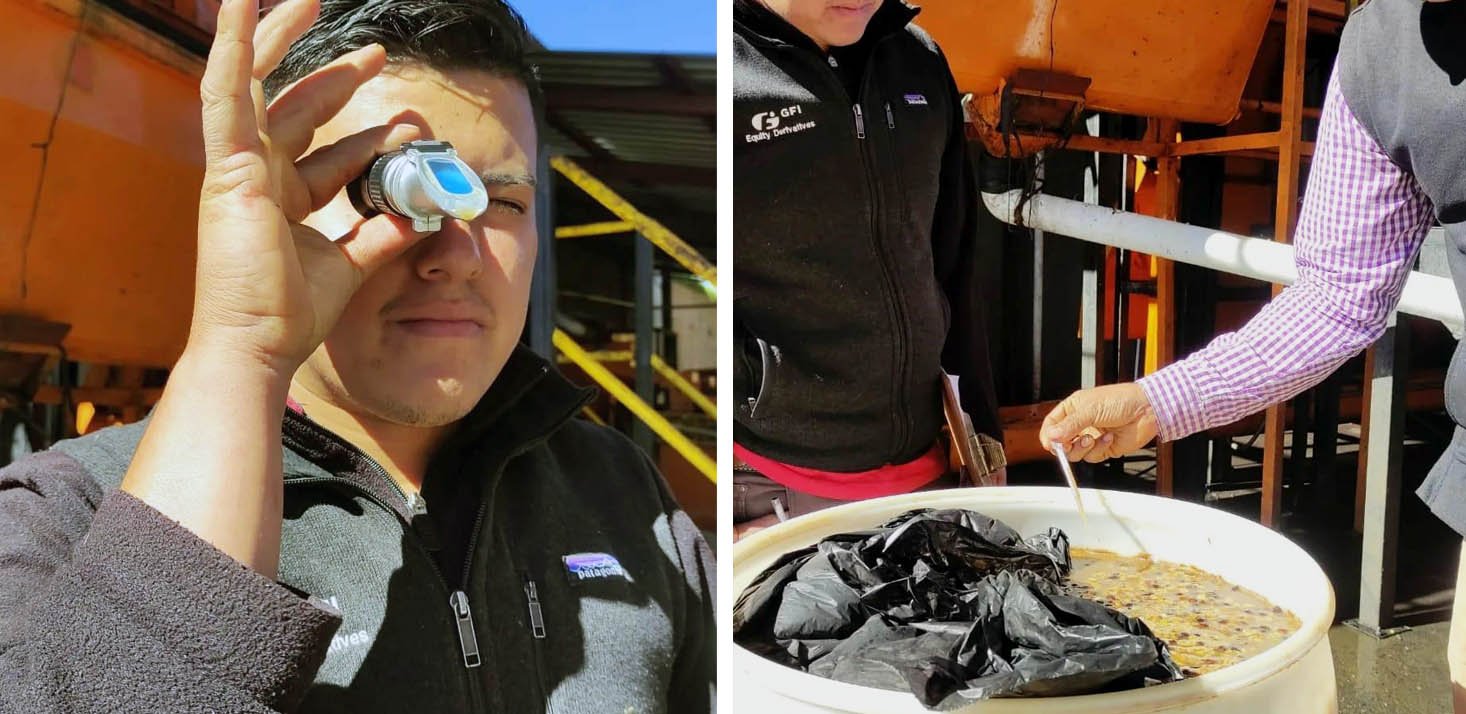 Scenes of the practical lessons with Lucia Solis at Cafesmo's headquarters earlier this year (Photos: Cafesmo)
---

Diversifying the region's portfolio

Another important goal of the co-operative was to diversify the profiles of the region. "We produce more tropical fruit cup profiles, like pineapple and mango, which interest third-wave roasters, but we want to have a diversified portfolio", he starts. "Right before the course, for example, we received a visit from a German roaster who really liked a full-bodied lot with intense cacao notes."

According to Hidardo, a heavy mouthfeel is not something easily found in Ocotepeque. "We used to have coffees with a light body because of the minerality of our soils. They have a good depth but are not volcanic like the soil in Guatemala and El Salvador, for example. We are not as rich in minerals." By adding yeasts to the post-harvest process, this is one thing they hope to remedy.

Though the experimentation was done at a small scale this year, Hidardo sees the results as a great victory. A producer himself, he says that he hardly ever breached the 86 points mark in the past and that now, for the first time, he is getting coffees that score 88 points. The producers also learned a great deal about drying techniques because "buyers associate Honduran coffee with unstable quality that changes fast".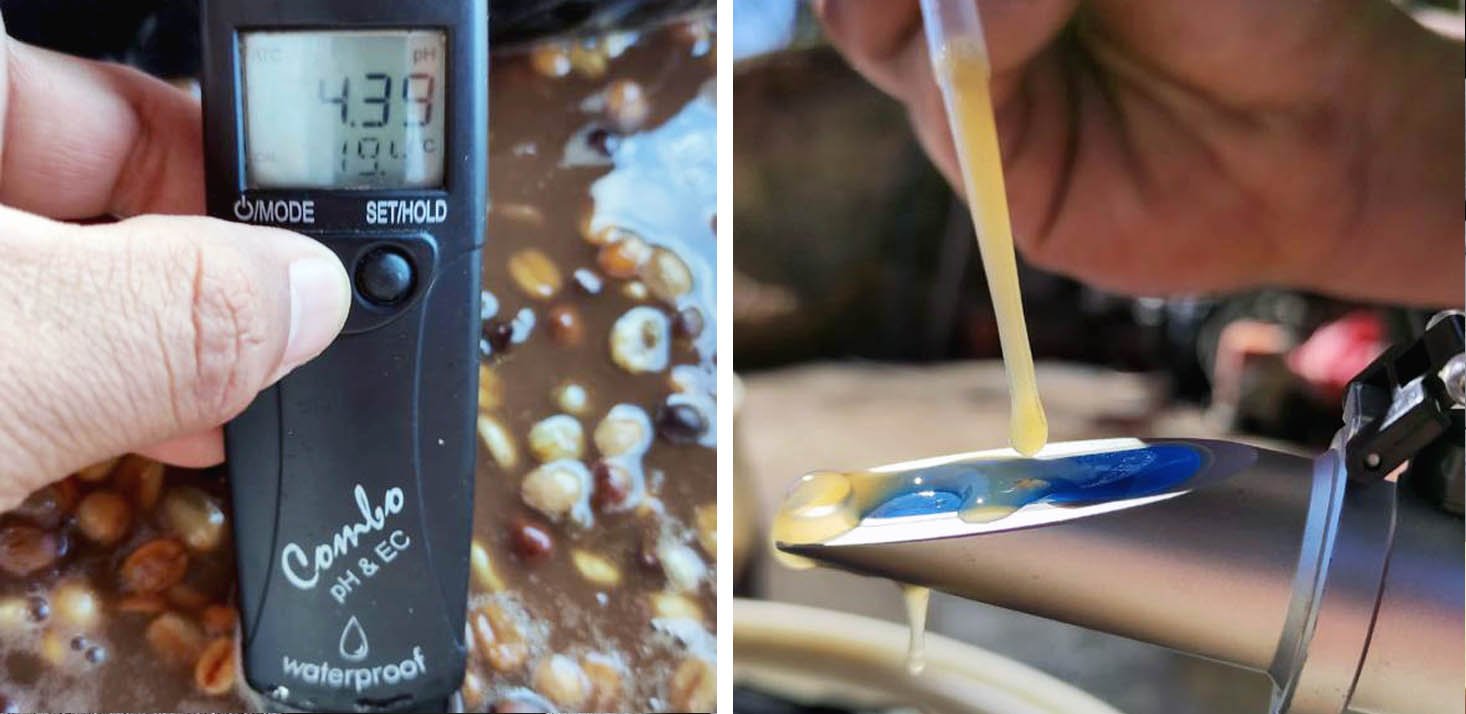 "Now we have the knowledge and tools to process our coffees in a consistent way", says Hidardo (Photos: Cafesmo)
---

Ensuring stability and longevity

Hidardo says that they are also paying more attention to water activity. "We focused on that with Lucia too. One producer came with an 85.5 points coffee that had been dried in 6 days, so the water activity was super high. As a co-operative, we can't commercialise this as a micro-lot. This is why we bought a smart water activity meter", he says. They will also encourage producers in hotter areas to bring their coffees to dry at the mill, where temperatures are low and the process can be prolonged.

Overall, the farmer believes that the course "opened our mind to experimentation". The class was attended by dozens of producers, from young and inexperienced to Cup of Excellence winners, who now feel more confident in adding yeasts to their fermentation tanks. "It was a very technical course, with lots of content and a mixture of theory and practice. The farmers were super focused", he says.



The first results are available to cup now and you find the first samples on Algrano. Make sure to try HN-205 - lingering aftertaste, balanced and sweet with medium coating body, and medium citric acidity - and HN-206 - packed with dark chocolate, cacao nibs, red fruits and green spices, produced by Hidardo himself!