Colombian coffee for filter, to serve with cake or to impress at festivals. Two Algrano Q-Graders taste three coffees from the new crop and say how they would serve them.
---
Last week, Veronika Kečkéšová and Emma Haines got together around the cupping table to taste some of Colombia's fresh crop samples we received in early January. Veronika (right) is Algrano's Quality Manager and Sales for Central Europe and Emma (left) is the Sales Manager for the UK.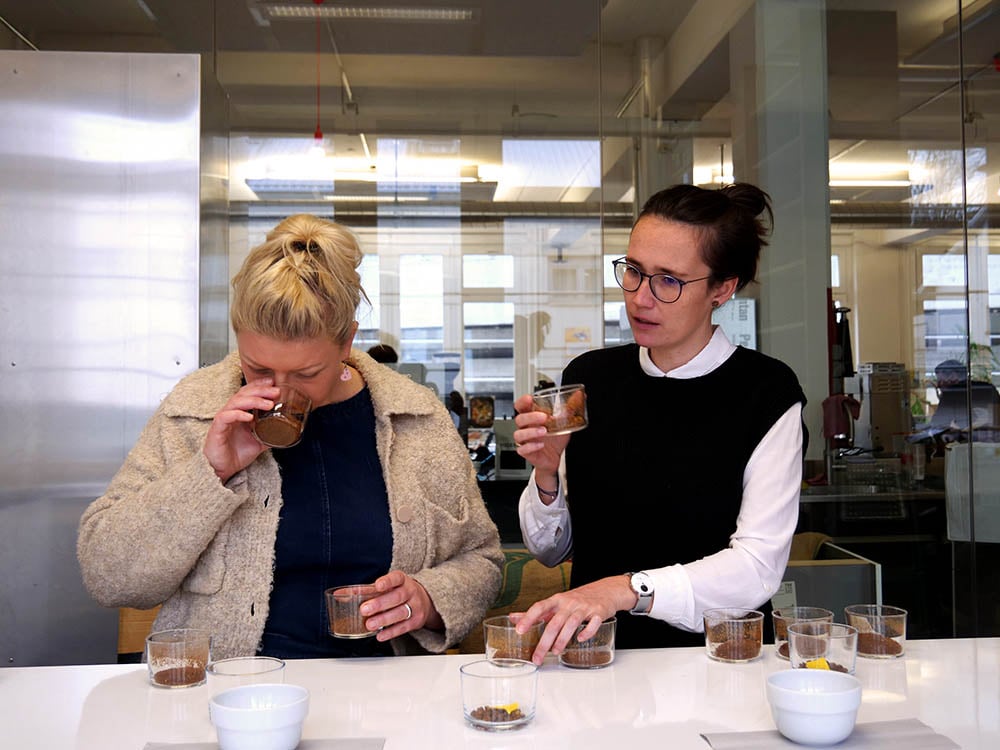 The two have very different palates, so this was interesting. Emma prefers washed easy-drinking coffees. Veronika loves funky, fruity coffee. They're both Q-Graders though, so we knew they would do their best to assess these three wildly opposite lots as fairly as possible.

Unlike the short and objective sensory descriptions on offer pages, they offer a personal look and imagine the ideal way to serve each coffee. This might be as a light filter all day long, next to a dessert at the end of a meal, or at coffee festivals to make a strong impression.
Sweet Geisha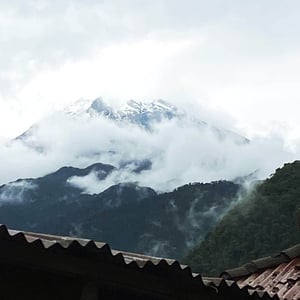 ID: CO-206-202301
Seller: AsisteCampo
Producer: Gaizka Pujana, Planadas Farm
Region: Tolima
Variety: Geisha (or Gesha)
Process: Fully washed after anaerobic fermentation for 72h
Available quantity: 3 bags
Recommendation: Light roast
filter by the litre

Cupping this, the first word that came out of Emma's mouth was juicy. It quickly evolved to "super juicy". Basically, this is the kind of coffee you can drink all day. In industrial volumes.

Needless to say, this lot is a great choice for a light roast limited edition filter coffee (there are only three bags anyway). The profile is floral and peachy, super clean and sweet. It's the classic Colombian coffee taste at its best.

Overall, this is a really pleasant coffee and a crowdpleaser. Both coffee snobs and newbies will like it. The processing is impeccable and there are no defects in the cup.

At the same time, those who are new to specialty coffee will be surprised by the tea-like profile, making them feel their drinking something really different.

Gaizka Pujana, the owner of AsisteCampo and the man behind this coffee, has his own farm Planadas and is also a coffee supplier of Colombian beans from smallholders in Tolima.

He hopes to pay growers good prices to stop them from selling their plots to avocado growers from Mexico and Chile, a real epidemic.

Having lived in Holland and England, Gaizka is a true character with tons of knowledge about coffee production in Tolima and rare coffee varieties, which he grows in Planadas.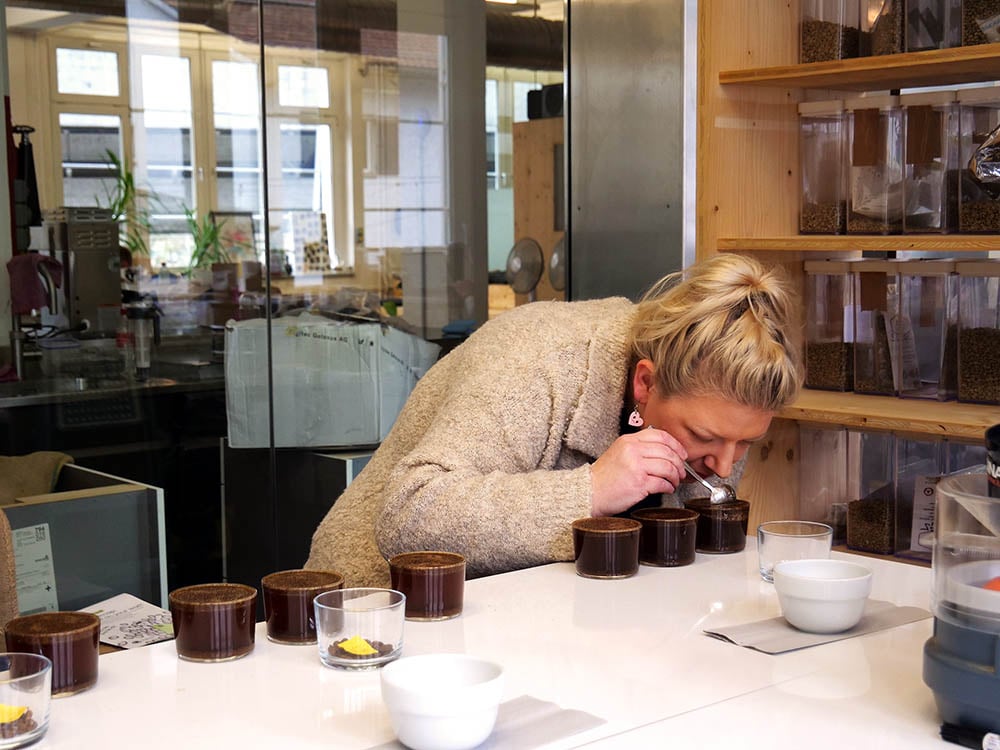 Tabi Natural Acetic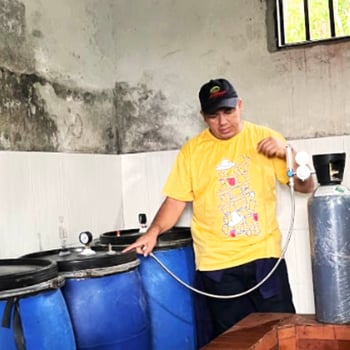 ID: CO-249-202203
Seller: Clearpath
Producer: El Mirador Farm, Elkin Guzman
Region: Pitalito, Huila
Variety: Tabi
Process: Experimental fermentation for up to 290h in oxygenated water to induce acetobacter
Available quantity: 45 bags
Recommendation: Espresso & capsules. Great for food pairings

This is one of those coffees pushing the boundaries of specialty. It's rich with an alcoholic profile that reminds us of rum or dessert wine.

Like Port, you might want to drink this in small doses. It will pack a punch on espresso, concentrating the complexity without making it overwhelming. It will also knock the socks off people that drink capsules.

This coffee is VERY complex, with notes of tropical fruits like kiwi (those that are so ripe they taste like strawberries) and passion fruit. The acidity is lactic, like greek yoghurt. Despite the intensity, there is balance in the cup.

Emma and Veronika can see this coffee being served at the end of a meal in fine-dining restaurants. It lends itself nicely to a pairing with desserts such as a flourless dark chocolate cake, a chocolate and passion fruit tart or a raspberry cheesecake.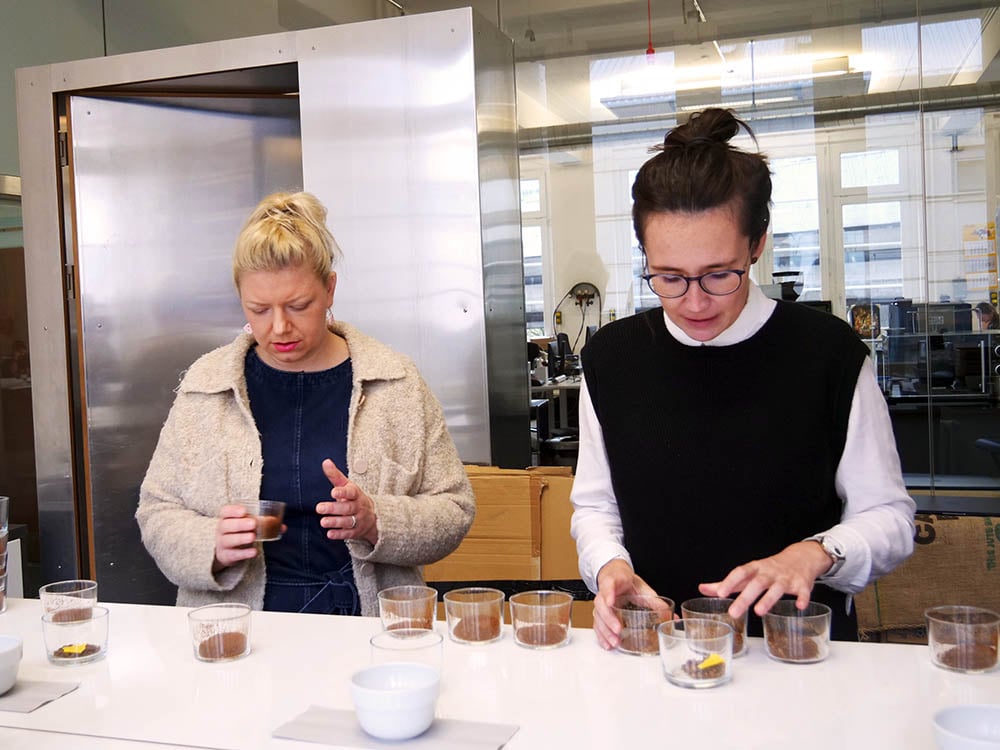 Catíope Natural Lactic
ID: CO-250-202208
Producer: El Mirador Farm, Elkin Guzman
Region: Pitalito, Huila
Variety: Catíope
Process: Experimental fermentation in two stages: first in salted water to induce the development of lactic bacteria; and then dry for up to 160h
Available quantity: 28 bags
Recommendation: Coffee connoisseurs and enthusiasts. Great for festivals!

This fermented Catíope is very similar to Clearpath's Acetic Tabi but Clearpath turned the acidity up a notch. It's an acidity that takes a few sips to fully understand. Is it lactic? Is it citric? Every sip brings something new.

We won't lie. This coffee is not to everyone's taste. It's not an entry-level specialty either. But if your customers like exotic processing, this lot can cause a stir. It's the kind of coffee you take to a festival to get people talking. They won't forget it.

Once you're past the acidity, you can taste the fermented cacao, the raspberries and pineapples. The body is heavy, as expected, and leaves a tingling sensation in your mouth. For the right person, it's buckets of fun.

A partnership with Clearpath, a Colombian exporting company, can put any roaster in line to access different processing methods every harvest. To say they have an inclination for experimentation is an understatement.

Juan Pablo Casas manages the profile of three producers: Elkin Guzman of El Mirador Farm, Claudia Samboní of Las Nubes Farm and Rodrigo Sanchez of Monteblanco Farm. Currently, only Guzman has coffee on offer.

The current sales window for Colombia closes in mid-March. There is a wide range of lots on offer, from Rainforest Alliance blends to regionals at 84-85 points and even a commercial. Click the link below to see what you can get: