If you're tired of seeing the same Colombian coffees everywhere, give AsisteCampo a try. Producing coffee on the Eastern side of the Andes, in Tolima, they are a new face in coffee with growing popularity that is still restricted to locals (but not for long). Playful and quality-focused, they preserve 300 ha of natural forest and are trying to get rid of middlemen.


---

Known as Colombia's pantry, Tolima produces more than 70% of the food consumed in the country. Sitting on the Eastern side of the Andes, the department is also one of Colombia's largest coffee-producing regions. When it comes to coffee exports though, Tolima still lags behind Caldas, Risaralda and Quindío by a long way. And despite its location next to those three departments, it has only been officially added to the Eje Cafetero (the Colombian Coffee Axis) in 2020.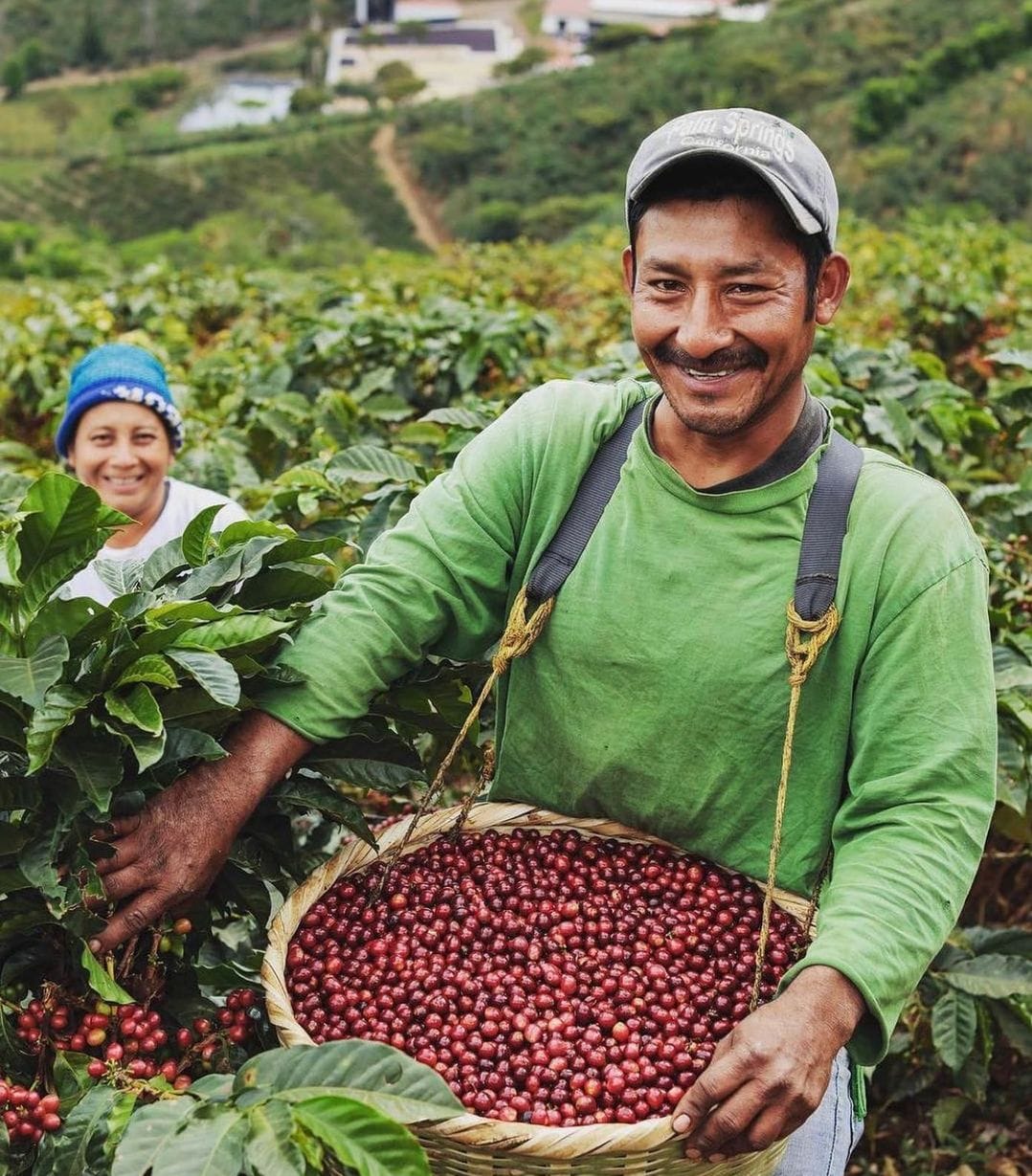 Pickers working at Planadas: "My uncle pay nearly twice the normal daily rate for workers. He wants to do things the right way", says Gaizka (Photo: AsisteCampo)
---

Cows and coffee in the Andean highlands
The mountains that separate the cities of Ibagué and Armenia are home to AsisteCampo, a business focused on coffee and cattle run by the Amaya family. If you visit their social media you'll see more photos of Aberdeen Angus (they've been working with cattle since 2016) than coffee. However, the latter has become increasingly important to the family in the last 3 years. Coffee became a serious project in 2019 and their farm, Planadas, is quickly developing a reputation for good quality.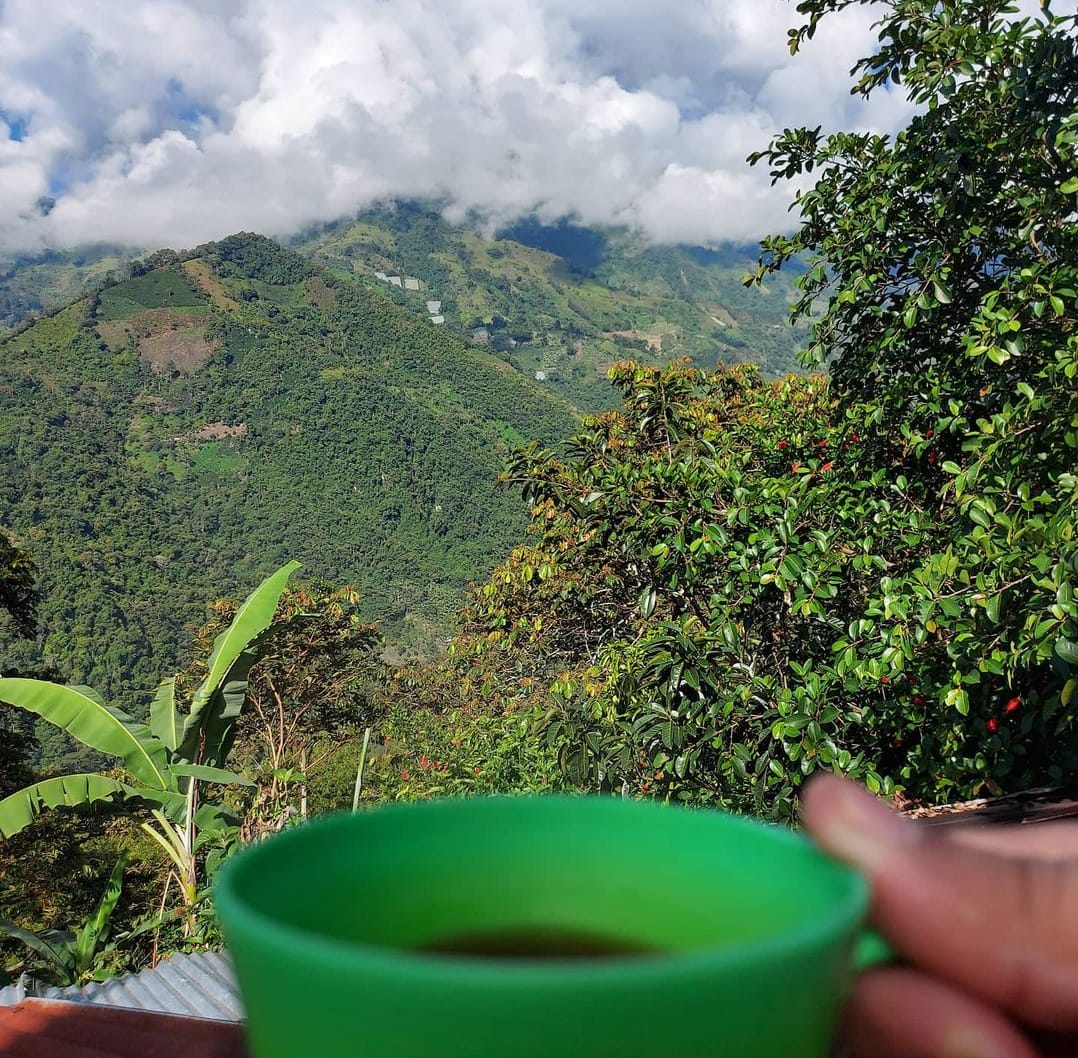 Enjoying coffee at Finca Planadas, Tolima (Photo: AsisteCampo)
---

The Amaya family is not a traditional coffee household. Local to Ibagué, its members spread across Colombia and the world working as doctors, agricultural engineers and other white-collar jobs. You can see that on the titles of some of their coffees such as The First Lady Pink Bourbon, the Magic Blend and the Queen Honey, all playful names created by Gaizka Pujana.



Gaizka himself lives in Maiorca and has a background as an entrepreneur. He is the nephew of Kike (short for German Enrique) Amaya, the current head and manager of the farm, and speaks English fluently having lived in England and Holland. Gaizka manages the Algrano account for the family and helps them market their coffee.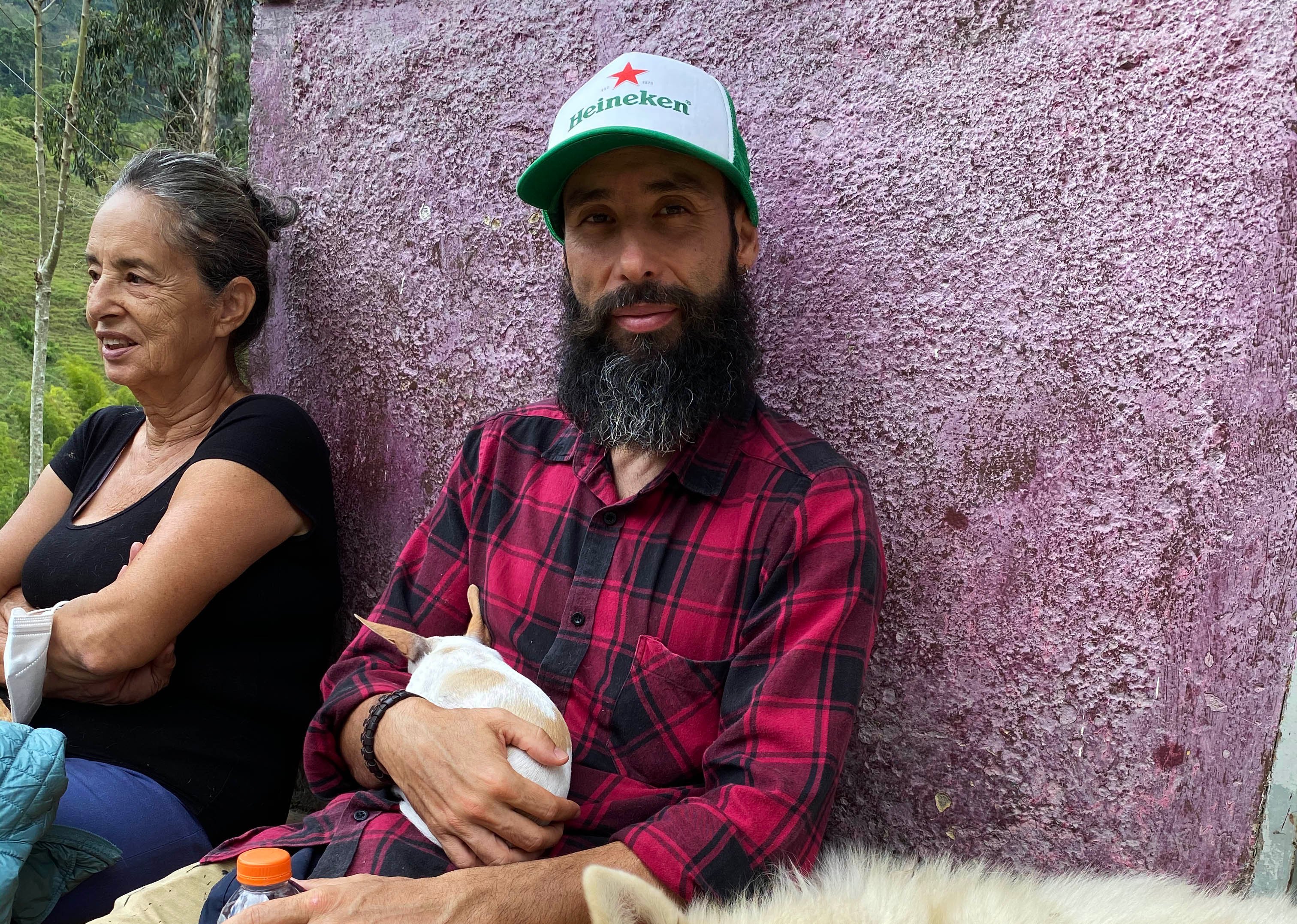 Gaizka (above) spending time in Colombia during the pandemic (Photo: AsisteCampo)
---

Investing in exotic varieties and better processing
Planadas, a 700 hectares farm with 300 ha of preserved forest and only 40 ha dedicated to coffee, has been in the family for around 5 years. It was bought from a family friend when Kike retired and decided to leave the city to embrace life in the countryside. "My uncle and a cousin who is a veterinary moved to the farm and start planting arracacha [a root vegetable similar to yuca] and herding animals. The coffee trees were already there and were 40 years old", Gaizka explains.

Initially not a priority, coffee became a passion and a focus for the family. According to Gaizka, "some varieties are really worth it. Our Wush Wush, for example, is selling really well. We are going to plant 20,000 trees of Wush Wush and will try to do the same with Java so that the farm can be a success in 3 to 4 years". Last year, his uncle built a large polytunnel to dry coffee at stable temperatures regardless of the weather. "It's been raining for a year because of La Niña", he adds.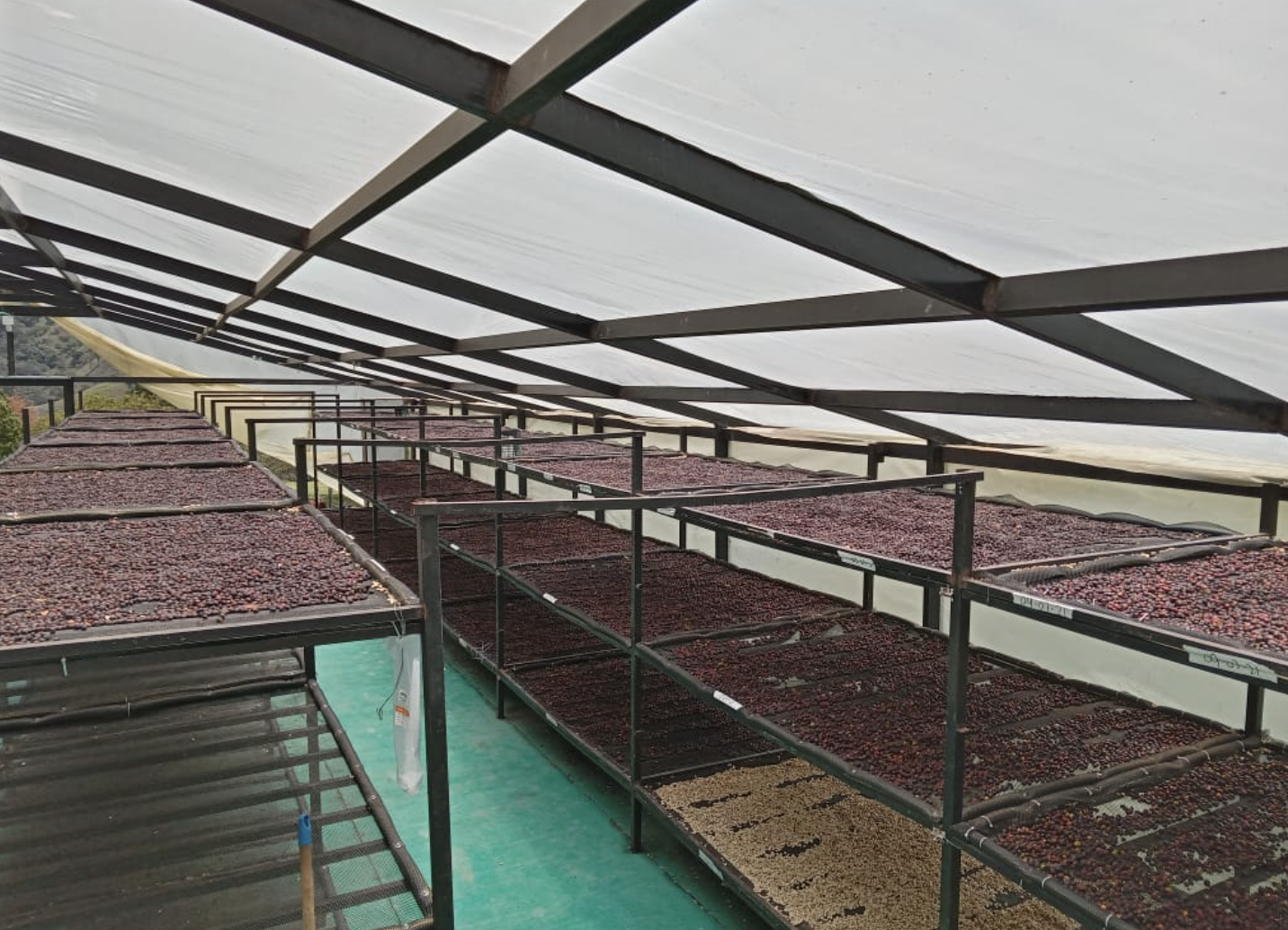 The polytunnel built by the Amaya family in 2021 (Photo: AsisteCampo)
---

The family also bought a new depulper and started working with another coffee producer in Tolima to improve their post-harvest methods. "We learned to wash the coffee properly and my uncle supervises everything directly. We are trying to get the cup score as high as possible", Gaiza explains. They are also "trying to get rid of the middlemen. It's easier to sell in Colombia and now buyers are actually knocking on our door but you always make less money selling here. And we don't want to make lots of money but we want to be able to sustain the farm".

Growing coffee where the roads end (and guerrilla territory begins)
If you're tired of seeing the same Colombian micro-lots everywhere, the Planadas farm is a brand new name to the absolute majority of roasters. Considering their time in coffee, they have outstanding quality, with many lots above 86 points and even 88 points! They also work with smallholders in the area, buying their coffee and bringing inputs or goods to minimize journeys to the city. Their offer showcases the potential of the small village of Dantas, where the paved road ends and to where farmers are only starting to go back to. Twenty years ago, those mountains were guerrilla territory.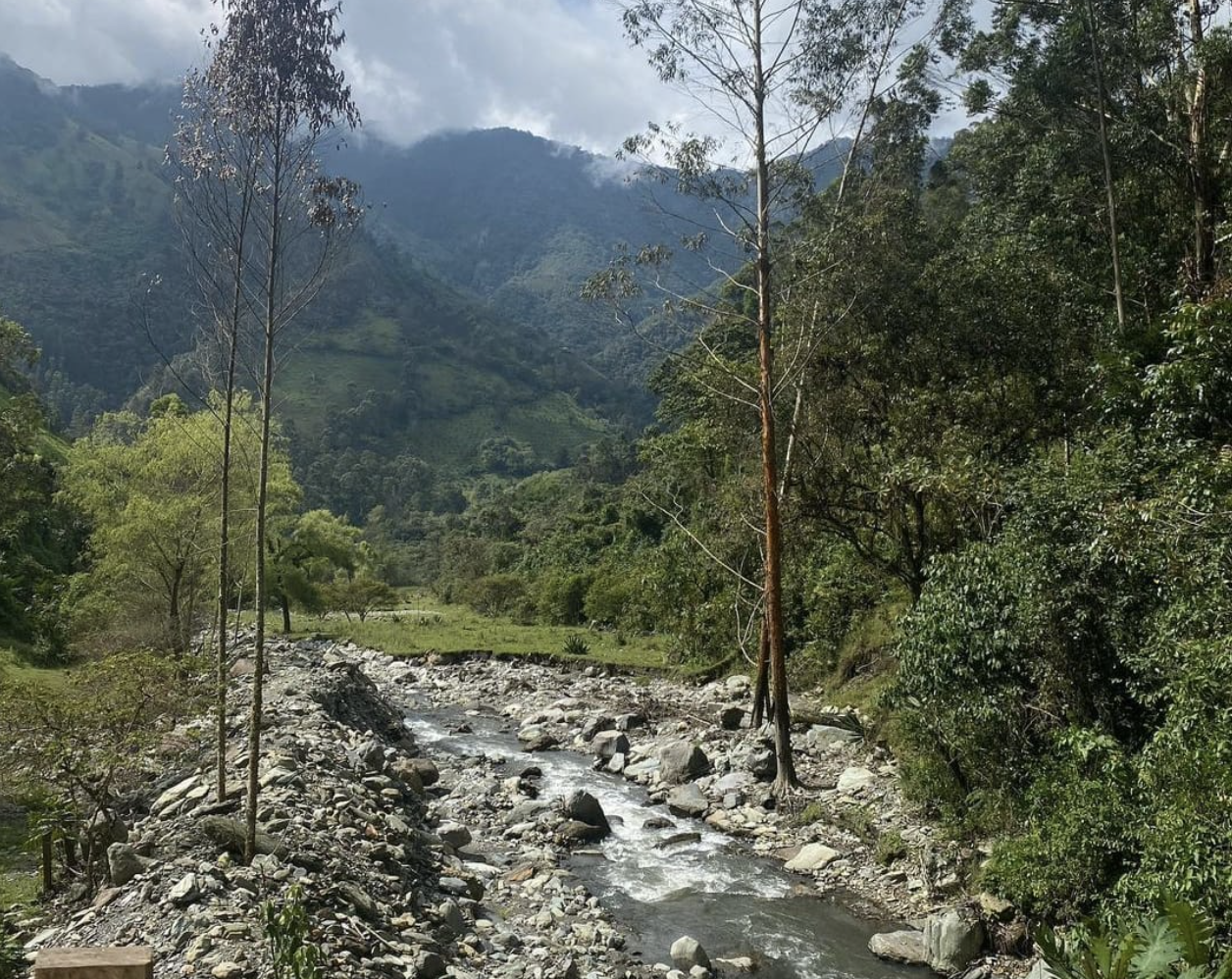 Home to Finca Planadas, the Eastern part of the Colombian Andes used to be guerrilla territory (Photo: AsisteCampo)
---

The farm is also on the frontier of a new conflict of sorts. Multinational companies with large contracts of hass avocado are coming hard for Tolima. "We see Mexican or Chilean companies, real big boys, running out of water to grow avocado and starting to buy land in Tolima. The situation is bad. There are also Chinese, Saudi and Spanish companies. The price of land is tripling or quadrupling and people are poor, so they sell." Gaizka admits even his family thought about selling and he is happy they didn't. "These businesses are chopping all the trees to make money. They got rid of more than 500 hectares of forest. It's really damaging for the environment."