A story about the finest Mexican coffees of the year, Fairtrade competition, COVID challenges and digital opportunities.

Every year CLAC, the network that represents all organisations certified as Fairtrade in Latin America and the Caribbean, organises coffee excellence competition between the producers in the countries of origin. It is called Taza Dorada (Golden Cup) Mesoamericana. The event is aimed at motivating farmers to improve the quality of their coffee and raising awareness among buyers in the specialty coffee sector about the availability of high-quality Fairtrade coffee. It also provided an opportunity for farmers to exchange information and share best practices.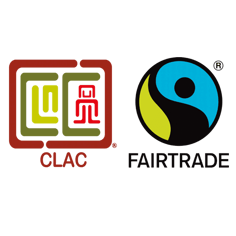 The winning coffees are usually brought to the auction where customers compete for these lots of the finest coffees of the year. This year it was planned to happen in Honduras but COVID-19 had its own agenda. The auction was cancelled but there's always a silver lining. Fairtrade partnered with Algrano to bring four competition coffees from Mexico online. For the first time, the Taza Dorada coffees are available for online purchase to all curious European roasters who want to treat themselves and their customers with the best of the best.
The four coffees offered on Algrano possess for sure some of the best attributes produced in Mexico this year. They are the result of the work of passionate producers and prove to us that Mexico as an origin can produce top coffees, which is something that a lot of people in the industry overlook.
Unión Regional de Pequeños Productos de Café, Agropecuaria, Forestal Huatusco was founded legally in 1991 in Veracruz state. The group is offering one nano-lot, 3 bags of a typica and bourbon washed blend.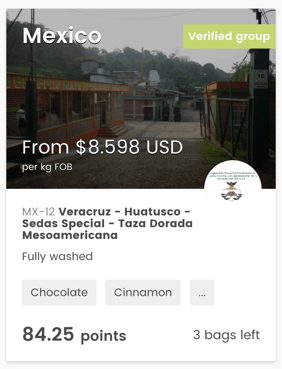 Unión de Productores Maya Vinic was founded in 1999 in Chiapas state. Their lot comes from the Region Altos Tsotsil-Tseltal, Municipality of Chenalhó, Locality of Yax-Jemel, Xinichilvó at roughly 1,600 m (at these latitudes, this is actually a very high altitude in equivalence to coffee cultivation closer to the Equator).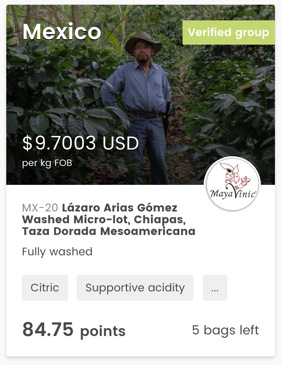 Ejidos y Comunidades San Fernando founded in 1984 in Chiapas with Bourbon Honey (producer Bellaner Pérez Lopez) and Gesha Natural (producer Luis Herrera).
At Algrano, quality control is at the heart of what we do. Even for competition coffees we cup all samples before promoting any coffee in the Algrano community. And we must say, cupping these coffees was a truly special experience. Read the story from Veronika, the QC specialist at Algrano: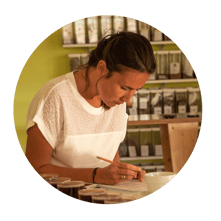 Veronika Kečkéšová
Quality manager
"
These coffees were first on my table in the morning. First cupping of the day is always challenging, not only because at 7:45 in the morning your brain is still sleeping but your palate needs some time to wake up as well. But even though I approached them with this (not so romantic) attitude in the end I realised that drinking this coffee was just a perfect start of the day for my brain, for my palate and for my mood. The coffees were so soft, elegant and complex that I did not have to look for flavour descriptors or think hard about the scores, I could just …well, enjoy them. Providing so much elegance, complexity and diversity - i suddenly had a whole table of something soft, bright and sweet only for myself. And even though I hadn't been able at that time of the day, I can say that I had a whole lot of oranges, apples, pears, blueberries and strawberries topped with rum cake and cup of green tea for breakfast - all easy to digest, low carb, low calories, giving me exactly what I needed for my day."
If you have met Veronika you will know she is hard on her cuppings and doesn't score coffees lightly. So these lots have a special something about them. Don't miss the chance to order the Fairtrade Taza Dorada (Golden Cup) winning coffees. We have only a few bags left. Shipment closing on June 25th! Hurry up to reserve!