Exporting and importing logistics is no longer a barrier for roasters and growers who want to trade coffee directly but don't have the necessary resources or volume to organize a full container. We are excited to announce the launch of the new feature allowing growers and roasters to find an exporter and a shared container for their coffee sourced directly.
The new shipping service can be used for orders of any sizes, including nano-lots, and enables growers to give roasters an instant quote for their coffee delivered in the closest warehouse to the roasters. No more bad surprises with hidden costs or extra work with import paperwork.
By submitting a request, roasters and growers receive an instant non-binding quote to get their coffee transported and the final price of the coffee delivered. Roasters and growers can also enquire about dedicated containers for large volumes.
Key benefits of the new service include:
Index of partners offering exporting services to independent producers
List of upcoming shipments and guidance to organize the shipment
Receive an instant quote for the delivery price to a warehouse in Europe or directly to a roastery
Get the small volumes you struggled to secure before. Even the smallest order is a priority
Know the timeline of your delivery immediately
Transparency along the way - know who is part of the process and where the coffee is at any given time, all information in one place:
1. live shipment tracking
2. online warehouse management tool with a one-click transport release feature and road transport services
The coffee can go straight to the roastery or stored according to the roaster's needs (optional financing available)

Johan Ekfeldt, Owner, Roaster, Founder, GRINGO NORDIC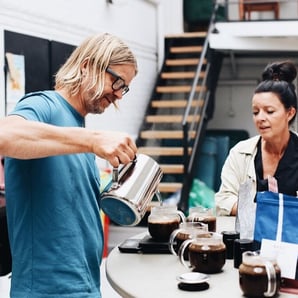 "Now we have several different shipments with Algrano. One is from Colombia and there we have some small micro lots. I asked Algrano if they have any containers coming, and they did, and we got their exporter together with my exporter, it seemed to work fine. Actually last year, from the same exporter, I tried to do what they are doing, I facilitated a lot of the different lots with different roasters. We had coffee from so many farmers, I think we had 30 different lots, and I then shipped them out to 10 different roasters, all in Germany, and I just realised how much work that is, what Algrano is doing, and I just realised it's not part of my core business to do that".
By shipping your coffee with Algrano you support the transparent eco-system of direct trade relationship and growers empowerment. You help producers build a transparent performance history. On Algrano all roasters see how many relationships growers have had in years and by shipping with Algrano you create a record of a grower's direct relationship and help increase their chances to build more new direct trade relationships in Europe.

Raphael Studer, CEO of Algrano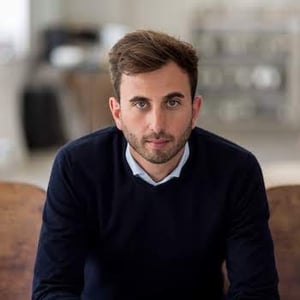 "Logistics has remained a major blocker for growers to be able to successfully build relationships with roasters. In the 21st century it cannot be that logistics remains such a pain. At Algrano, we want to remove this barrier by providing transparent information on costs and establish processes to make transporting coffee as easy and hassle free as possible. We want to enable growers and roasters to focus on the coffee and its quality, while all the logistics and administrative pain is covered and made easy for them".
The service is available as of now! Calculate the cost of your shipping!
Here's a short video explaining how to use the service and get a quote.