Fancy supplementing your morning coffee with fresh news from origin? Our sourcing team has been working hard to bring you the 'best of origin' in the new origin pages, bringing together exclusive grower content for each producing country on Algrano. On these pages you will find harvest updates, history of the origin, Algrano timelines and highly recommended coffee lots in one place.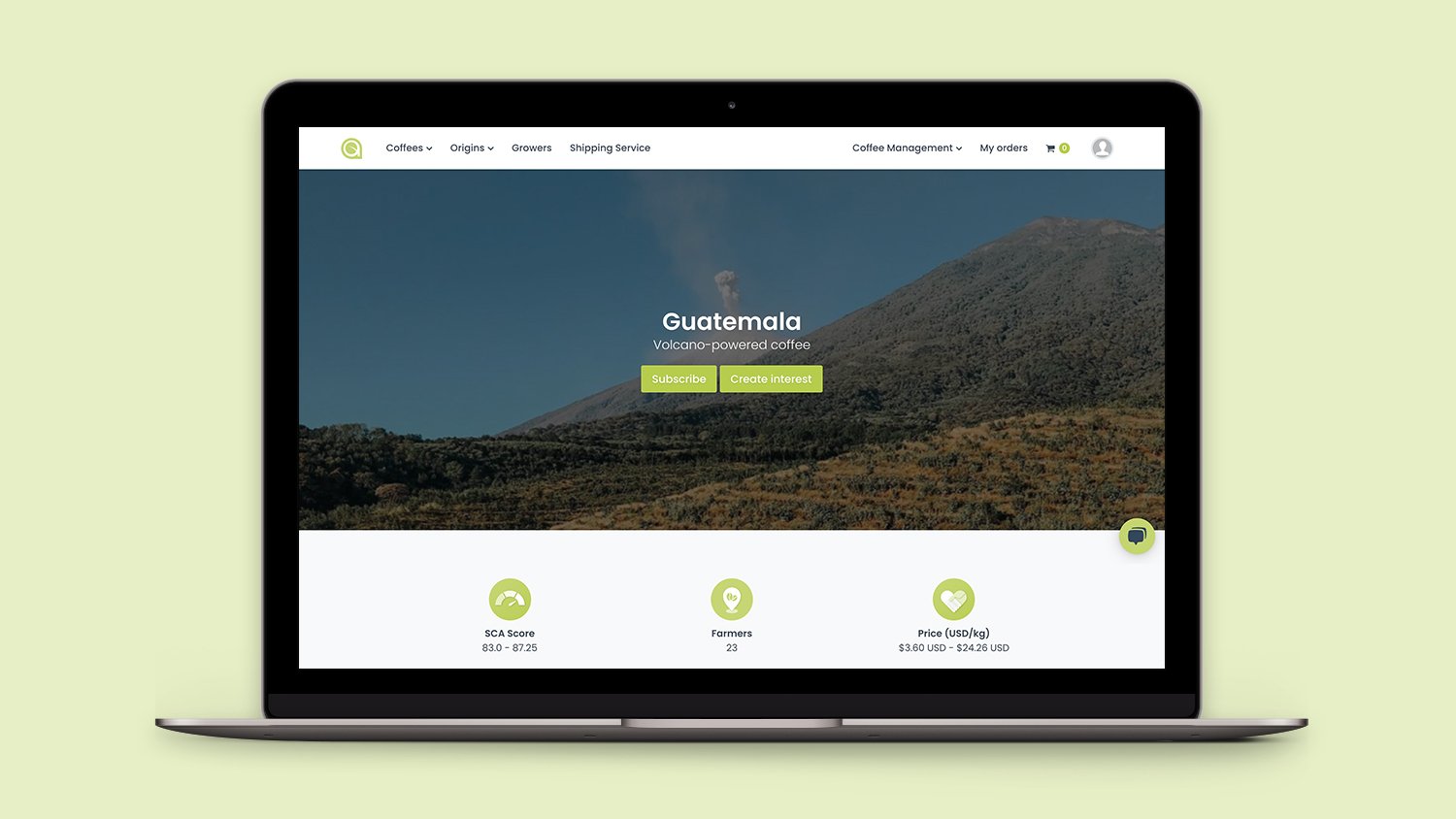 Start with taking a journey with Guatemalan producers as they develop artisanal processing methods, before continuing by exploring the coffee belt of Peru, and finally diving into the history of Rwandan coffee producers.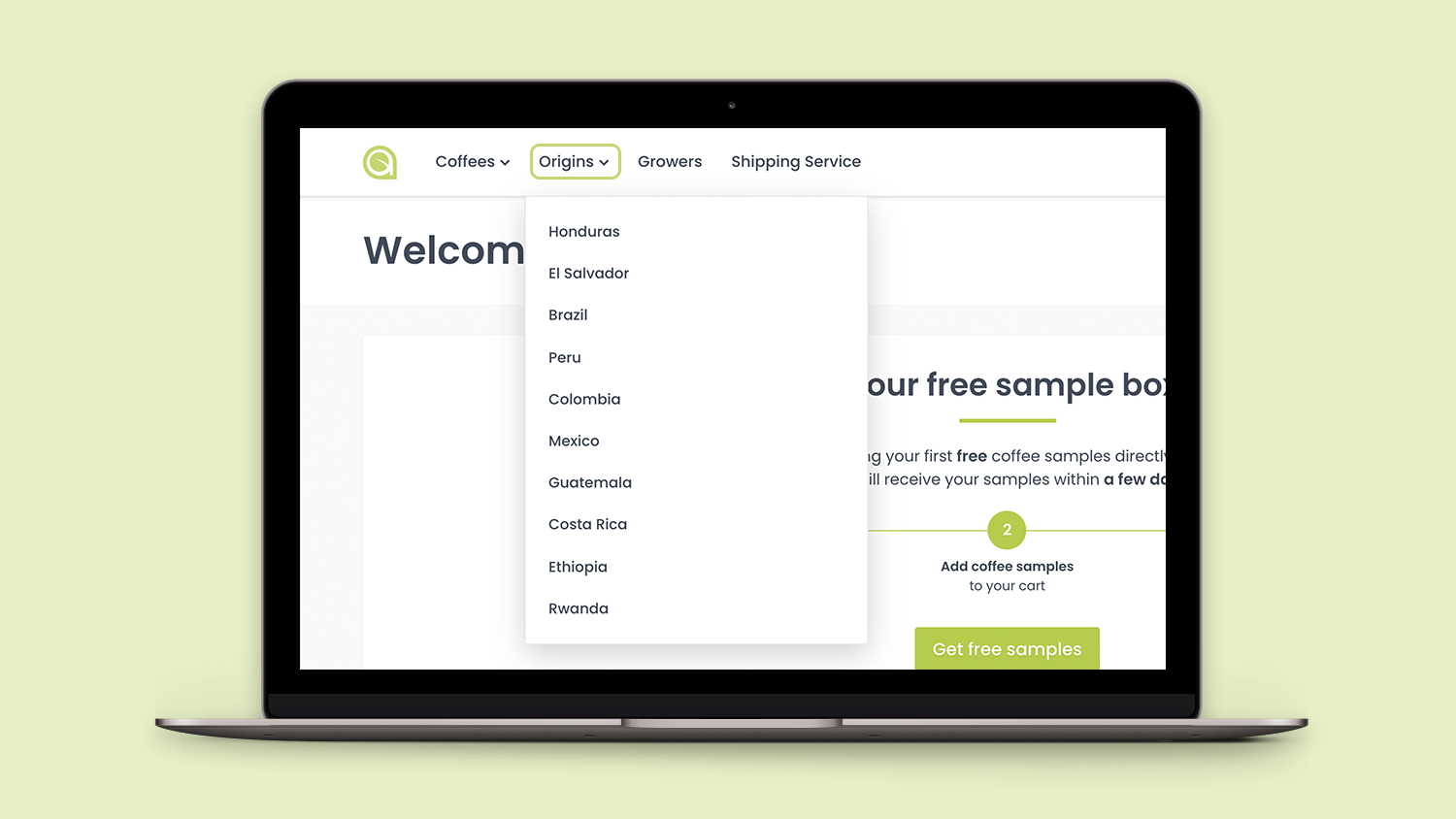 We're also making it easier to plan your coffee needs with a shared shipment calendar on each origin page. Here you can see when you should be sampling and ordering green coffee in order to have it at the warehouse when you need it.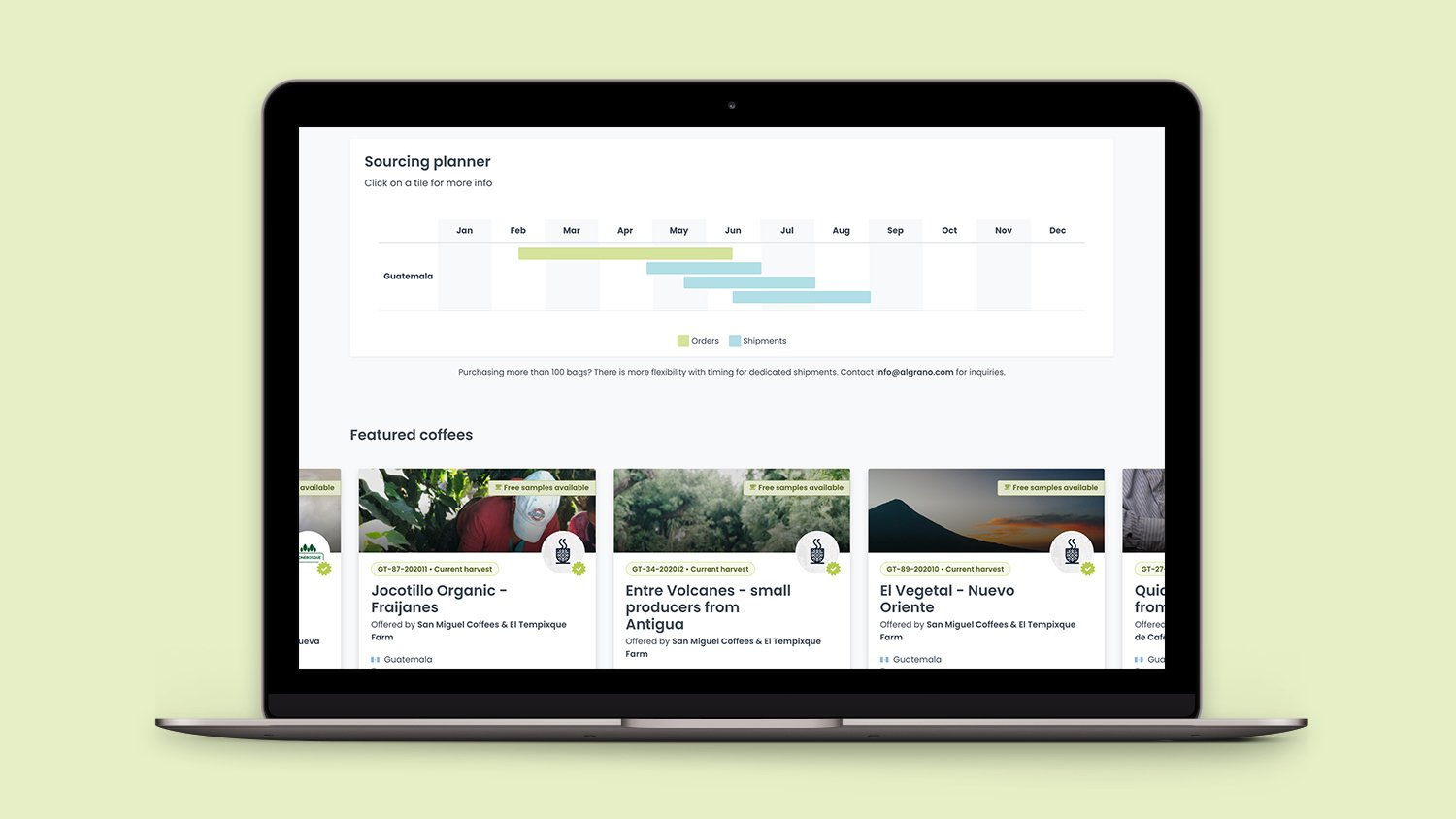 Subscribe for updates

Never want to miss out on new coffees and updates from an origin? Click the subscribe button to let us know you want updates. There will be plenty of (virtual) events in the coming months to look forward to.




More to come

Don't forget! You can also add any origin to your sourcing planner for a handy reminder of the timelines for ordering samples.

And do keep an eye out on that sourcing planner… We've heard your feedback loud and clear, and we're planning some big updates in the coming month to make the sourcing planner really "your own". Always wanted to map your customer needs against timelines at origin, and see exactly when the coffee will land?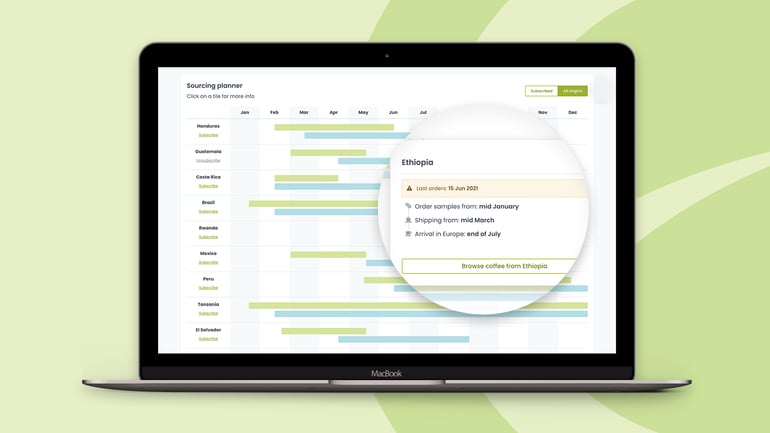 Go to your Algrano account to enjoy the new features! Don't have an account yet? Sign up today and start browsing coffees and meeting growers. It takes only a couple of minutes to get access to your new digital direct sourcing tools!