Algrano welcomed Vanessa Heringer and Christoph Krenn this March to do a job that we believe to be special, not to mention unique. As Producers Success Managers, they are the ones giving coffee farmers and co-operatives the tools they need to access the market, build relationships and manage their sales! This is their story.
---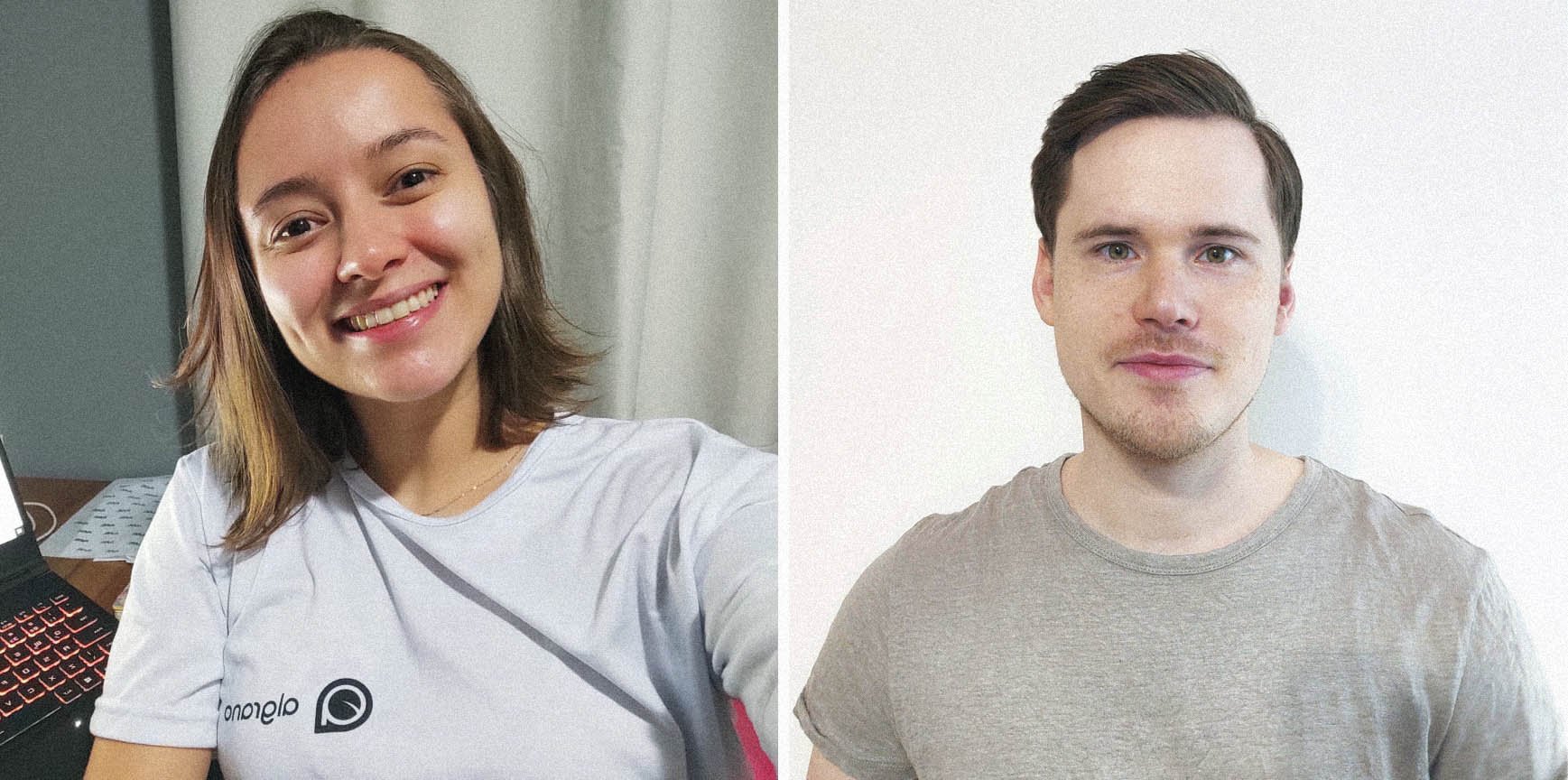 Vanessa and Christoph joined Algrano in March 2022 to support producers in Latin America, Africa and Asia
---

Producers Success Manager is the kind of job role you'll only find at Algrano. Our business model is so different from those of traditional importers that the title of Sourcing Manager doesn't really cut it. We often have to think out of the box when it comes to the company's structure and staff roles. So, based on our goal of making producers successful sellers on the platform, we came up with this new function in 2022 and welcomed two people to our family. Here, you'll meet Christoph Krenn and Vanessa Heringer and find out what they're up to.

Vanessa, 26, and Christoph, 29, come from widely different backgrounds. She is the daughter of coffee producers and a former trader living in Manhuaçu, Brazil. He is a software engineer skilled in developing productivity apps and living in Vienna, Austria. Both were drawn to Algrano's mission and share a drive to make a difference in the supply chain. As Chris puts it, "I've always wanted to work on something that has an impact". Vanessa agrees, adding that in her years in traditional trade she saw a lot of empty words. "There is a lot of talk that is just that. Talk."

Christoph: from tech to coffee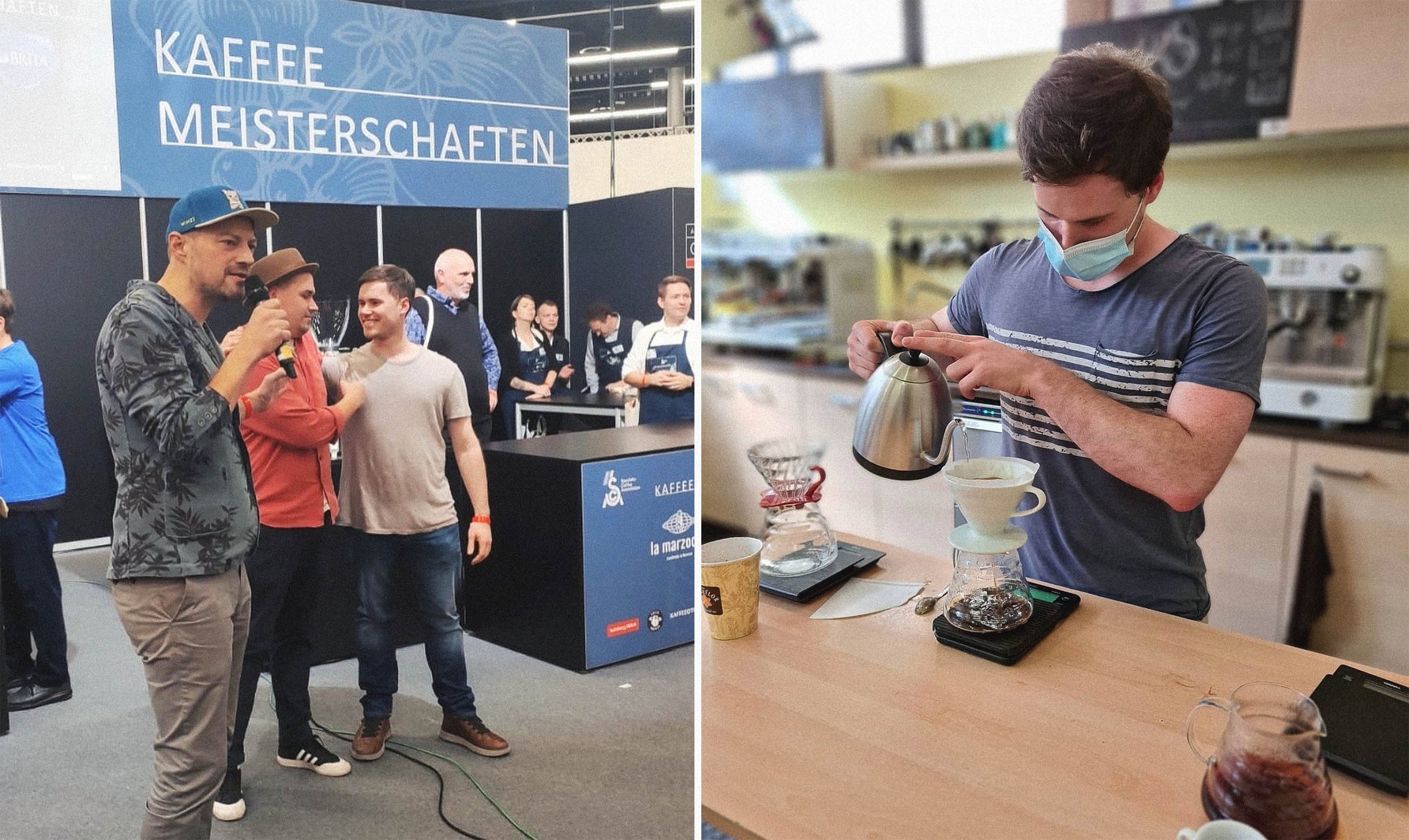 Christoph at Austria's Cup Tasters (left) and during a brewing workshop (right)
---

Christoph's path to coffee is similar to that of many of us in Europe. He was exposed to good espresso in Austria and a Czech work colleague introduced him to pour-overs. He developed such a keen interest in sensory profiles that, in 2020, he went to Italy to take all of SCA's Foundation courses, from barista to roasting. Chris then competed in Austria's Cup Tasters, landing second place, and became a student at Zurich University of Applied Sciences (ZHAW) Coffee Excellence Center, joining the postgraduate CAS in Coffee Excellence.

At ZHAW, Chris started learning more about the commercial side of coffee. He was already in love with sensory science, having attended the Sensory Summit in 2021, and was soon hooked by the workings of the supply chain. He quickly learned how things work and don't work. He is bringing that knowledge to Algrano and, thanks to his background in tech, is also helping the sourcing team streamline their workflows. "The platform is growing and there is a lot to automatize. We are a small team and need to be efficient. So my job has a good mixture of operational stuff and improving internal processes."

Vanessa: leaving the trading desk to embrace relationships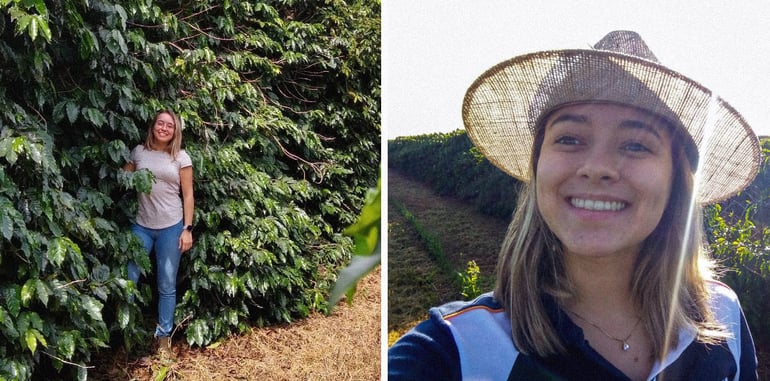 Daughter of producers, Vanessa always wanted to build a career in coffee
---

Vanessa, on the other hand, was born in coffee. Her family has been producing coffee for three generations and she always liked it but says that "working under the scorching sun" wasn't her dream job. "I never saw myself working at the farm but I wanted to help my parents and build a career around it", she recalls. Vanessa studied International Relations in Vitória, Espírito Santo, and interned at a logistics company. Back in Manhuaçu in 2017, she joined a commercial representative office, where she did a bit of everything from grading and cupping to finances.

In 2019, Vanessa moved to Santos to work at the trading desk of a multinational. "Traditional trade is a colder model where relationship-building, especially with producers, is not the focus. The goal usually is to generate big volumes at a cheaper price and sell at a great margin", she explains. According to her, multinationals deal mainly with representative offices, who manage to buy at cheaper rates because they offer fast payment terms.

Looking back at that period, Vanessa feels lucky for the experience she gained but says that but felt that she was basically working as a middleman. "I saw the good and bad. As a representative, the role was pretty much to buy whatever the multinational asked. It's like a game of Chinese whispers between them and producers."

The faces of Algrano with producers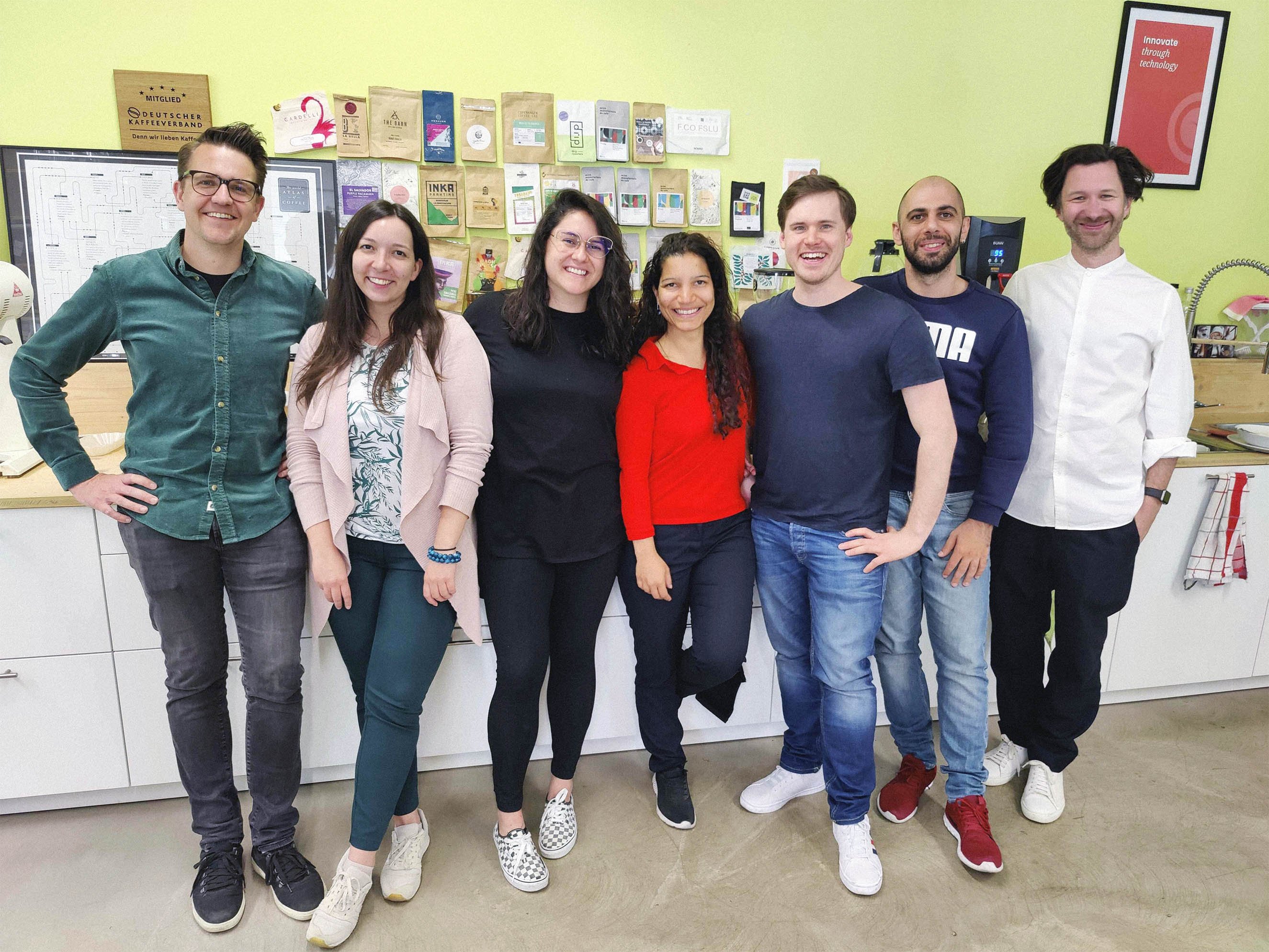 Christoph with part of the Algrano team during a visit to the office in Zurich
---

Having worked at Algrano for two months now, Vanessa says she is happy to see that the company is not full of hot air and truly walks the walk. "I see what we say publicly being acted upon. The work Algrano wants me to do is to give autonomy to producers. The more I help them, the less they need me", she smiles. Both her and Christoph are giving Verified Sellers the support they need to become confident platform users and to best control their sales - Vanessa in Latin America and Christoph in Asia and Africa. They also onboard new sellers and spread the word about Algrano's work to the coffee community in producing countries.

Vanessa and Christoph are the new face of Algrano for coffee producers alongside cofounder Gilles Brunner and Sourcing Manager Eli Blaich. Their success role is a broad one, from supporting sellers with lot creation and storytelling to planning shipments and sample distribution. The internal change is visible: in the past, our team had to support producers in creating more than 50% of their offers on the marketplace; now, sellers are fully in charge of the process for nearly 80% of offers!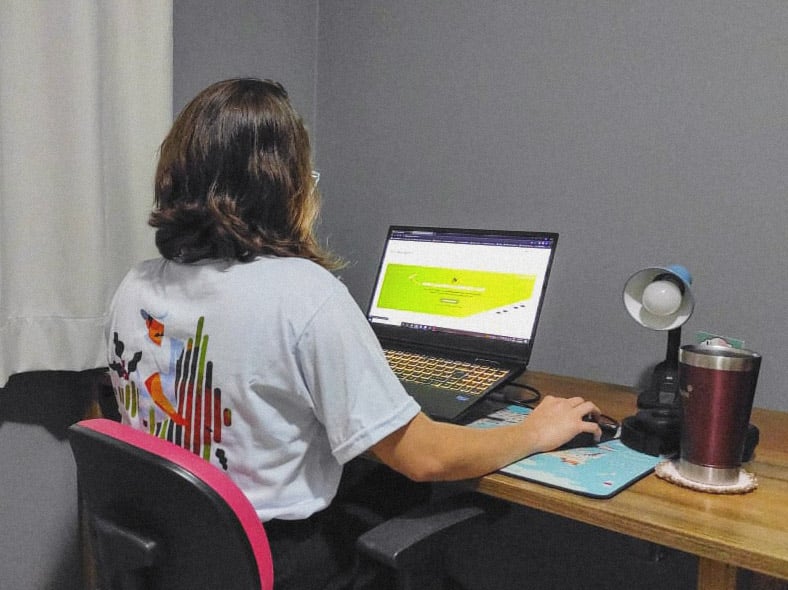 They are both working remotely and will be travelling to visit farmers soon!
---

If you notice more producers being onboarded, more exciting coffees on offer and more messages in your inbox, know that Vanessa and Christoph had a hand in it. And this is just the beginning…


**
Want to join Algrano and change the centuries-old way in which coffee is traded? Check out our careers page. We are hiring!