Like many people's journey into coffee, Armin Machhörndl can remember his defining moment. It was more than a decade ago and after a period of travelling around Asia he was wondering what he wanted to do with his life. At the time, specialty coffee was still an emerging trend in Germany and he decided to open the Green & Bean coffee shop with his friend and two-times' barista champion, Thomas Schweiger, in Ansbach.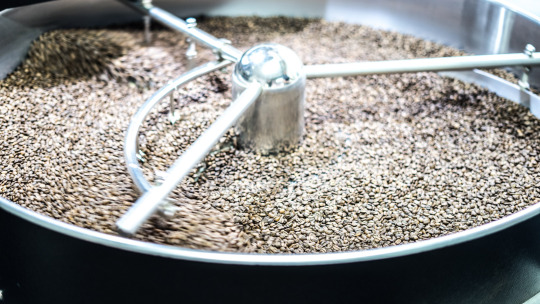 They began sourcing coffee from different roasters across Europe when an Ethiopian coffee from award-winning Scandinavian coffee roaster, Tim Wendelboe, arrived in the coffee shop. Armin was so surprised by the complexity of flavour that he went in search of similar coffees in Germany but could not find anything close to the sensory experience in the cup. Reaching his point of no return along the journey, he decided to start roasting coffee himself.
"We started with a used 5kg Probat and I would buy green coffee from different green coffee traders. Then I got deeper and deeper into the coffee knowledge and tried coffees from everywhere," he recalls. "It was good to start with a small coffee roaster, I was able to practice and tried all kind of roast styles from dark to light".
However, Armin realised that the market for lightly roasted coffee was practically non-existent in Southern Germany at the time. He knew that if he was to follow in the footsteps of a roasting style pioneered by Scandinavian coffee roasters, he would have to work hard to help create the market himself. This quest led him to spreading the word at the German Roasters Guild amongst other specialty coffee forums.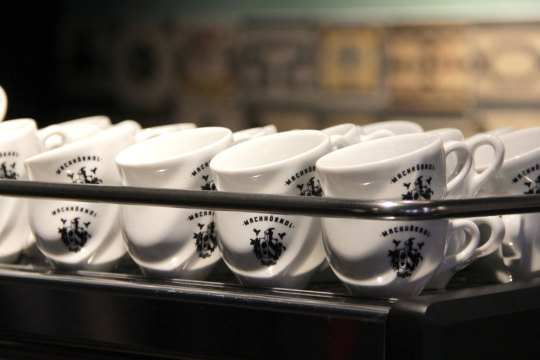 The two-times Brewers Cup Champion (2011, 2012) is now celebrating the tenth anniversary of Machhörndl Kaffee. Today, the engine of the roastery is fired by a 25kg Probat. It is also staffed by a 15-strong team of coffee professionals who work across the roasting operation and their front-of-house coffee shop in central Nürnberg.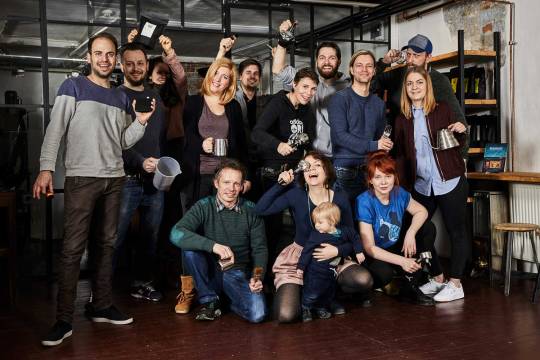 "The location of the roastery is hidden in quite a hip part of Nürnberg. We have a lot of people searching for us but in the inner city where we have another coffee shop, it's a different kind of customer," he adds. While they supply other specialty coffee houses in the city such as Kaffe Hörna, Armin is excited about the growth of their online shop which offers a wide selection of single origins roasted for either filter and espresso.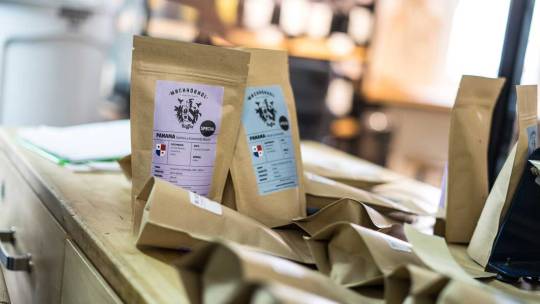 Although the father-of-two now juggles family life with the demands of growing a successful business, he still finds time for origin trips. Recently, he visited farms in El Salvador, Costa Rica, and Honduras which opened his eyes to the challenges that producers face in growing high quality coffee: "I now have a big respect for the hard work of the farmer. This year, I want to stay for longer on the farm to see the whole process".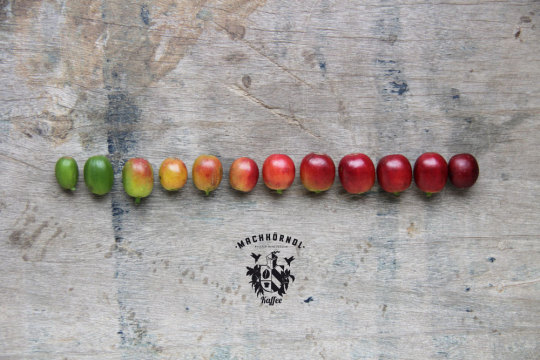 This desire to work more directly with growers comes at a time when Machhörndl are now beginning to diversify their green coffee sourcing policy through innovative service providers like algrano. Armin comments that a recent natural process Brazilian coffee sourced through the platform has been well received by his customers who have been surprised by the intense fruity flavours in the cup.
Looking back to those early days when a lightly roasted specialty coffee was hard to find in Germany, Armin reflects with some validation of his own contribution to the growth of the market: "The big players are now going towards specialty coffee and lighter roasts. For me this is good, because we realise that our work makes sense".
---
ALGRANO COFFEE IN THE HOPPER
FOLLOW DIE KAFFEE AT:
Photos courtesy of Machhoerndl.