Daniela Capuano's coffee story began as early as she can remember growing up on the family-owned coffee farm in Tres Pontas, the Minas Gerais region of Brazil. "It is a reality that I am used to," she reminisces. "It's very holistic, I have more idea about what happens to the beans before they get here – and I know Brazilian coffees very well".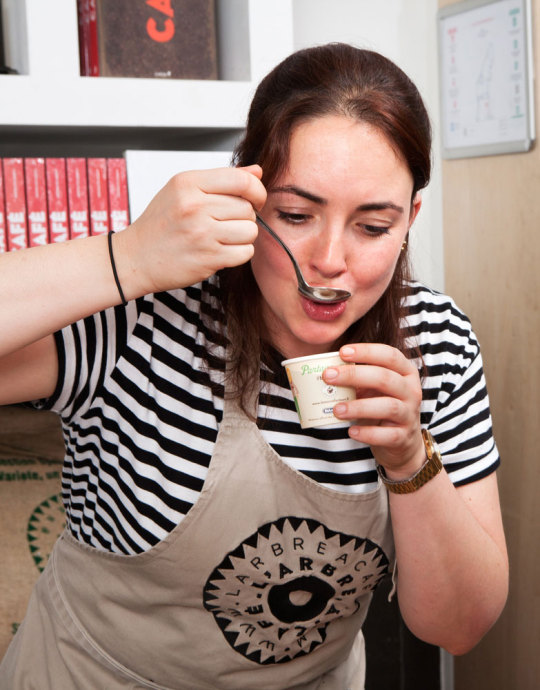 Following her studies in art and graphic design, the 33 year-old was always drawn back to the bean during her work and travels in Brazil, Ireland and France. She got her big break in specialty coffee when she stumbled across an opportunity to hone her barista and roasting skills at a Brazilian coffee shop in Belo Horizonte: "When I was working there, I participated in the first barista competition, then I went onto the national competition and met other baristas". It was also at this time that Daniela first started to experiment roasting coffee on a 1kg Probatino. "It was fun. We had no software, just pencil and paper", she adds.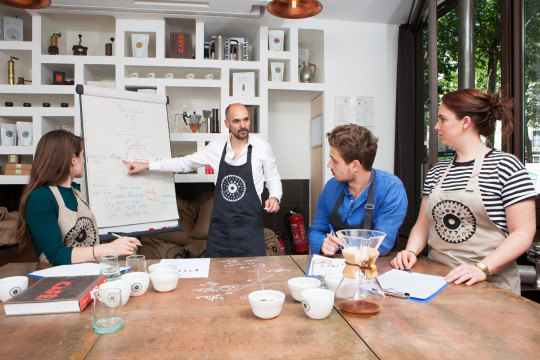 After a year promoting coffee for the Brazilian Specialty Coffee Association (BSCA) across Europe, Daniela finally put her roots down in Paris. Since 2013, she has been at the helm of the roasting and production operation at L'abre a Café – an inviting boutique roastery and coffee shop tucked away in the Sentier district of the city centre. The coffee shop and roastery is also the brain-child of Hippolyte who is the founder and co-creator of L'Arbre à Café. The head of quality control and green buying is passionately committed to bringing biodynamic coffees to the table of his clients and customers in Paris and across Europe.
In characteristic Parisian style, L'Arbre à Café caters for a range of discerning clients who expect the highest standards in gastronomy. Roasting single origins in small batches on a 12kg Probat, Daniela's meticulous focus on quality and traceability means that L'Arbre à Café is regarded as one of the pre-eminent coffee roasters that chefs and sommeliers across the city turn to first for their coffee of choice.
"Most of them are looking for a good quality product with flavour. They want to know where it comes from - produit du terroir – and normally look for something sweet and round for espresso with low acidity", she says. The exacting requirements of her end-customers means that Daniela goes the extra mile to establish relationships with producers and source their coffees directly. The mainstay of their year-round offering comprises of three coffees from Fazenda Camocim in Espirito Santo in Brazil, the Yirgacheffe region in Ethiopia and a biodynamic farm in Tamil Nadu, India.
"I like to know where the coffee comes from and goes", insists Daniela, "we want to build long-term relationships with the producers that we source directly from. Then we have special editions, that's when we can work with nice producers that we can't afford to work with all year round. We try to source biodynamic coffee, but it's not always possible".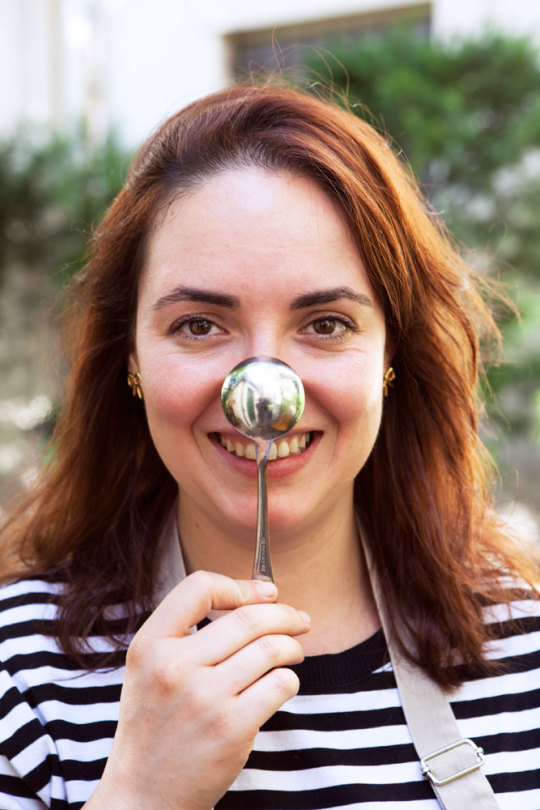 Depending on seasonality, L'Arbre à Café also sources directly from producers in Peru and Reunion Island – the home of the famed Bourbon Pointu varietal. But Daniela maintains that it is the perennial quest for quality that guides her ethical sourcing policy in the roastery, before adding with knowing smile: "I know the quality of the coffee from Espirito Santo. It tastes like my childhood; apples and pineapples. Usually, it can be a bit too tropical for the average French customer. That's why we don't have many clients who want us to roast for filter, but the ones that do - they love it".
---
Algrano coffee in the hopper
Follow L'Arbre à Café at: