Stefan Bracht's coffee obsession took root as his expanding collection of coffee-making paraphernalia grew. His assembly of antiquated hand roasters, brewing equipment and grinders soon became a focal point for the growing community of coffee lovers in Berlin. Frequently, they would meet in the basement of his architectural practice to talk, brew and taste coffee.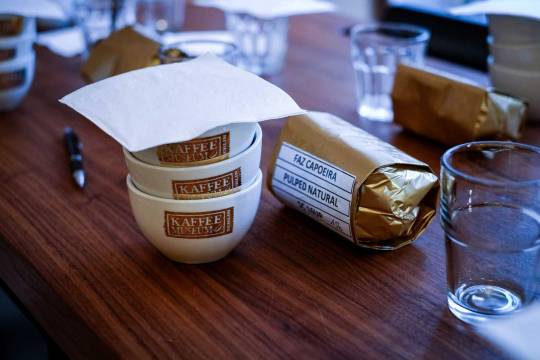 Picture by Jens Heine
His first coffee shop, Kiez Coffee Bar, was already one of the early pioneers in the city's burgeoning specialty coffee scene. But Stefan still needed a home for his historic array of coffee equipment that he had amassed over time. In a joint-venture with Karlheinz Rieser, of Coffee Star, the duo decided to combine both of their eclectic collections for the coffee-loving public: "I was already using the basement for a long time to meet people in the coffee scene and decided to fund the opening of a museum with Karlheinz Rieser," he says, "we started in 2006 with the aim of educating people through information and our collections about coffee history".
A year later Stefan began to roast his own coffee following a number of trips with his wife, Tahereh, to coffee producing regions in Kenya, Ethiopia, Brazil, Ecuador, and Puerto Rico. Their passion for travelling to origin countries to establish long-term relationships with coffee producers has born fruit and directly-traded coffee now accounts for more than a third of Kiez Rösterei's importing and roasting operation.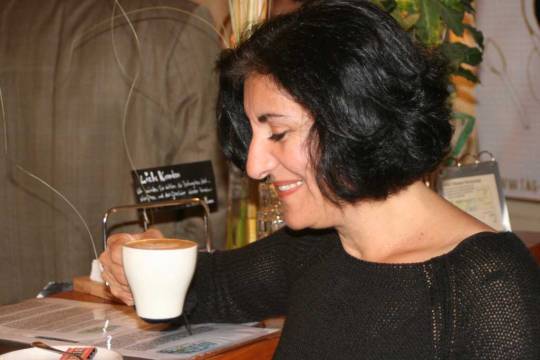 "For us, the main point of selecting green coffee is both quality and origin. At the moment we have twenty-five different coffees and two blends using robusta. Our coffees come mainly from Latin America; that's where our preferred single origins come from. We want a direct contact with producer and other people involved in the coffee", adds Stefan.
Kiez Rösterei currently roasts approximately 10 tons a year on their Giesen W15 and small batch W1 which supplies their own neighbourhood coffee shop as well as a broad mix of local and international customers in Berlin, London and New York. Stefan says that they also supply a number of resellers across Germany, Austria and Holland. This international portfolio of customers keeps Stefan and his team of five extremely busy with the addition of a trainee to help him keep up with demand in the roaster.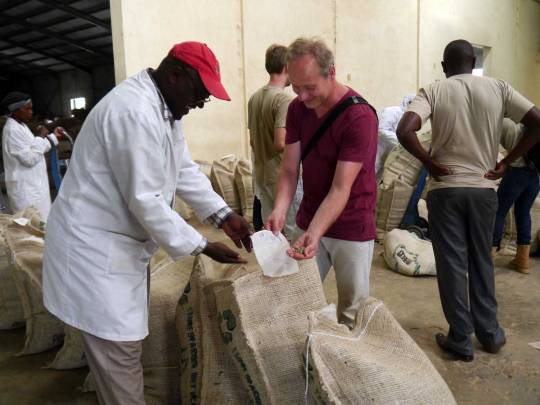 "Specialty coffee production in small roasteries is coming more and more to the market, especially as people are more interested in food in general. There is a growing interest but it's still a hard way to go", insists Stefan. He says that the challenge of importing directly takes a lot of time and effort but the rewards are often recognized by his customers before going on to add, "people are willing to pay a higher price for the coffee if they can follow the coffee from the producer. It's very important for us to know the people behind specialty coffee and the kind of quality we can expect".
Stefan is already planning his next trip to visit producers in Honduras next month and continues to source a large volume of his Brazilian coffee through algrano. The natural process Sitio Fortaleza do Gilson has sold well in his coffee shop as a single origin and as the base component of their popular Roasters&Baristi blend. The 56 year-old says he particularly enjoys the connection with producers through the platform – especially as he finds sourcing specialty coffee from Brazil a perennial challenge.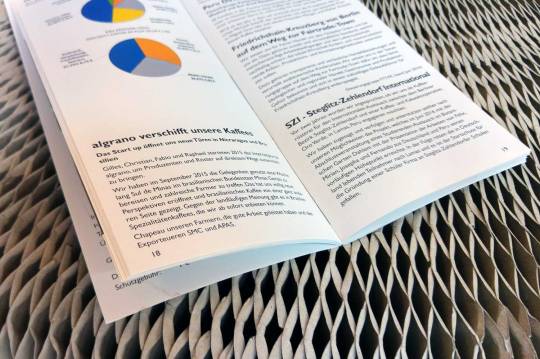 For Kiez Rösterei and its customers, algrano represents a reliable route to closer co-operation and communication with coffee growers. Now that the new year is in full swing with many exciting new arrivals ahead, Stefan is setting his sights on expansion to the Middle Eastern market; a move that will no doubt grow the business and his growing collection of coffee-related devices – both from the past and to the present.
---
Algrano coffee in the hopper
Producer: Gilson
Country: Brazil
Varietal: Acaica
Process: Natural
Follow Kiez Rösterei at: