Neues Schwarz is a striking-looking coffee shop where a harmonious balance of form and function meet. Nestled in the town of Dortmund-Mitte, in the eastern Ruhr region of Germany, the coffee shop's understated central espresso and brew bar helps to put the spotlight on the real star of the show. A Probat P12 roaster also takes pride of place to one side of the coffee shop which complements the practical two tone surroundings. The open-plan interior communicates a strong ethos at the heart of the coffee enterprise. From the meticulous design aesthetic to the roasting operation and regular cupping sessions – the enjoyment and appreciation of specialty coffee is clearly designed to take center stage.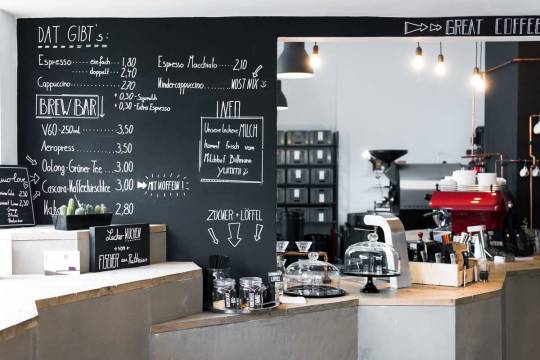 Founder of Neues Schwarz, Benedikt Heitmann, says that his background in urban planning helped him to start his coffee business in 2014. "You look at the complete system and you try to optimize things - which means that you go to parts of the city where there is a lot of empty space. You try to connect to the landlords, understand the dynamic, and try to push to use the space for galleries or social projects", he muses.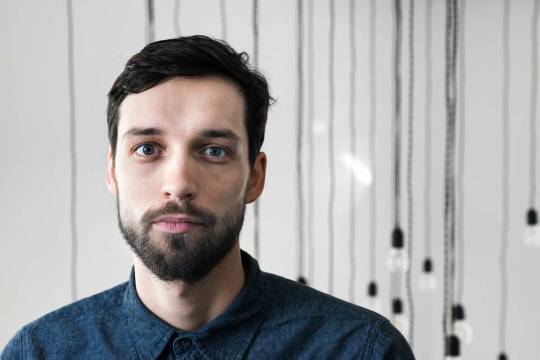 A keen eye for good design combined with two-and-a-half years of experience learning his craft as a roaster at Nuremburg-based Machhörndl Kaffee exudes from every detail at Neues Schwarz; meaning New Black. The carefully thought-through space and select single origins on offer is testament to Benedikt's obsession with quality: "I really like the fact that with green coffee, you have normally less or no idea how it is going to taste. Once you have roasted it, you reveal all the complexity and the flavour that people are looking for", he says. "As some of our customers normally drink coffee that is darkly roasted, it's a lot of work for us to educate them. We roast light but not too light. They often think it's flavoured with syrups – they're surprised that coffee can be so complex and there are so many flavours you can taste. We have a lot of people going out of the shop asking themselves; 'what was that?' Once they get it, they turn into a regular customer".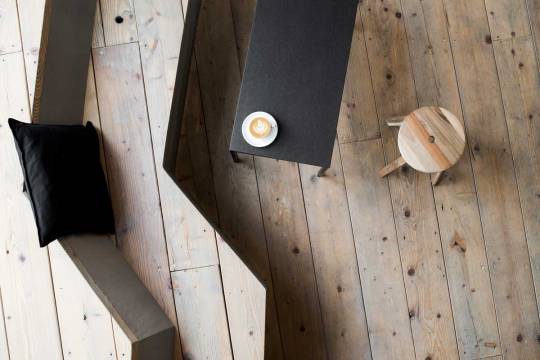 The 33 year-old is proud of his expanding team of seven coffee professionals. He sees their role as pioneers who are helping their customers to understand the wider story behind coffee – particularly at origin where he takes a principled stand towards greater transparency. "We try to trade coffee as directly as possible", he comments, "but we are not yet in the position to do it completely direct, our team is too small and we don't have the capacity to travel a lot. We are still looking for producers which we can establish a long-term relationship with. There are a couple of coffee producers where we bought from two years in a row now and that's the way we want to go".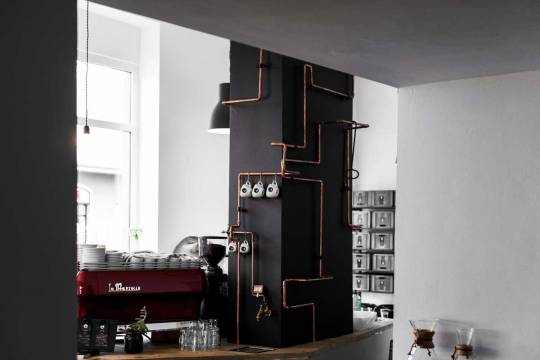 Benedikt's appreciation of the work of the coffee grower is coupled with concern when he thinks about the impact of climate change is having at origin. "Most traders and scientists say that global warming brings less production of arabica coffee. Specialty coffee is climbing up the hills, but there is a point where it can't climb any higher. Roya is still a big concern in central America – we will have to see what happens in the coming years".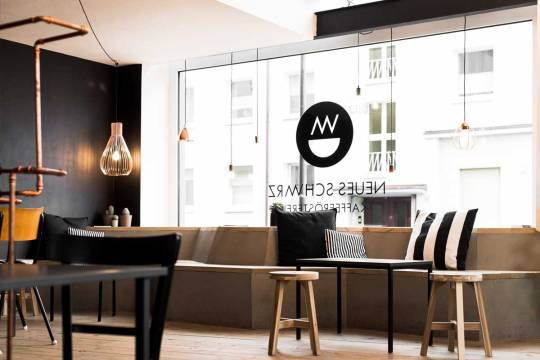 For the customers at Neues Schwarz, a low-acidity Brazilian coffee roasted for espresso and brew is a consistent house favourite: "That's the coffee we sell most. It's less complex, but easy to brew and extract. Lots of people are asking for lower acidic coffee". But his commitment to quality and transparency is also rewarded by some of his more curious regulars who are happy to pay a premium for different sensory experiences offered by more expensive coffees.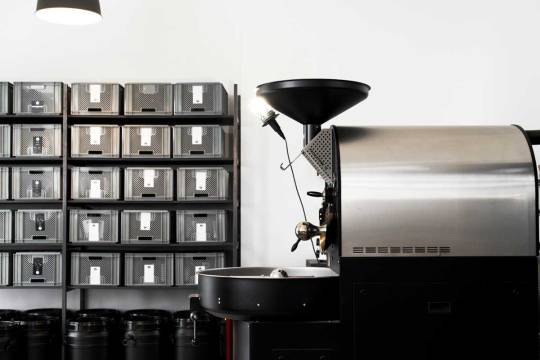 Benedikt feels strongly that the role of the farmer is often absent from the conversation about transparency in specialty coffee and that's why he wants to buy as directly as possible. It is this knowledge that plays a crucial part developing a relationship, he says, with his customers, adding: "The way to make the value chain more sustainable is by communicating to customers. That's why I like doing trade through algrano - there is an indication on what's going to the producer. I really like the idea of connecting farmers and roasters direct via the platform. Sustainability is this direct relationship from roaster to a producer - and that's what we would like to do more of in the future".
Special thanks to Tobias König for the great pictures!
---
Algrano coffee in the hopper
Producer: Fazenda Samambaia
Country: Brazil
Varietal: Yellow Bourbon
Process: Pulped natural
Altitude: 950m
---
Follow Neues Schwarz Kaffee at: