The show's conference program was a knockout and we were lucky to be a part of it. Now we HAVE to share what we learned. A study about the French dairy industry shows how three-party agreements can revolutionise our supply chain. And maybe even change the law...


---

In September, I joined a conference at Paris Coffee Show by invitation of Collectif Cafe, the French professional federation for the coffee sector and the voice of the industry in the country.

It turned out to be one of the best discussions about coffee prices, farmer profitability and supply chain sustainability that I have seen in all my eight years in the coffee industry.

The recording is available on Youtube below.


Why This Was the Best Discussion Ever

Firstly, it wasn't a walk of shame type of discussion in which industry members acknowledge that we are not doing enough. I have seen quite a few of those before.

With a title such as "The challenge of remunerating coffee producers at the right price: consequences on the price of a speciality coffee", the risk of that was big.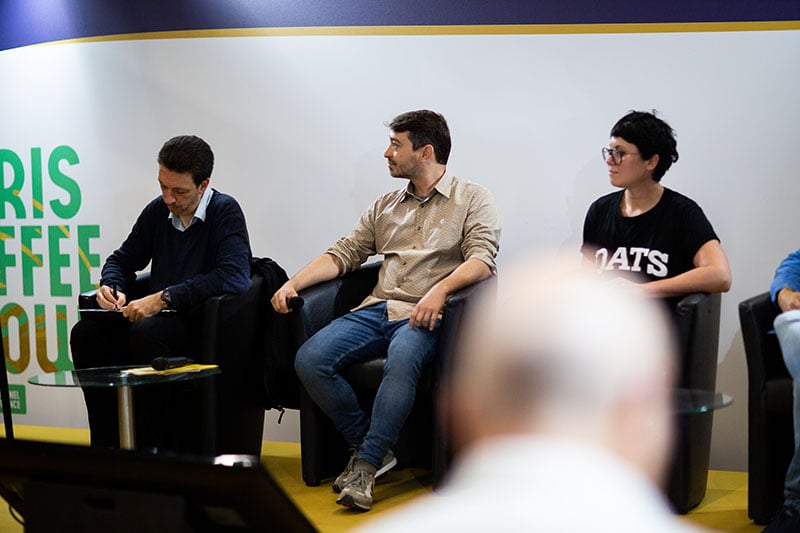 From left to right: Christoph Alliot, Allan Botrel and me (Photo: Pauline Photographe for PCS)
---

Secondly, the panel was super diverse. Kudos to Collectif Cafe for that.
Finally, the discussion managed to point to practical solutions for the problems in the coffee supply chain.

>> Get Inspired By Stories of Relationships Between Roasters & Farmers.

This was only possible because Collectif Cafe brought the wider civil society (and a breath of fresh air) to the discussion through Le Basic's experience with a different commodity: milk.


Living Income vs Thriving Income: More Distraction Than Debate

Morgane Daeschner, an agronomist, coffee consultant and founder of The Cupping Club, was our moderator.

She made sure that the discussion moved beyond contrasting the subjective concept of a "fair coffee price" to an objective living wage or living income for coffee farmers.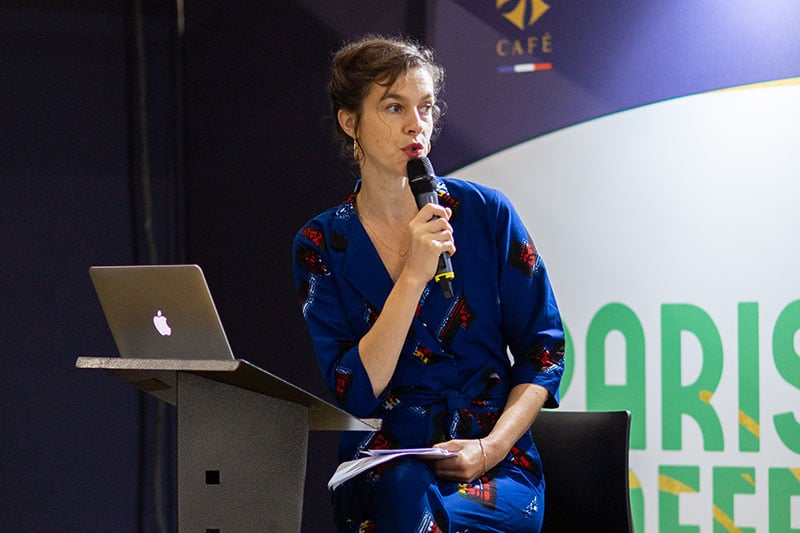 Morgane Daeschner, the architect of the discussion (Photo: Pauline Photographe for PCS)
---

We did speak about that, of course. When thinking about it later, I realised a debate between living income and thriving income exists today because we were not talking about the exact same things.


Living income might very well be an outdated and out-of-place concept within the higher end of the specialty coffee segment, where farmers are business people.

But we can all agree that living income is still an important goal for the wider commodity segment simply because they are not even there yet.

The two concepts seem to be opposed but there isn't any real conflict. They are two stages of economic prosperity. Articulating them as a debate is a distraction.



With that part of the discussion behind us, we could focus on the real problem. How can the specialty industry promote sustainable prices for commodity coffee?


If nearly 90% of the world's coffee is traded as a commodity, any problem affecting the market turns our bubble upside down.

>> Read Other Articles About Coffee Prices.


Trade Associations Must Partner with Consumer Organisations

Whether broken or simply distorted, the commodities market won't change. Not willingly. "We have to show private actors that this [a supply chain where farmers are profitable] can work," Christoph said.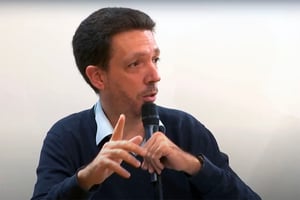 "But then we need the public authorities to have the courage to go to bigger companies and say that they have to do it [as in collaborating towards sustainability]. Because others have shown the way."

The specialty industry is this other who is showing the way. But we can't delegate action to an entity as vague as the "specialty industry".

Action has to spring from a real entity. In our case, the trade association with the most leverage is the Specialty Coffee Association.

According to Christoph, Le BASIC's studies have shown that working with consumer organisations (like Food Watch International and Ethical Consumer) is the best way to change unsustainable supply chains.

We, as an industry, have been preaching to the converted (this blog post is a great example of that, actually). We talk to our own bubble and don't reach out as far as we could.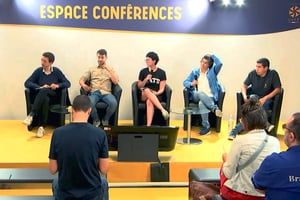 "As soon as a good part of consumers begin to identify that what they are offered is standardised and that there is a whole world of things to discover, of tastes… Most of the time they don't go back to what they were consuming before."

He goes on to say that "the role of the SCA" in educating consumers should reach commodity coffee drinkers too.

As the voice of the specialty sector, the SCA has the capability to liaise with private companies, public entities and consumer organisations.

Like the dairy industry did in France.

Now, this is a brilliant example of a collective solution.


The Dairy Supply Chain Changed in France. It Started With a Crisis

"Milk for French consumers is totally a commodity. You take a pack of liquid milk and you don't care. It's just liquid milk," said Christoph.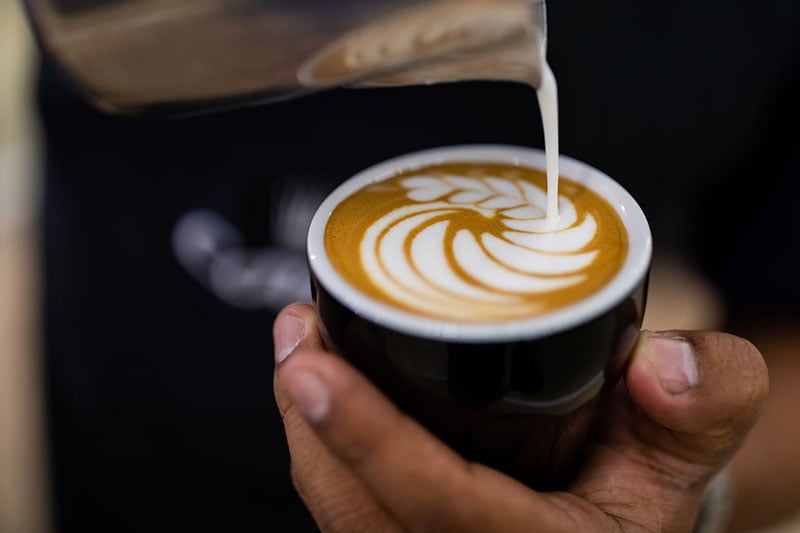 Milk has less scope for flavour diversity than coffee. Yet, the industry has gone further to secure fair prices for dairy producers (Photo: Pauline Photographe for PCS)
---

In 2019, Le Basic published a study called "Producers' Remuneration and Agro-Ecological Transition: What Contributions from Fairtrade Origin France?".

The study describes the commercial partnerships developed by a couple of dairy cooperatives around seven years ago.

Then, the dairy industry was in crisis because the government had abandoned any kind of regulation. Until that point, farmers had had quotes and price controls.

Completely disarmed, one producer organisation called SAS Biolait decided to "decommoditise" their milk by rebranding it as organic, "fairly traded" and traceable. Much the same as we see in coffee today.

But SAS Biolait managed to show supermarkets they were missing an opportunity to make more money because differentiated products sell at a premium.

What's more, they showed supermarkets that they were being stupid by destroying value because many consumers were willing to pay 10% more for better milk.

>> European Roasters Having an Impact on the Supply Chain.

How did they achieve such a feat?


The Solution: a 3-Part Contract Between Farmer, Distributor and Retailer

"The way they created this in France was by organising tripartite agreements," says Christoph.

That was the first time that the dynamic of the dairy supply changed from the old big retailer squeezing distributor and distributor squeezing producer.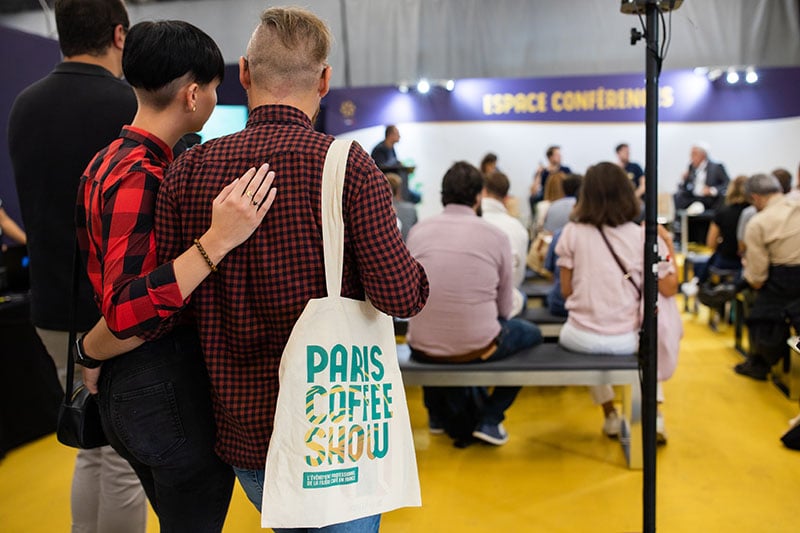 Can we show to big coffee brands that paying market prices is destroying value for them too? (Photo: Pauline Photographe for PCS)
---

"For the first time, there was an agreement with the three [actors] that stated that they abided by a 5-year agreement that [secured] a decent living for the three levels of the chain. And that went with a guarantee of volumes."

Tripartite agreements also covered production costs on each level of the supply chain by passing these costs forward.

"The relative control of the margins of each of the stakeholders, ensured in particular by the economic transparency of the sector, makes it possible to ensure a "fair" price and a better distribution of the costs," says the study.

>> Algrano's Approach to Coffee Price Transparency.

"Economic transparency seems to be essential to create a climate of trust between stakeholders, including consumers, and is a key element in the process of establishing a fair price."

The Dairy Trade Agreement Became the Law in France

According to Christoph, between 30% and 40% of today's dairy market in France is made of the equivalent of "specialty milk" ie. traceable, organic and transparent milk.

I find it very important to notice that what made milk special here wasn't different flavour profiles. It was extrinsic attributes like provenance and social sustainability.

If you read the new whitepaper "Towards a Definition of Specialty Coffee", you'll see this is exactly where we're going.

"This framework makes obvious the importance of traceability and transparency, since these kinds of programs make more extrinsic attributes a part of a product. An untraceable coffee must be evaluated on its intrinsic attributes alone; a transparently traceable coffee may have dozens of extrinsic attributes on top of the intrinsic ones, potentially making the coffee much more valuable in the marketplace." - Towards a Definition of Specialty Coffee
The Biolait case was such a success that the French government introduced tripartite contracts into food law. One of the objectives of the EGAlim law of December 2021 is to secure fairer prices for French farmers.

>> Go Deep: Understand the EGAlim Law in France.

The impact of the new law is still ongoing. It has been in effect only since the beginning of the year. But what if we were able to translate that to tropical commodities like coffee? The industry is international, so there is one more actor involved (the trader or importer).

But take a moment to imagine the possibilities…