Last week, the El Salvador virtual trip turned into a round table about empowering women in coffee. Karla Boza, producer from Finca San Antonio Amatepec, and Casey LaLonde, Head Roaster from Girls Who Grind Coffee in the UK, gave us a tour of their farm and roastery and talked about the coffees that unite them. In just one hour - and with insights from Sierra Burgess-Yeo of the female community group The Kore Directive - they discussed holistic definitions of quality, asymmetry of information between roasters and producers, the risk that farmers take on when they receive requests for experimental processing methods, and the growing consumer demand for coffee that 'does good'.
Here are the key takeaways from the tour every roaster should check out:
Quality is way more than what is in the cup

Quality is a contentious topic in our industry. Coffee is both scored on a 'objective' basis with cupping score, and described with flavour notes that can vary wildly between roasters for the same coffee. However, our speakers felt that there was much more to coffee than just cupping scores.
Unusually, Girls who Grind don't believe in blind cuppings. Instead, they actively seek out female producers with a story and every coffee they cup has a face. Casey says, "You hear a lot of roasters say that first and foremost, they care about cup quality (…) but we are only going to be able to do that when we can guarantee that every producer on the table has had equal access to everything required to make sure that their coffee is of a certain quality."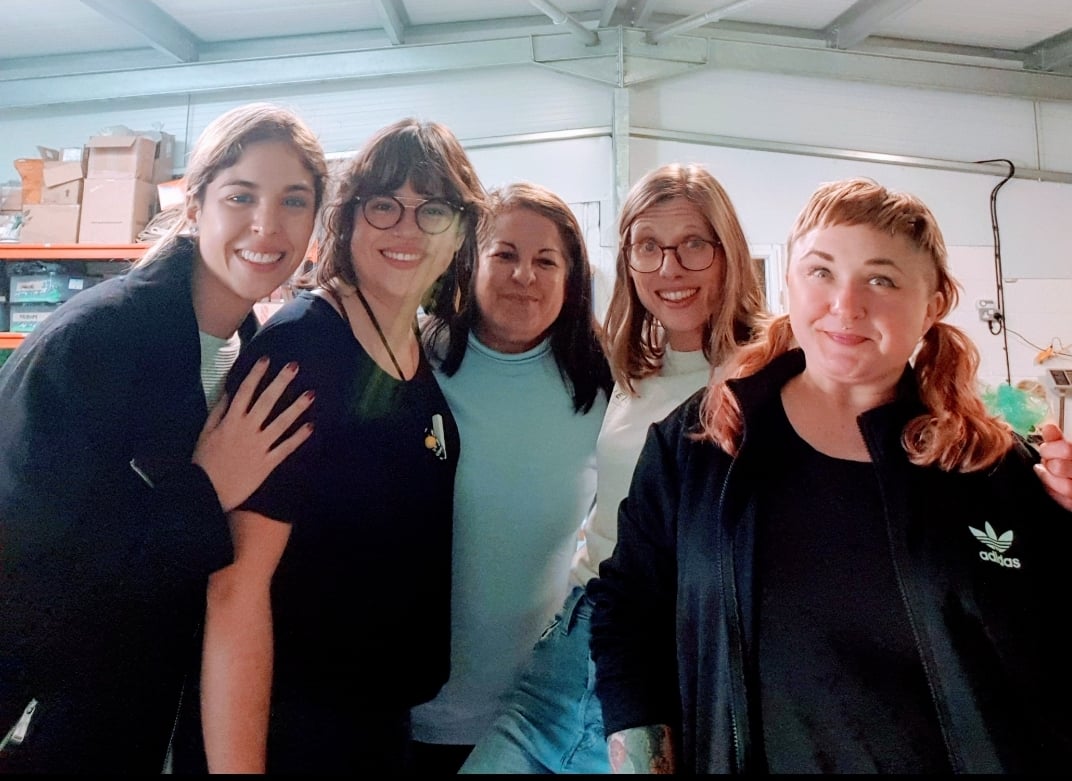 Karla visiting GWGC in the UK
"For us, quality is way more than what is in the cup," Casey stresses. The story behind a coffee and its producers is a core part of the Girls who Grind mission and branding. And as Sierra puts it: "There is a myth of meritocracy; you can't talk about fairness when gender equity is on the table".
At Algrano, we really believe in the power of roaster-grower connection; you can find more about all of the growers offering their coffee on the platform by visiting their profile. Many growers upload regular updates to their newsfeed, and you can message any grower directly on the platform.
The industry is shaped by asymmetry of information and power
The women on the panel also spoke about the asymmetry of power between consuming and producing countries for coffee.
Prompted by Sierra, Karla talked about when roasters request farmers, a lot of the times under-resourced, to produce experimental coffees. "Processing is very delicate. You work all year for your plants to grow as healthily as possible… as a farmer, we have one chance a year to make a profit and make a living." When a farmer switches to an experimental processing method, the "coffee might sell really well or we might mess it up and it might not sell that great or turn out completely undrinkable". When roasters make such requests of producers, "you are asking farmers to go into risky situations and are not necessarily sharing that risk with them". "It goes back into the power dynamics between consuming countries and producing countries". According to her, direct communication and long-standing relationships can empower producers to communicate this risk to roasters so they can both make decisions together and share the risk.
Finca San Antonio Amatepec, El Salvador
Pricing is another area where information and power have traditionally been stacked in the favour of roasters. When it comes to pricing, roasters want as much information as possible. But how much of this information goes back to producers?
Casey argued that if producers had access to all this information, and could understand the market a bit more, they'd have a better idea of how much their coffee is actually worth. Talking directly allows a better flow of information both ways.
This is something that Karla also observed as a producer. When she was transitioning the farm to specialty, she had no idea on how to price her coffee. When Karla first reached out to Casey she offered a really low price thinking that was all she could get. Casey remembers she was mortified. "Do you think that is a fair price?", she asked. Karla took that as if Casey was asking her to reduce the price further and it took her a while to understand Casey was actually offering to pay more...
Today a funny memory, this was a turning point for Karla, who had no idea on how to price her coffee back then. The farmer spoke about the confidence and learning that came from working with roasters, who could give her visibility into the other side of the coffee market. At Algrano, we believe that both roasters and growers should be empowered by direct trade.
Cup quality improves with direct trade and long term relationships
There are other benefits of direct trade. As many roasters will know, quality is something that tends to improve over the length of a relationship. Knowing that a relationship is long-lasting offers security to growers and incentivises them to make improvements.
Ongoing, direct communication can give growers insights into roaster needs they had not previously considered. Karla explained that "having those direct relationships gives us a better understanding of what roasters need and expect." In one instance, she found out that a roaster was no longer interested in natural coffees as it made it too difficult for him to clean his machine. "If I had not had that type of communication, I would never have known!"
With direct trade, the exchange of information goes both ways, and allows producers to communicate when there are unexpected obstacles to producing coffee of their usual standard. One year, when Karla struggled with insect damage, Casey was able to have a conversation with her and understand the issue and the strategies in place to avoid it. As Casey puts it, "when you have those direct relationships, quality will come out of it".
Consumers want coffee that tastes good AND does good
There is growing demand from consumers for coffee that does more than just taste good. As the specialty coffee industry evolves, consumers want to support businesses who "do good". "People want more than top-scoring lots," says Casey. And for Girls who Grind, the data reflects this; "our best sellers are not the best scoring coffees".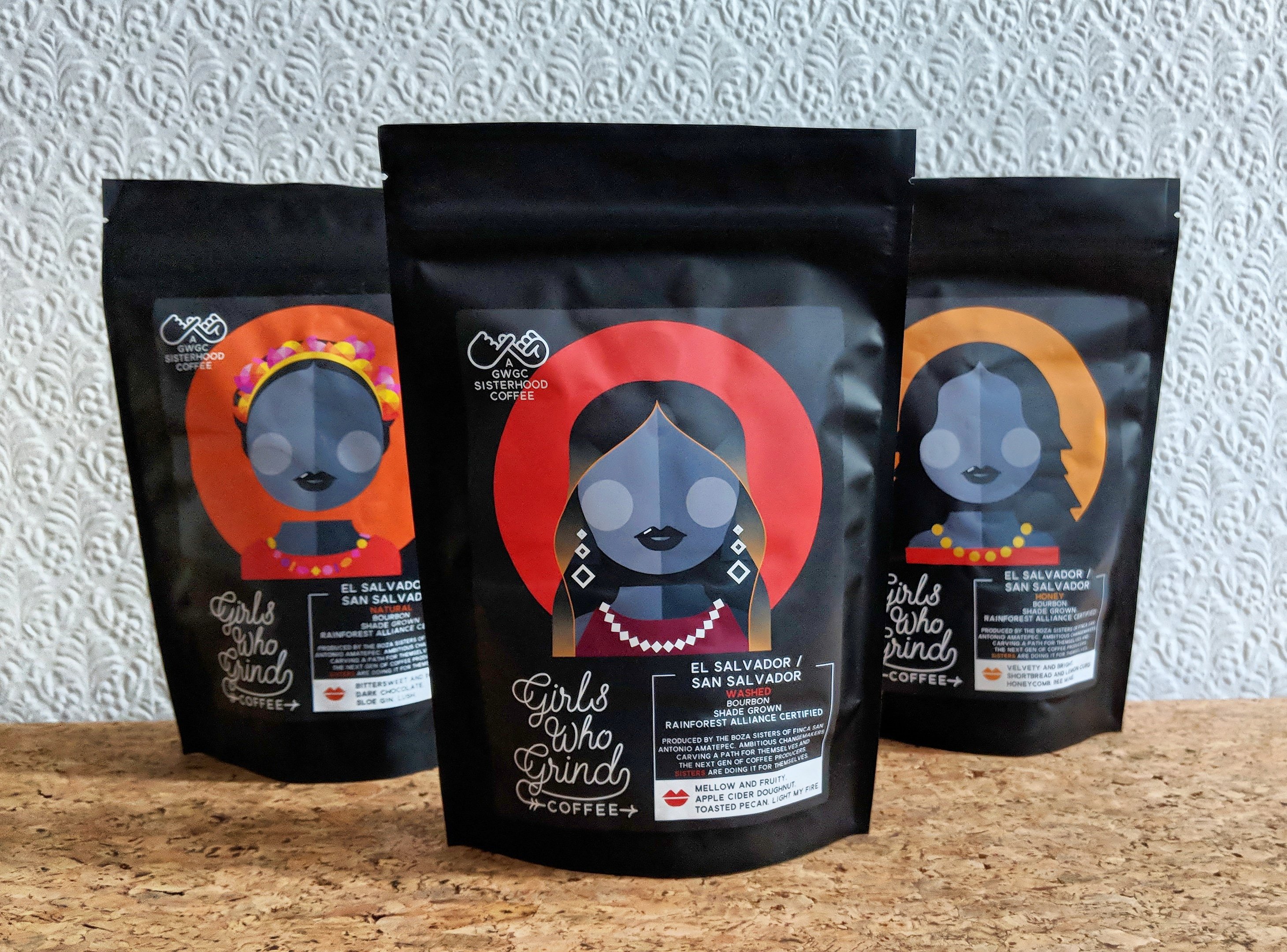 We finish with a few questions all roasters should be asking: what does quality mean to you? How does equity impact your coffee purchasing decisions? Do you visit the grower profile and start up a conversation before purchasing a coffee?
***
Watch the whole discussion and share your thoughts in the comments below.