An exporting company co-founded by an award-winning barista that developed its own fermentation. A family farm 100% powered by full-time staff. A cooperative making men give coffee trees to their wives. These are some of the many specialty coffee producers onboarded by Algrano in the last few months.

Some of these producers have never done direct trade and are selling coffee beans online for the first time. Others are preparing to ship fresh samples as the harvest progresses. Our Zurich office is filling up with a fun range of different types of Arabica coffees (and some Robusta too). We are happy to see more coffee growers that want to demonstrate their potential!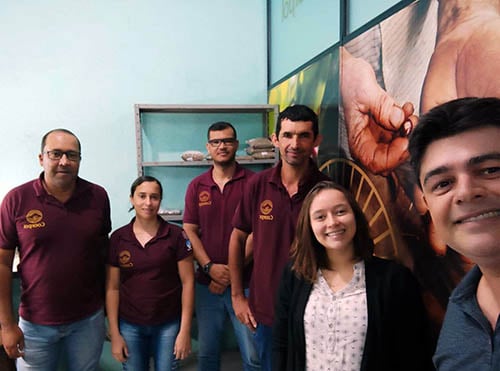 A selfie with Coorpol in Manhuaçu Brazil. Luciano (right) and Vanessa with the cooperative's team (Photo: Algrano)


Today, we'll share the stories of two of this new batch of producers. You'll be able to read other interviews in a series of blog posts in the coming months, with the links to order samples and get in touch. Watch this space!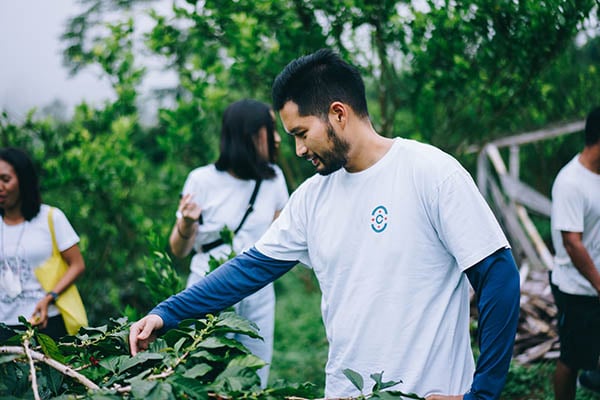 Mikael Jasin, above, is the Indonesian Barista Champion 2019 & 2021 (Photo: Catur Coffee Company)

An awarded barista who created yeasts for coffee fermentation

Mikael Jasin won Indonesia's Barista Championship in 2019 and 2021. To do that, he spent time experimenting with coffee fermentation. A few years back, he did a course on anaerobic processing with Jamison Savage, famous for producing some of the best coffees in Panama, and he wanted to do the same in Indonesia.

In 2019, Mikael went travelling around the archipelago to find his next competition coffee. Kenny Ang, a trader, asked if he could tag along. "I could be your driver," he suggested.

The two spent a month together, processed 6 tonnes of coffee beans and became friends. And from that friendship, they decided to co-found Catur Coffee Company, a sister project of Mikael's training and consulting business So So Good Coffee Company.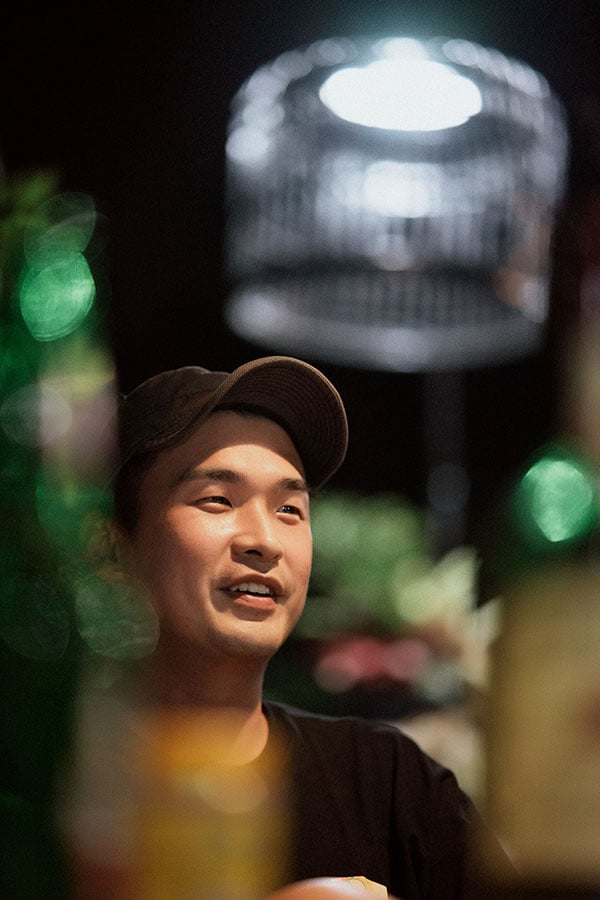 Kenny, the co-founder of Catur (Photo: Catur Coffee Company)

"Catur means four in Sanskrit," Kenny explains. "It's a reference to the four main different taste profiles in our collection." The duo worked with microbiologists to develop their own yeasts and bacteria and created unique protocols for coffee fermentation. They have developed a Farmer Handbook to help processors achieve their key profiles: Bumi, Kamala, Pucuk and Senja.

Catur's Fermentation Collection:
Bumi is the more traditional method and has notes of chocolate, warm spices, and sweetness that people associate with Indonesian coffee. "We tried to improve the taste profile to be even better, with a clearer and cleaner character. Bumi uses an aerobic fermentation process in an open-air tank, with the addition of yeast-based fermentation inoculants," they write in the handbook.
Kamala means Lotus Flower. "This flavour profile is our interpretation of what an ideal Indonesian coffee should taste like, produced using experimental but controlled post-harvest processing techniques." This collection is marked by flavours of fruits, fermented drinks like wine and liquor, and cocoa "that is rarely found in Indonesian coffees". "We achieve these results through the process of anaerobic fermentation, yeast and bacterial fermentation, pushing the fermentation to the top of the curve and then drying the cherries whole."
Pucuk "reflects the tip of a leaf or the apex of the plant". This mid-range specialty profile is characterised by elegance and softness, "like a tea with a fruity aroma of yellow and purple". "We were able to achieve this with the help of anaerobic fermentation, yeast and bacteria-based inoculants, and slowly drying it with the whole mucilage."
The name Senja comes from the colours of sunset, yellow and orange. "This flavour profile is characterized by a combination of a deeper and more complex spirit with a fruity sweetness and a round body. Like the other profiles, the process consists of a combination of fermentation techniques followed by drying after the cherry skin is peeled.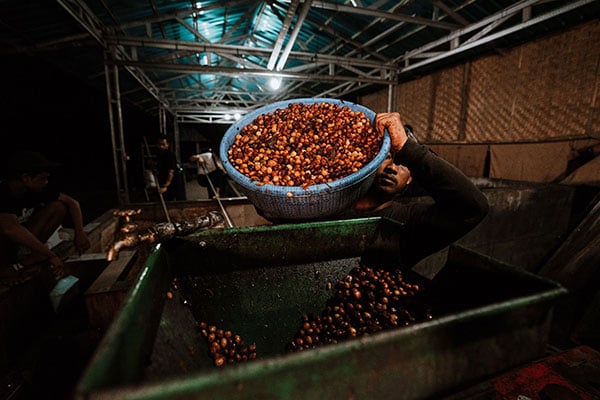 The company developed four main fermentation protocols (Photo: Catur Coffee Company)


Catur has a close relationship with Bright Java and was introduced to Algrano by Troy Kiper. To produce experimental coffee beans sustainably, Kenny explains that "we commit to whatever volume we are going to do before the harvest starts and try to agree on the pricing". The farmers have security about the purchase six months before the season.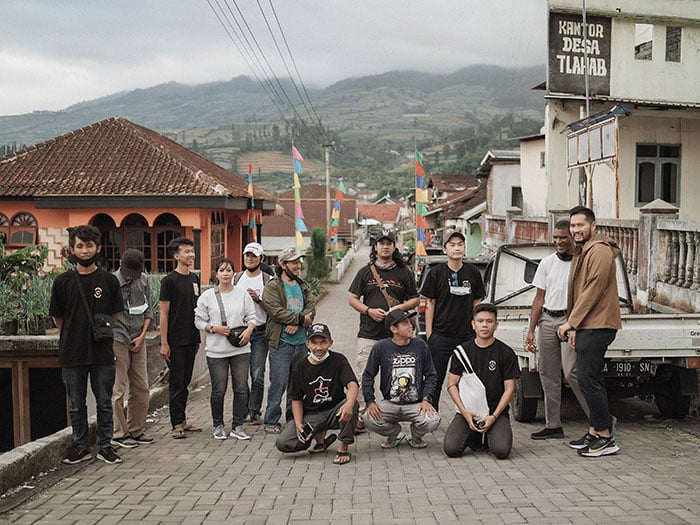 Catur's team with Troy Kiper (second from the right) in Indonesia (Photo: Catur Coffee Company)

Giving visibility to talented coffee producers

Processors are sometimes sceptical about experimental methods but "in the second year working together, they know the results and see more people start going to them," Kenny says.

Catur's goal is to work with as many processors as possible to improve their quality and consistency, helping them get the exposure they need to do direct trade.

"There are thousands of unknown processors in Indonesia and they don't have a platform to showcase what they do. A lot of people have talent but they are being blocked or hidden. That's where we come in, to get them exposed to the world."

Indonesia's season is ongoing but you can already order type samples from Catur below. We have three Kamala lots with spot-on profiles combining tropical fruits, lactic acidity, and floral and cacao notes.
Small family farms fighting the good fight in Brazil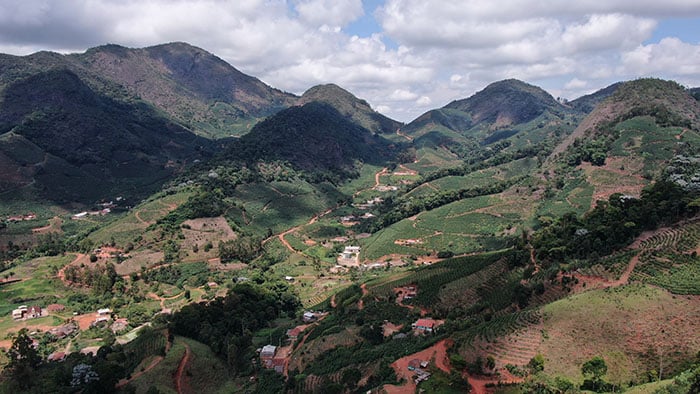 Matas de Minas region in the East of Minas Gerais (Photo: Coorpol)


The town of Manhuaçu is a centre for coffee trade in Minas Gerais, Brazil, second only to Varginha. It is one of the 63 coffee-growing municipalities in the region known as Matas de Minas.

This mountainous area is a portion of the Brazilian Atlantic Forest in the Doce (Sweet) River basin, bordering the state of Espírito Santo (Holy Spirit). It is also home to Coorpol, the Regional Cooperative for Industry and Trade of Agricultural Products of the People Who Fight.

Coorpol's 141 farmers are neighbours of well-known organic producers Fazendas Klem and Fazendas Dutra, both located a short drive away from Manhuaçu.

Like them, the cooperative is promoting organic farming and expanding the number of members that can grow coffee beans without fertilisers. But unlike the hundreds of hectares farmed by the former two, Coorpol's associates are all family farms with five hectares on average.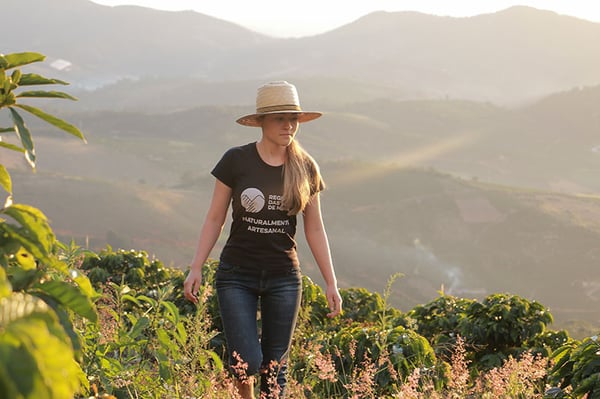 Smallholders in the region couldn't find a market for organic coffees in the past (Photo: Coorpol)


Sustainable agriculture vs mining companies

The cooperative is headed by Flânio Alves da Silva. A small coffee producer himself, Flânio is also deeply involved in the struggle against mining companies, that extract bauxite in the region to produce aluminium and pose a risk to water sources.

In the past, the farmer worked as the Municipal Secretary of Agriculture and Environmental Affairs, defending Manhuaçu against mining activities and promoting sustainable agriculture. Now, direct trade is the next milestone.

Coorpol discovered Algrano thanks to Luciano Oliveira, CEO of OrigeNOW Agro Solutions, a Brazilian consultancy that assists farmers and organisations with a focus on the specialty and organic segments.

Luciano, who is also behind the success of Fazendas Klem and Fazendas Dutra, explains that there was a big movement towards organic farming around 20 years ago. "It wasn't successful because they couldn't find a market for the coffee at the time. Many producers fell in disbelief."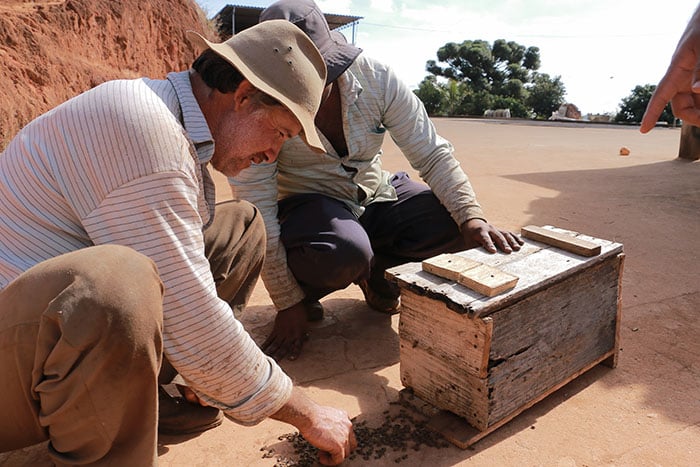 The cooperative has projects to support women's coffee and the sale of honey, fruits and vegetables (Photo: Coorpol)


The struggle for organic production

After the failure with organic, small farmer groups like Coorpol were drawn to Fairtrade as a way to get a better price. "They sold a lot of coffee around 2010 when there was a really high demand for Fairtrade," says Luciano.

Ironically, Fairtrade buyers soon started asking for Fairtrade Organic and Coorpol was left without a market once more. "The biggest demand became for FTO, so they couldn't trade."

Now that other farms in Matas de Minas have proven that organic coffee beans have a market, Luciano is slowly helping Coorpol attract new farmers and convert others.

"Mineiros are very suspicious people. When I started giving talks about organic here I took such a beating! They would speak openly against it, backed by chemical companies who say organic farming doesn't yield. But then, when I talk about Klem and Dutra… Then they listen."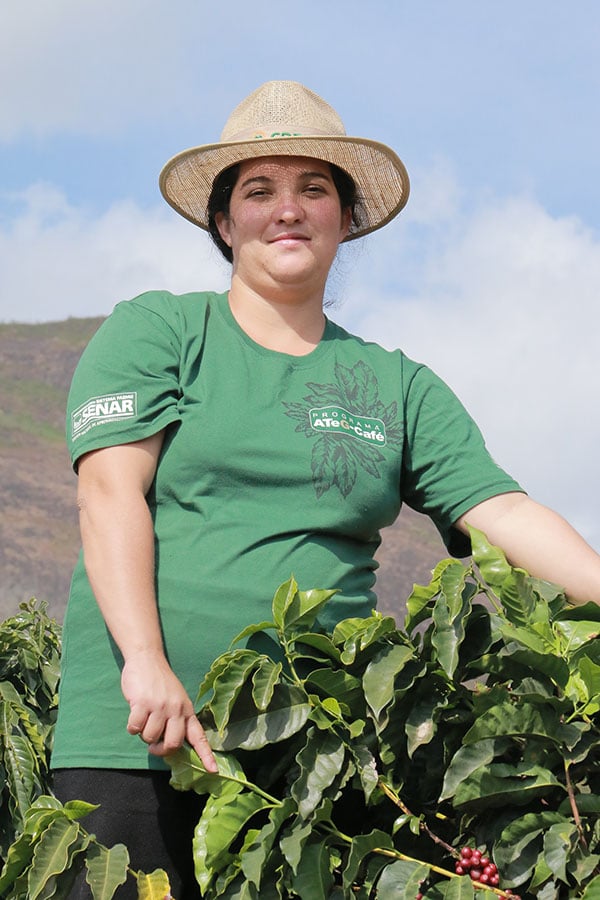 Coorpol is Faitrade and Organic certified, with a small but dedicated group of organic farmers (Photo: Coorpol)


Now that Coorpol has a steady and consistent supply of both Fairtrade and organic coffee, the cooperative wants to start exporting directly to European roasters that value organic family farming.

"Coorpol is not like one of these big cooperatives who are more like buyers and exporters than a group of producers," Luciano starts. "They are the real deal, a true cooperative led by small farmers with a connection to the countryside. And Flânio is very well respected 'round here because of his history with family farming. They have this truth."

The harvest is delayed in Brazil but Coorpol samples are been shipped to Zurich and will be available soon. The link below will take you to their offer page, where you can save Coorpol on your search list and receive an e-mail the moment samples are available to order.