Bright Java Coffee is the first supplier of high-end Indonesian coffee on Algrano. The man behind the operation is Troy Kiper, an American with a long journey into coffee that started in Afghanistan. This is his story.



Bright Java Coffee is a small exporting company based in the town of Salatiga, Central Java, in the Indonesian archipelago. It was founded in 2017 by Troy Kiper, a retired US Marine, with local Pak Aswan Winarto. Salatiga is four hours away by plane to Medan, North Sumatra, the main harbour city in the country. Most coffee buyers visit Medan, where the big exporters are, but few bother going all the way to Salatiga. So how did a former American soldier turned coffee aficionado end up there?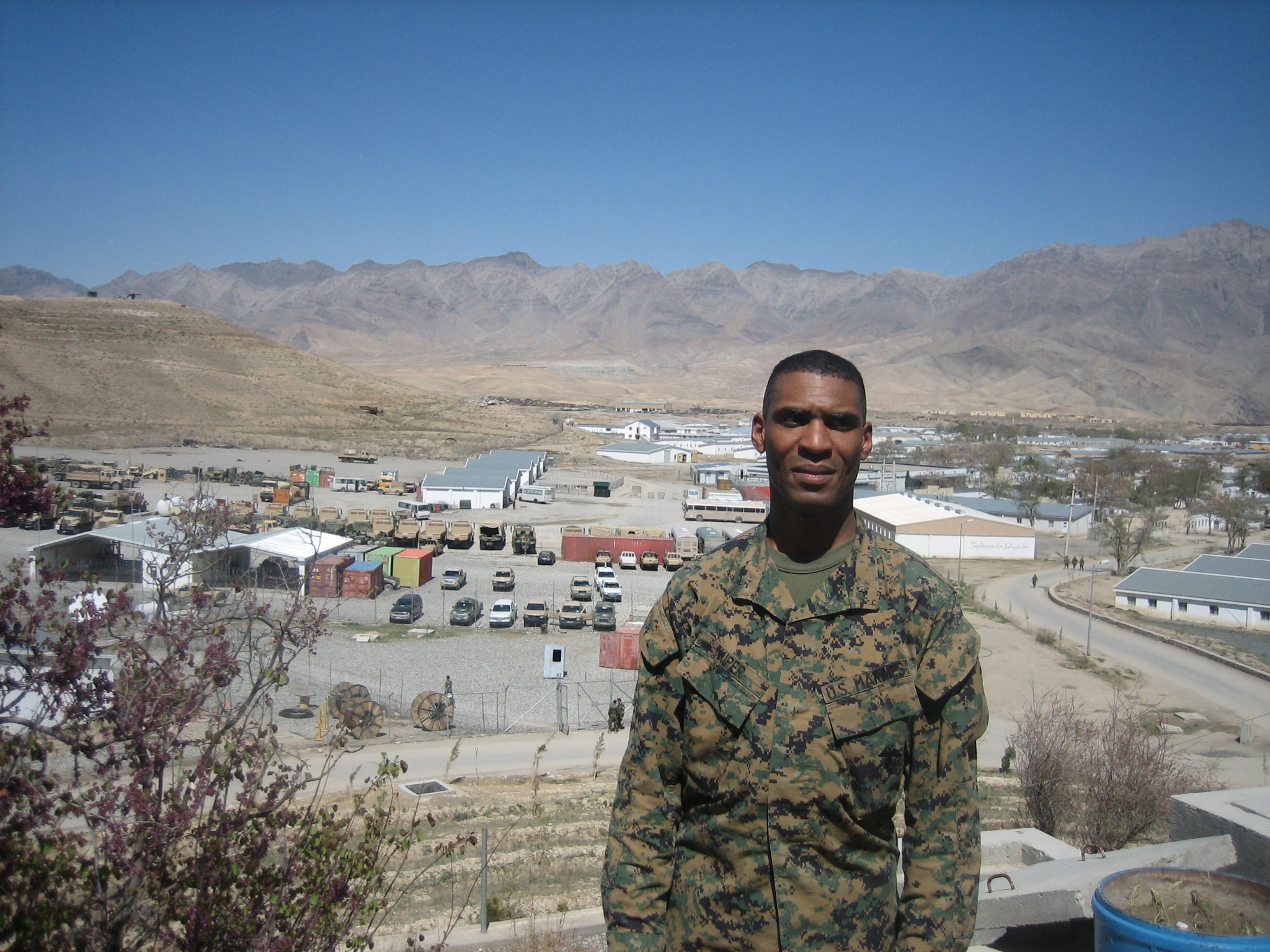 During his posting Afghanistan in 2008 (Photo: Troy Kiper's personal archive)
---

It all started in Afghanistan…
Troy joined the military at a young age and was posted to a number of different places. In 2008, he was sent to Afghanistan. That is where his journey in coffee began. Back then, Troy was serving as an advisor to an Afghan logistics Colonel. He shared a room with other soldiers that was exactly the same as all other rooms except for two things: they had a coffee grinder and a big brewing machine.
As it happens, many Afghans and Americans back home would bring coffee to soldiers as a way of showing appreciation for the troops. "We always got the coffees because we had the equipment," Troy remembers. Morning brew by morning brew he developed a passion for coffee. Back in America, a former coworker sent him a link to Sweet Marias: "'Can you believe there are people that roast their own coffee?' this guy said. I went online, read all the content and ordered a popcorn popper to start roasting."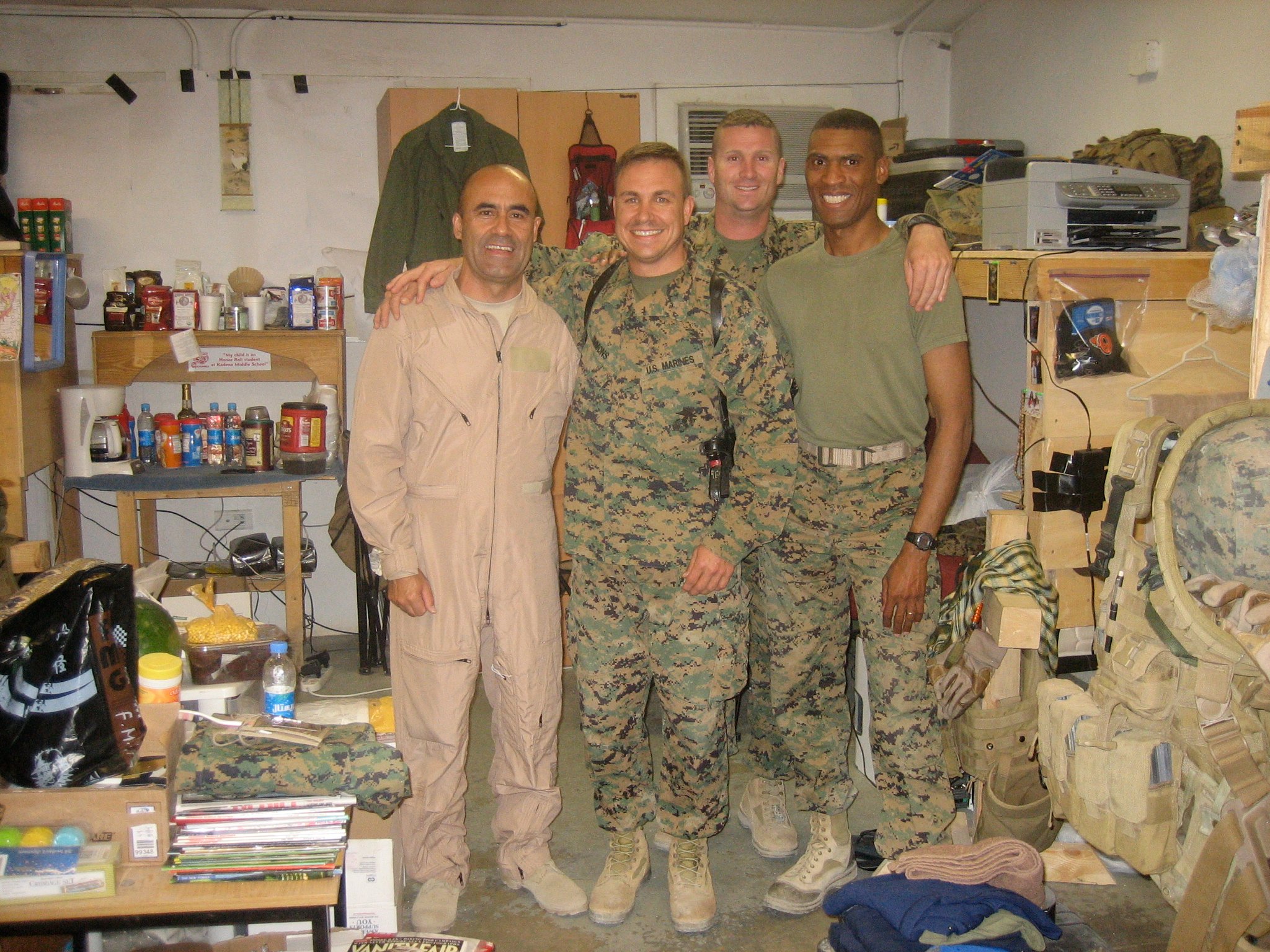 With his colleagues where the passion for coffee first started (Photo: Troy Kiper's personal archive)
---

Soldier turned home roaster turned exporter
Troy had another two postings after Afghanistan and then retired. Whilst most of his former colleagues started taking up jobs in the government and even the Pentagon, Troy took a sabbatical with his family, bought a caravan and travelled around America, ending up in an organic dairy farm. "At that point, I knew I wanted to do something involving farming, social development, and outside of the United States," he remembers. So, in 2013, he and his family packed their bags and went to Thailand.
The first thing Troy did was to take a class on "tropical agricultural development and business towards social upliftment". On a whim, he moved with his wife Renda and five kids to Indonesia. He had in mind to work with an NGO or something like that. "In talking with local businesses I met many coffee farmers and exporters. Coming from where I come from and having been a home roaster for eight years at that time they would look at me and say 'Hey! You are an American... You can help me export coffee to America!'" And that was that.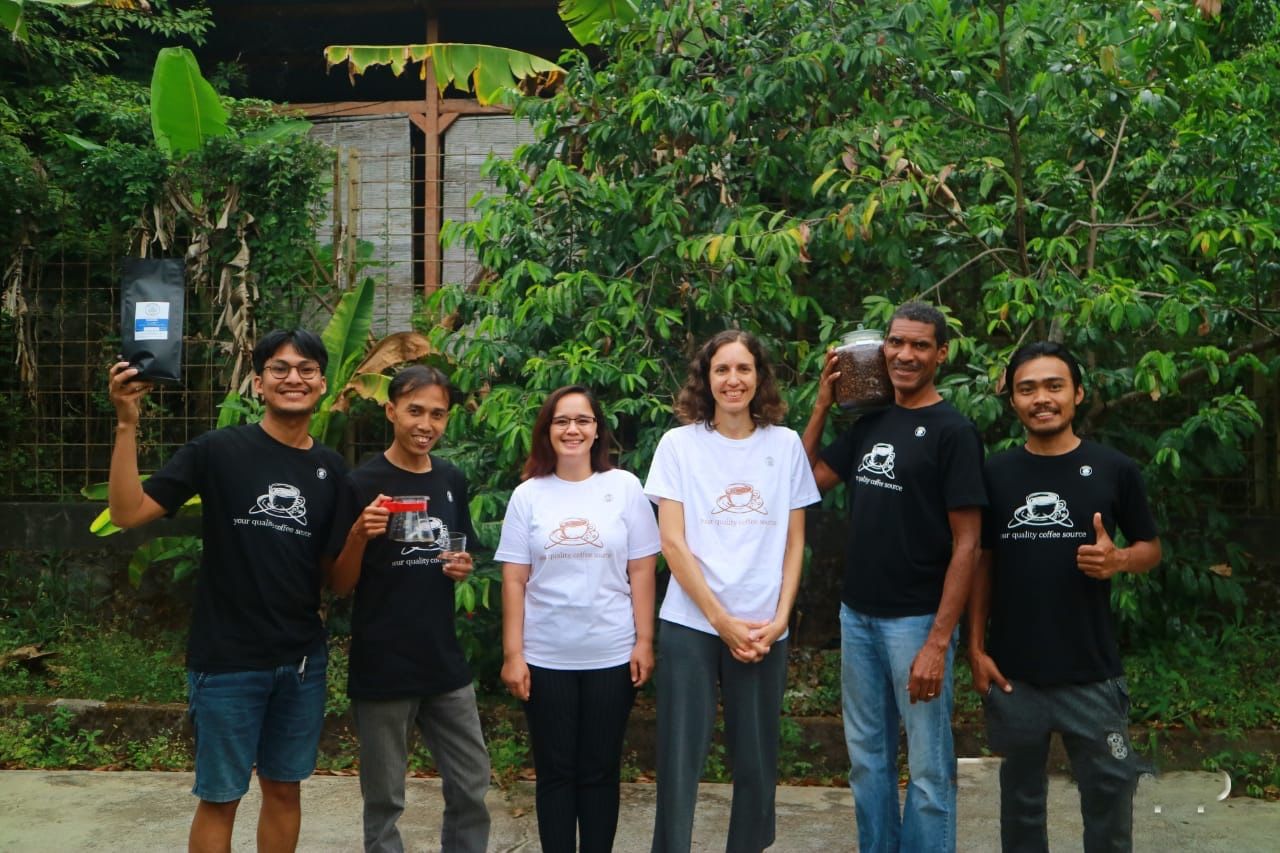 With part of the Bright Java team. The company is made of Americans, Indonesians, and Hong Kong Chinese members (photo: Bright Java)
---

Finding the right partnerships
He didn't create Bright Java straight away. First, he took language classes and dug deeper into the local coffee market with his friend Aswan. Both of them wanted to set a new exporting model that was viable and served the interest of small farmers, who grow 95% of Indonesian beans but don't benefit much from it. In 2017, after visiting many farmer groups and finding forward-thinking coops with young leadership, Troy founded Bright Java.
As most farmers tend to process their coffee up to wet parchment, a process that produces a quality known as wet-hulled, Bright Java strives to buy parchment or cherry and to invest in coops' infrastructure to improve their post-harvest. Last year, they opened their own dry-mill to have more control over sorting and final quality. Now they are offering coffee on Algrano for the first time: "We wouldn't be able to get this level of exposure to roasters alone. Many samples went out. I'm impressed!"