Think of a roller coaster. Loops, corkscrews, turns... The history of coffee production in Tanzania, especially in recent years, is just like that. The maneuvers are disruptive policies, causing uncertainty and making buyers leave the country. The fact that farmers can take beatings like that and continue to work is admirable. Not only that, they are experimenting with new processing methods European roasters go crazy about. How can someone think about carbonic maceration when the government says that you can't sell coffee like you used to?
New regulations and trade breakdown
Neel Vohora, owner of Edelweiss Coffee Estate and Finagro Plantations, and Vera Stücker of Ngila Coffee Estate are somehow finding time to plant Geisha despite swimming in troubled waters. In January 2018, the Tanzanian government banned all direct export licenses, revoked trading licenses, forbade private investors to provide extension services and credit. It also announced that all small farmers would have to group as Agricultural Marketing Cooperative Societies (AMCOS) and sell their coffee via the auction system.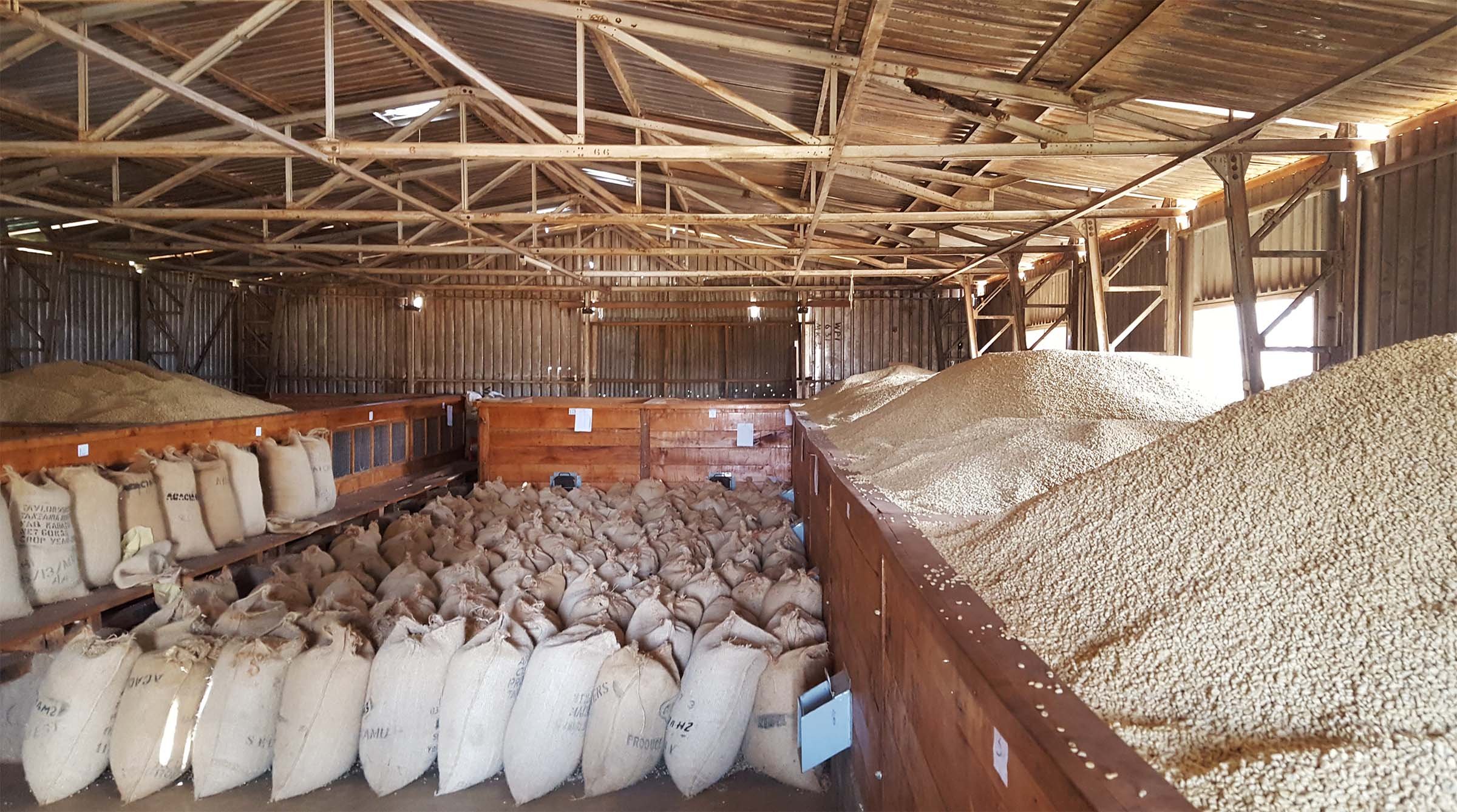 For decades, the majority of Tanzanian coffee was sold at auction during the harvest season. Every Thursday, sellers, and buyers would go to the town of Moshi, in the Northeast of the country. All farmers, from the larger estates in the North to the smallholder cooperatives in the South, could bypass the auction and sell directly to an exporter if they held a direct exporting license. The argument for the 2018 ban was to keep farmers directly involved in the sale process for longer and to minimize the influence of private companies. But it backfired.
Staying up after the beating
Smallholders were forced to quickly form AMCOS and start processing coffee themselves, in some cases without the available infrastructure to do so. Estates with more resources such as Edelweiss, Finagro, and Ngila adopted a known strategy in the country: they would buy their coffees in the auction, ensuring traceability and keeping their direct relationships. Smallholders or cooperatives, however, didn't have enough money to front. Even if they tried, another buyer could just make a higher bid. The uncertainty ended up breaking long partnerships.
As a result, private exporters and roasters who would regularly buy thousands of pulled their operations out of the country completely. The financial support farmers were getting, like low-interest loans and deals on inputs, was gone. Meanwhile, the C-price plummeted at the New York Coffee Exchange (NYCE), dragging farmers into debt and out of business all over the global South. Could the timing have been any worse?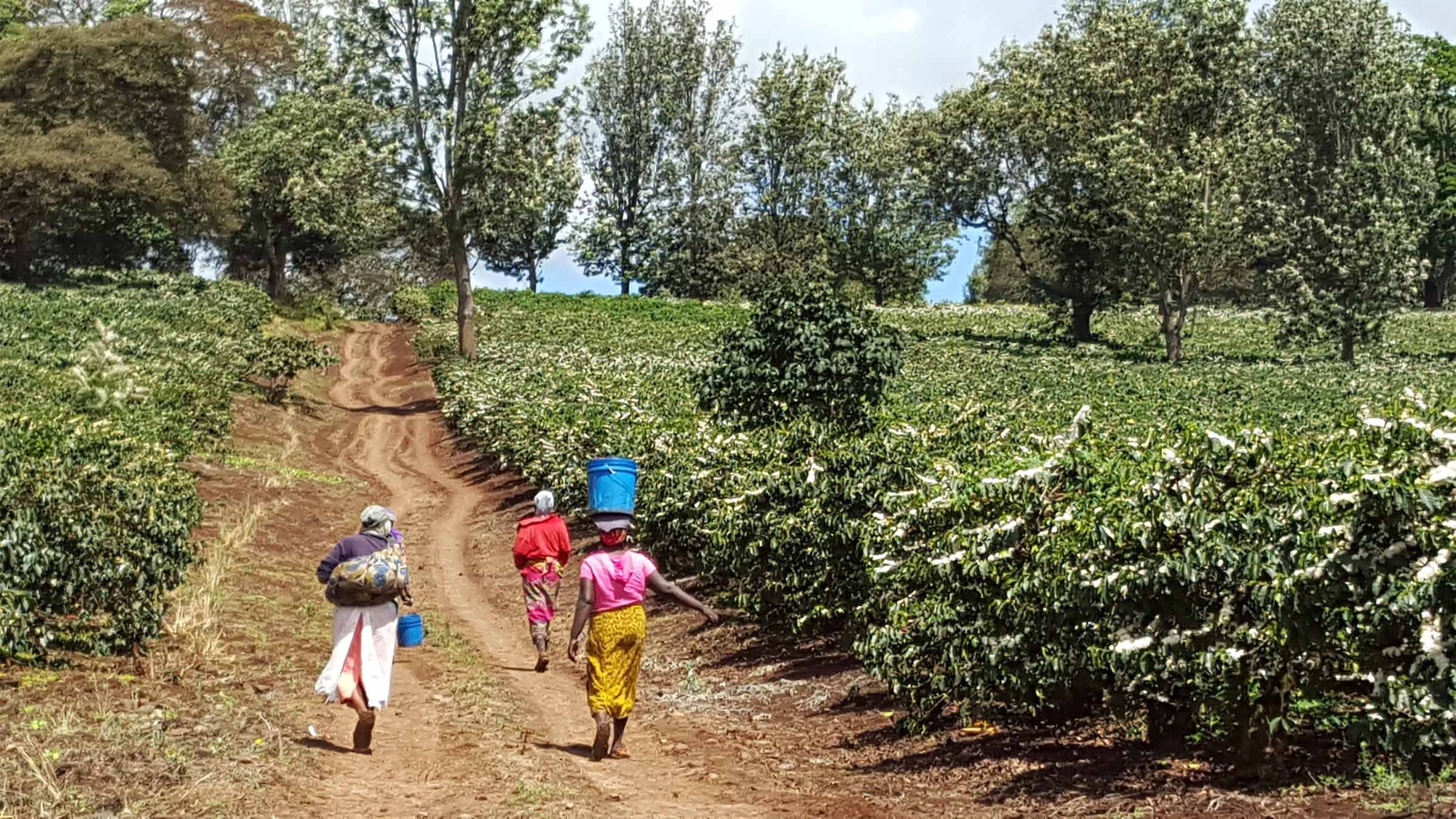 After one year of instability, the government decided to relax the bans in January 2019, but by that point, the consensus is that years of hard work have been lost. Private companies won't dare coming back knowing the ban hasn't been completely revoked either. Like Rocky Balboa, the estates in the North managed to stay up after the beating, as did some farmer groups in the South. Nine months down the line things are improving again and the new harvest is being prepared to ship. It shows as Erika Koss wrote in her article for SCA's 25 Magazine, that coffee communities are indeed "among the world's most resilient people".
A good day's work for a good day's pay
Now, the estates are focusing their energy on new processing methods, projects with other farmers and looking after their staff, a responsibility they embraced even further due to the country's situation. Edelweiss and Finagro employ roughly 200 permanent workers and Ngila, 60. "We check the conditions of the working environment every year and target areas that need to improve. We are constantly investing in housing, water supplies, health and safety and increasing salaries well above the minimum standards set by the government," Neel explains.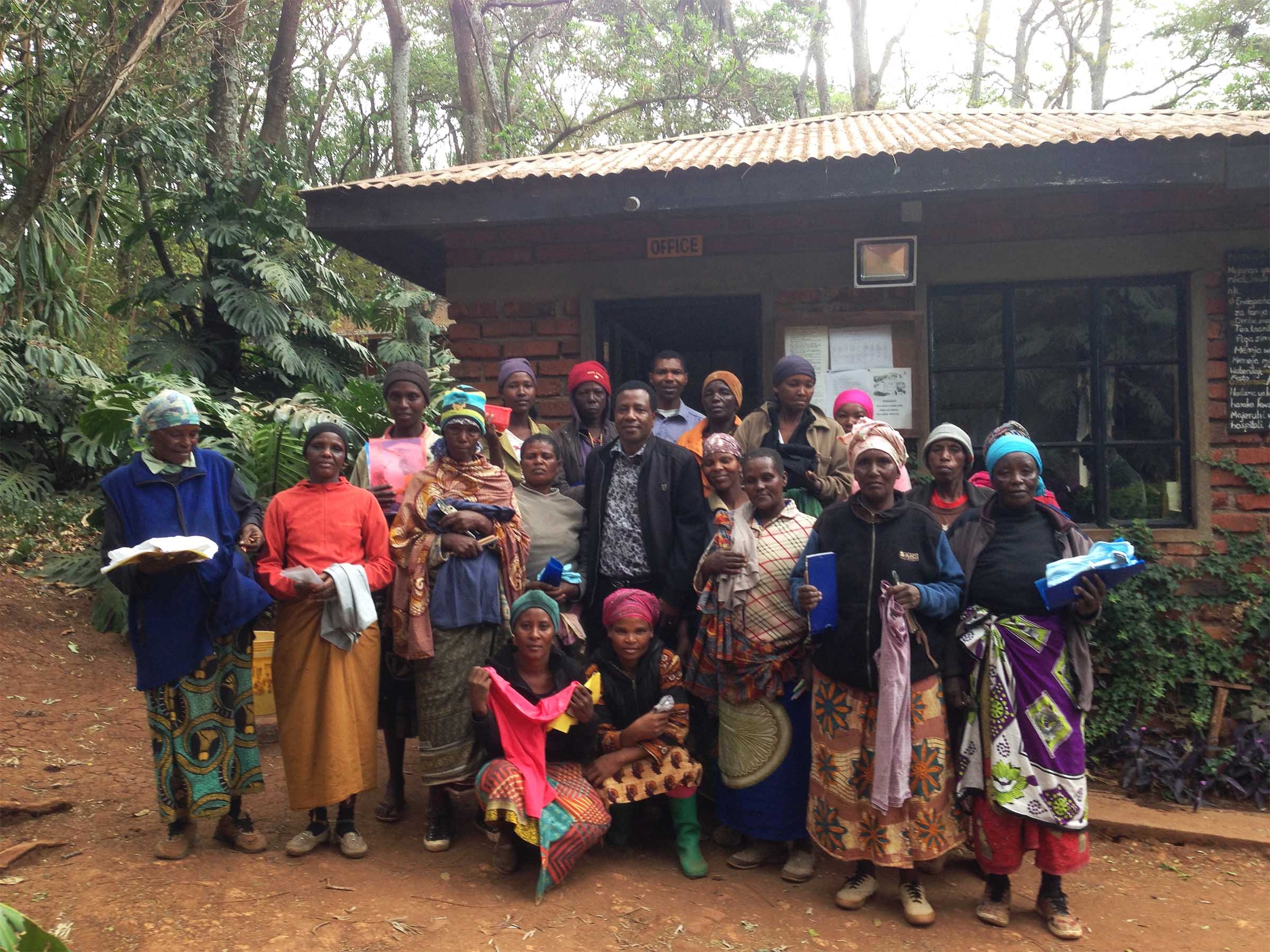 Born in Kenya and farm manager for 14 years, Neel feels disheartened by the knock-backs faced by smallholders and the workforce in the country and sets himself to "give people consistent employment and to treat them humanely.'' One of Edelweiss's social projects is to teach a trade to young people to help them find jobs. "One must bear in mind that Tanzania went through huge social development problems. There wasn't much work outside the agricultural area and many found gainful employment at the farm," says Neel. "Now we are noticing younger people with skills and ethics and we try to absorb as many as which show natural initiative to understand coffee. We want to have the best staff and make sure we put the best-skilled people in supervisory roles."
Engaging with coffee beyond offer lists
Vera is working on a project with two smallholders that live near Ngila. "In our area, there are no cooperatives and I have a good relationship with the agricultural office, so I could offer help. If we don't do anything now, there might not be any smallholders here in the future," she warns. "For these two growers, coffee is not their main business. Their yield is low and the price they get is little. We want to improve their processing, start turning the coffee regularly when drying, etc. Before climate change, they didn't have to worry about leaf rust and CBD (Coffee Berry Disease), but this is changing..."
When asked what her biggest challenge is at the moment, Vera simply says "getting enough money to pay the workers". Sorting in Ngila is labour intensive and happens at several stages of processing to ensure the green is clean. The cost of that is high and Vera is not only committed to her staff but also concerned about the country. "People can't continue working as they did 50 years ago. The population is rising: we had 7 million people in the 1960s and now we have more than 50 million people with big families living in small plots that can no longer feed everyone." Vera pays her permanent staff a minimum of 200 euros a month as salary, more than twice the average minimum wage in the country, and offers training to the farm's employees.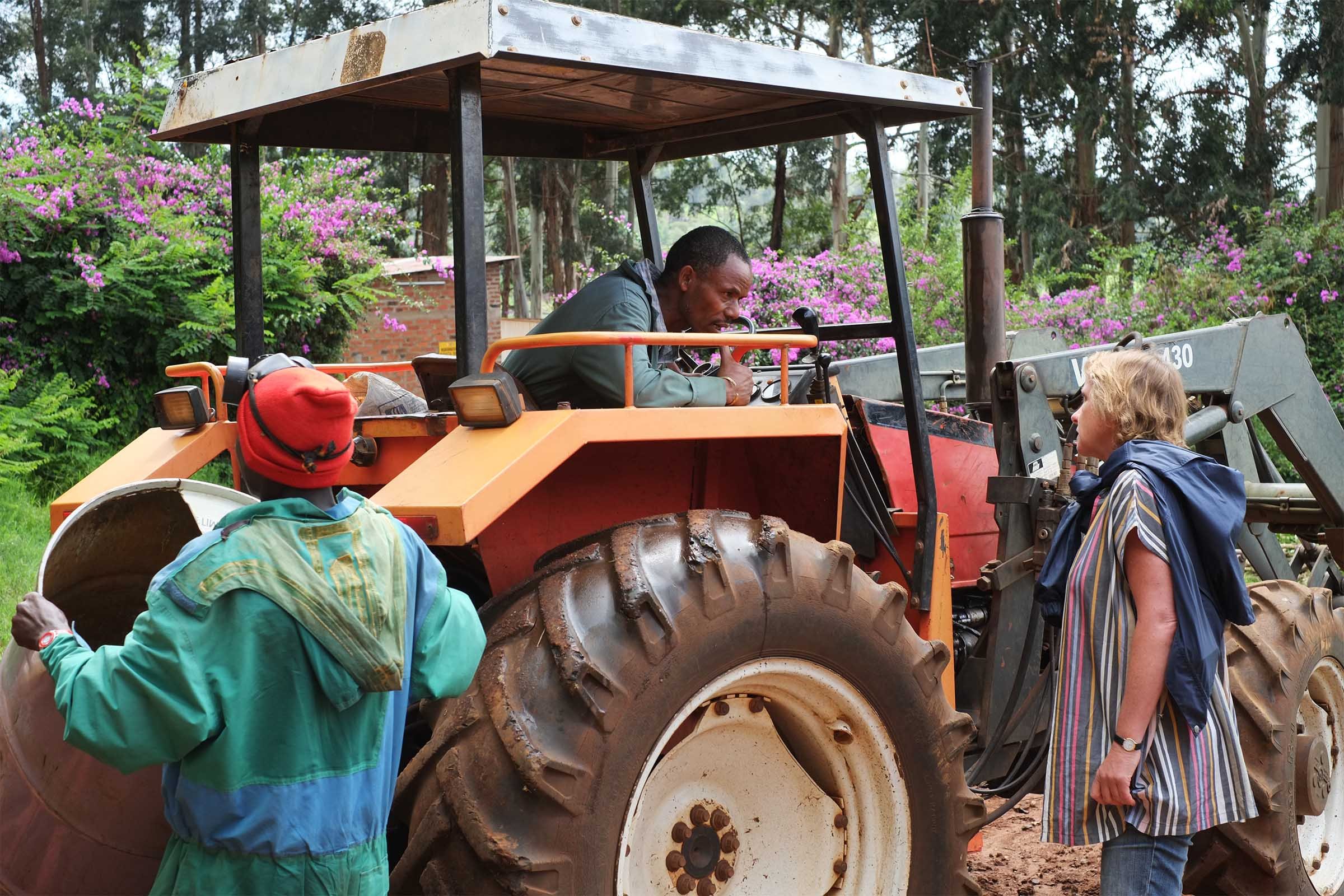 Despite all discussions about the coffee price crisis, Neel and Vera agree that the European market is one of the most price-sensitive. That's why they normally sell to Japan and the United States. With typical German straightforwardness, Vera says people need to engage with farmers (instead of only engaging with offer lists): "Roasters need to realize the amount of work done to produce specialty coffee. People need to live from it. We need to improve the environment to make sure it's sustainable…" Both her and Neel are ready. They welcome those who are excited to jump on Tanzania's roller coaster.