A political scientist with a drive for social impact, Sara is the founder and CEO of Vuna Coffee Consulting. With more than 15 years of experience in the industry, she is now one of the brains behind Algrano, helping to shape the future of direct trade.


---

A brief conversation with Sara Morrocchi or a quick read of her interviews for Barista Magazine (here and here) are enough to understand why we're so happy to welcome her to Algrano's board of directors. Born in Italy, she studied Philosophy and Politics with a focus on Modern Political Thought in the UK, followed by a Master's in Peacekeeping Management, dedicating herself to emergency and conflict resolution in developing countries.

In her 20s, Sara worked with a grassroots organisation and an NGO in Nairobi, Kenya. Later, she coordinated the construction of washing stations and a quality lab in Tanzania, working as a Project Manager for Sustainable Harvest, where she became the Global Supply Chain Director. In 2015, she founded Vuna Origin Consulting, a boutique coffee consulting company focused on supporting the development of producers and coffee organisations. Then, she launched Vuna Coffee School, a digital education platform, and co-founded Vuna Coffee Rituals, a start-up coffee RTD company. And that's a small summary.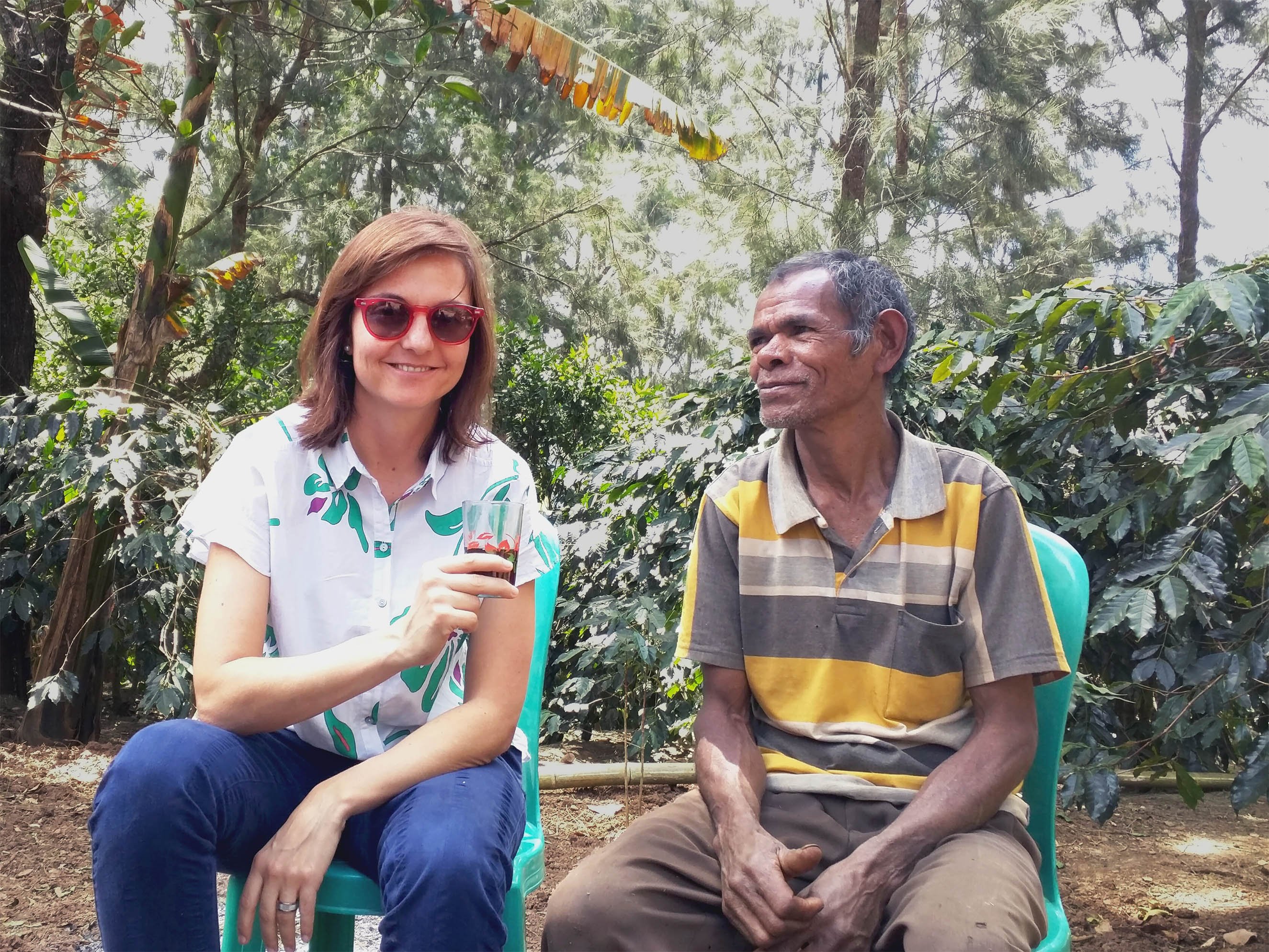 Working on Timor Leste's National Coffee Strategy with Coffee Quality Institute in 2018 (Photo: Sara Morrocchi)
---

A story of mutual admiration

In 2017, Sara met Algrano's CEO Raphael Studer at Roaster Camp, when they both took part in a panel discussion about green buying ethics. "She did not shy away from speaking up and confronting the audience over the consequences of their actions towards coffee growers," Raphael remembers. He became immediately interested in Sara's work. "I was impressed by how she dedicates herself to fostering independent and well-educated coffee producers. Her background, strong voice and vision make her the perfect person to represent the coffee industry on Algrano's board of directors. We are keen to work with her on the future of coffee trading," he raves.

Sara had been following Algrano as well. "I was intrigued by the business model, this idea of muting the middleman. A lot of importers wish to facilitate relationships, so the concept wasn't new but the implementation was the most honest approach to facilitating direct relationships," she says, adding that Algrano's attitude was innovative and yet pragmatic. "That was extremely compelling and very ambitious. Now everyone is on digital channels but 6 years ago it wasn't the case, so there was a trail-blazing component." When Raphael contacted her, "I felt I had to get involved".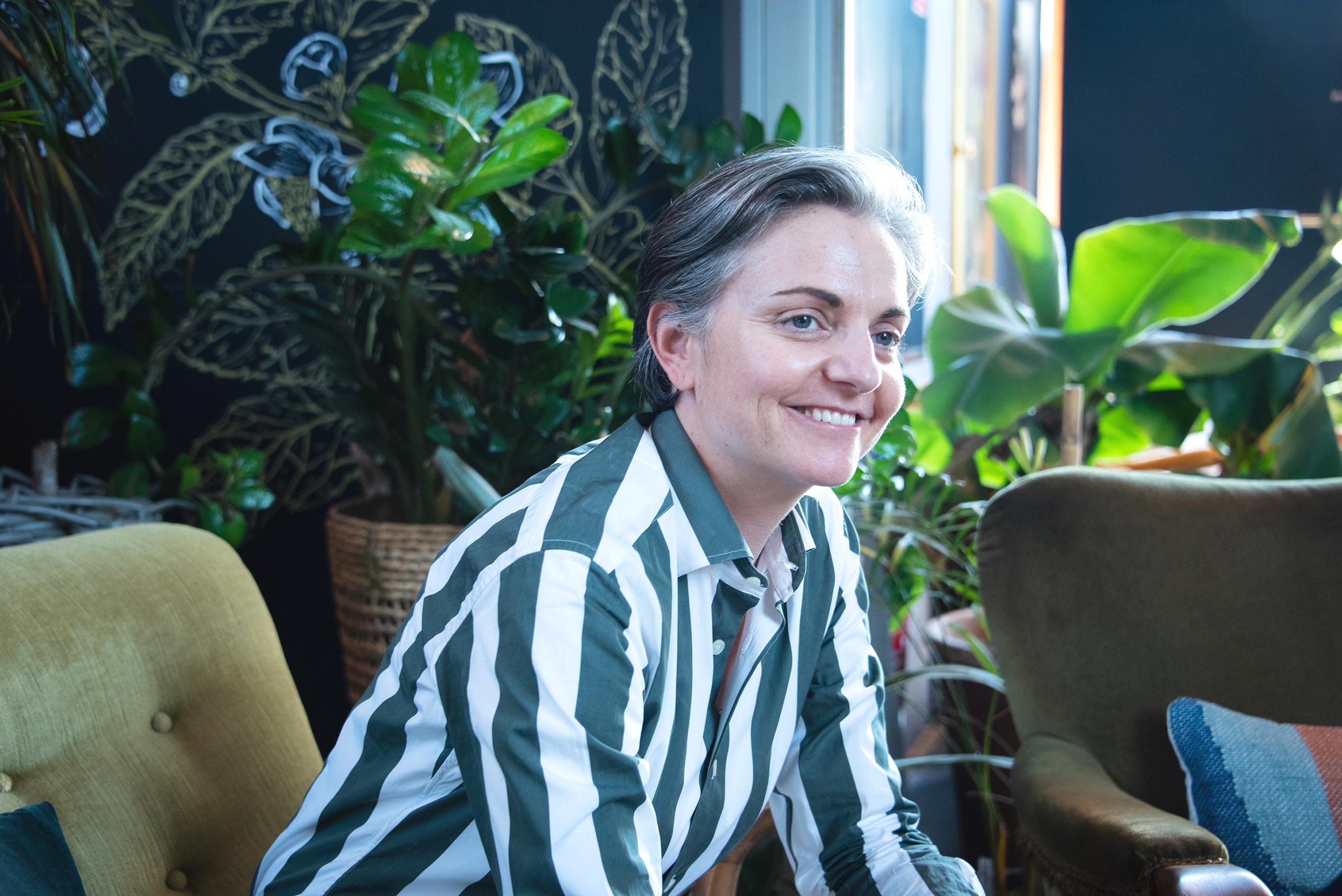 The most "exciting yet ambitious challenge" is to "incentivise producers to become sellers" (Photo: Maria Barikhina)
---

From grassroots to business: how she got here

The CEO of Vuna has a broad understanding of the coffee supply chain, built over more than 15 years of working in the industry. Her time in grassroots and NGOs showed her that communities struggling with poverty don't need charity but rather access to income-generating activities. Her time in social enterprises showed her the potential of coffee as a hero crop but also that business involves complicated social dynamics. "Even in business, there isn't necessarily a fair balance of power. We still have a hierarchical relationship between producers, roasters and intermediaries. Coffee can be an extracting industry that demands a lot from producers in terms of quality, assets, and information," Sara explains.

This vision of the supply chain has many cross-overs with Algrano's approach to coffee. We have been striving to change the power dynamics of the supply chain transaction by transaction, creating tools for producers to become active sellers and scaling up direct trade. For Sara, this is the kind of challenge that makes it worth it to get out of bed in the morning. She says: "The most exciting yet ambitious challenge for Algrano is how to push activity on the platform and incentivise producers to become sellers without relying on the people of Algrano but leveraging what the platform has to offer".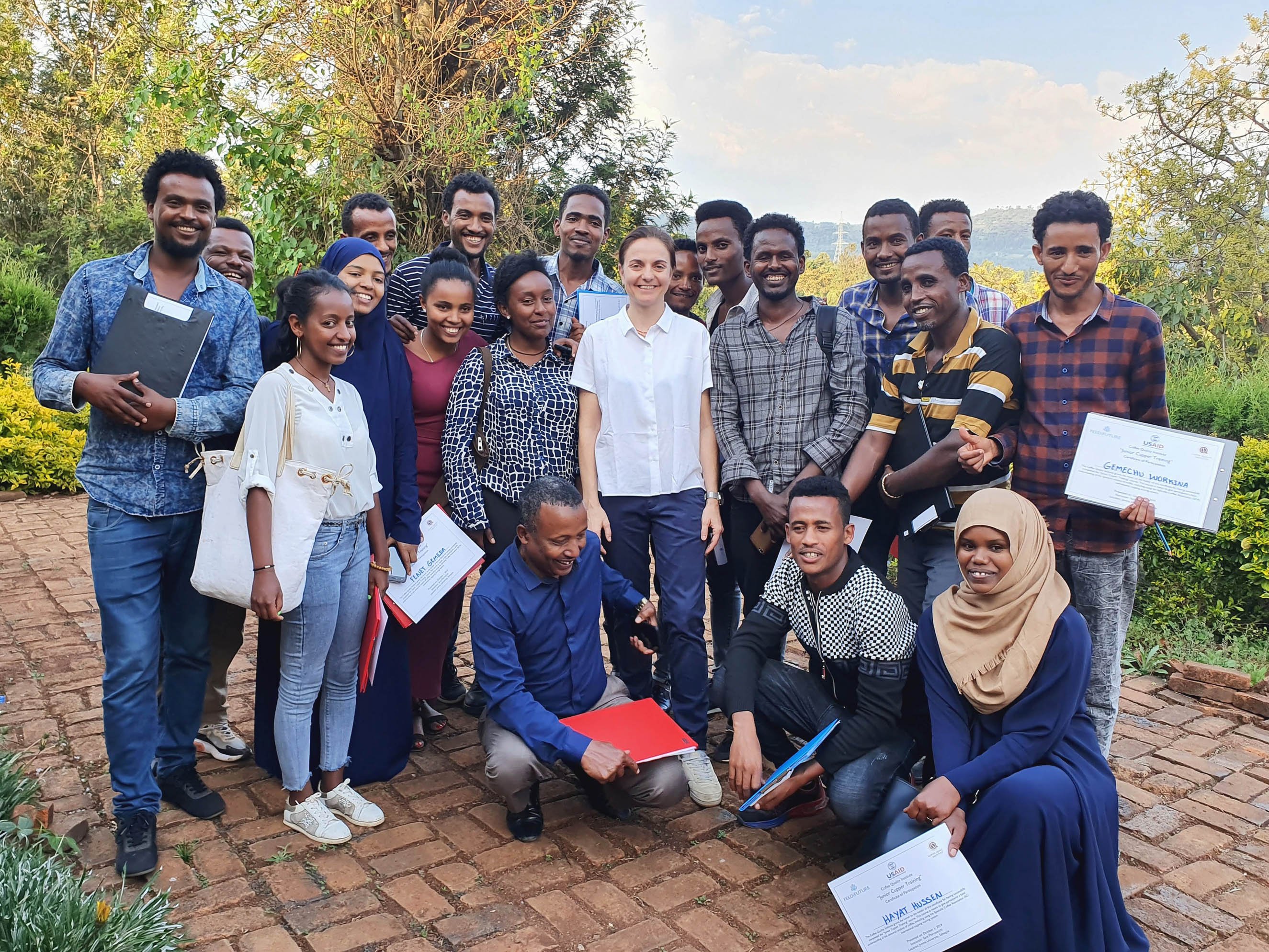 Conducting a CQI Q fundamentals course at Jimma University with pre-grad students in 2019 (Photo: Sara Morrocchi)
---

Producers x sellers: a change in mindset

Having worked with producers for so long, Sara knows that many farmers and even cooperatives need to have a change in mindset to make the most of the future of specialty coffee. "Coffee is transitioning from a commodity product only to a lifestyle one and that is where the brand becomes key. Commodities don't need brands because everything is interchangeable. Specialty has changed the game. It's been 25 years in the making," she starts. "Only now, in the last 5 or 6 years, we started to see green coffee brands, something we hadn't seen before. Before we had producers, and we still call them that. Every farm and cooperative has the potential to become a brand."

Now, Sara brings her expertise in building coffee businesses to Algrano, helping producers make the jump from "green bean movers" to successful sellers. "To me, that is one of the biggest challenges but it's extremely exciting. We need to help them in building business, defining their ethos, brand core, and values, in telling their story in a way that is compelling but also professional. We talk so much about storytelling but there is so much rigour, techniques and tools to apply storytelling to a brand. These are tools that need to be shared, taught and used. I can help with that."