Cafenorte and Coopcafes, two quality-focused cooperatives in the Colombian coffee belt (the Eje Cafetero), are familiar faces in Algrano's platform. However, they are giving their coffees an extra push this season: Cafenorte is offering micro-lots for the first time, accompanying Coopcafes much-loved naturals (they hold a special place in our Q-Grader's heart). Located in a region where volume has always been the main game, these two coops deserve to be in the minds of demanding roasters. Read about them below and request a sample today! Spoiler: There is a special treat for dog lovers at the end of the blog.
Coopacafees
Coopacafees is a cooperative founded in 2018. It has members in Chinchina, Neira, Manizales and Risaralda. It is composed of 22 members who are fully dedicated to produce the best specialty coffee in the region, if not the country. We selected 8 micro-lots and 2 blends that are offered on algrano.com.
Laderas de las Tapias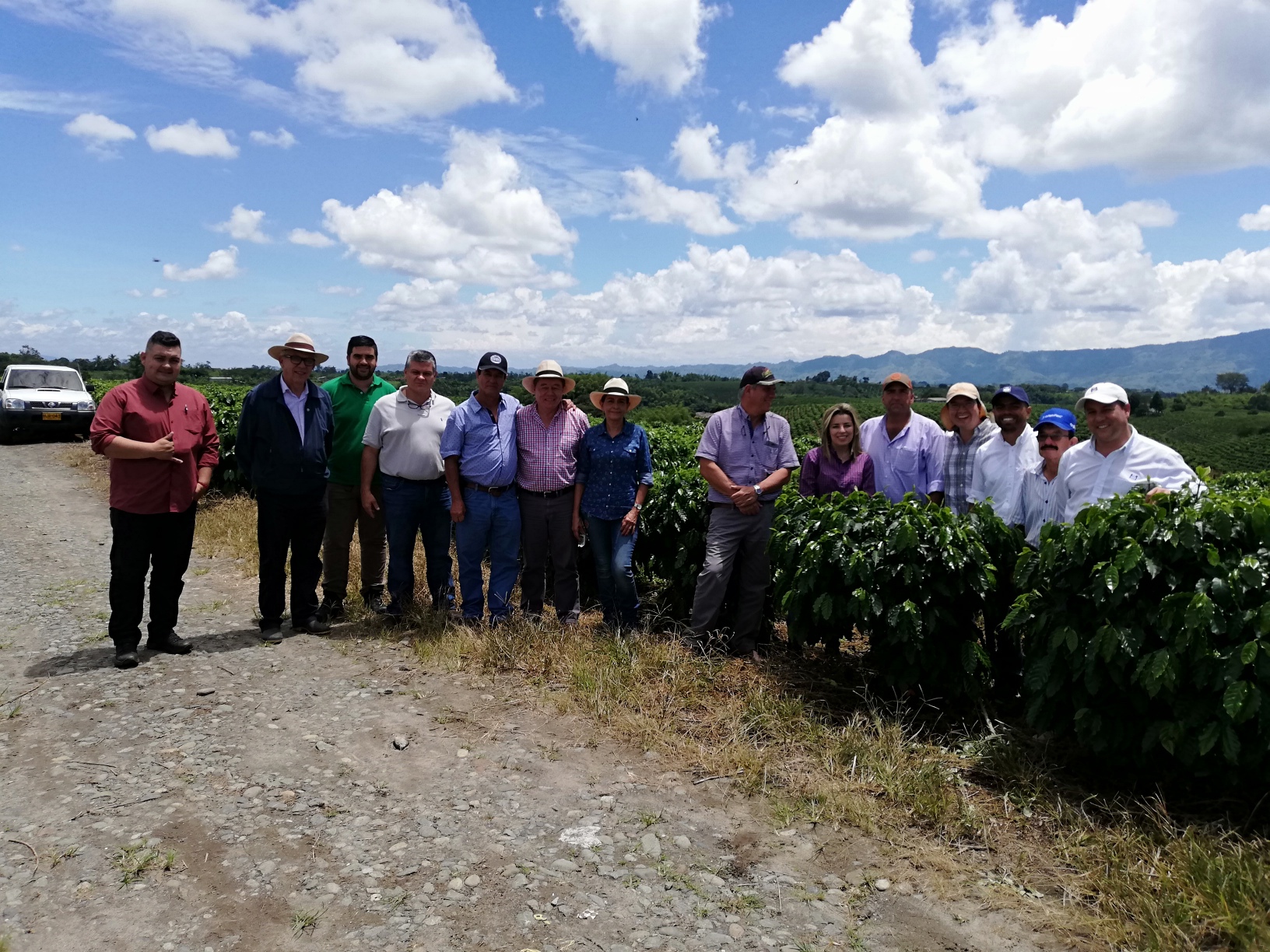 The Laderas de las Tapias is located in the region of the Tapias River Canyon in the municipality of Neira, Caldas. It is formed by a cluster of 4 farms: Buenos Aires, Puerto Rico, La Graciela and Villa Ines. The valleys they are located in are part of the Coffee Cultural Landscape, declared by UNESCO as Cultural Heritage of Humanity.
The Finca has a long tradition in coffee production. The first coffee trees were planted in the 1930s and during this period it has belonged to two families. It passed on to current owners, who have expanded the cultivated area and have specialized the farm in the production of high-quality coffee, in 1980. Lots of single varieties are being tested at the moment.
"The love and passion for what they do, together with the knowledge and technological development, translate into a unique experience when in contact with our coffee. When you taste it, it will remain forever in the memory of your senses," they say.
Coffee lots from that farm:
Hacienda La Palmera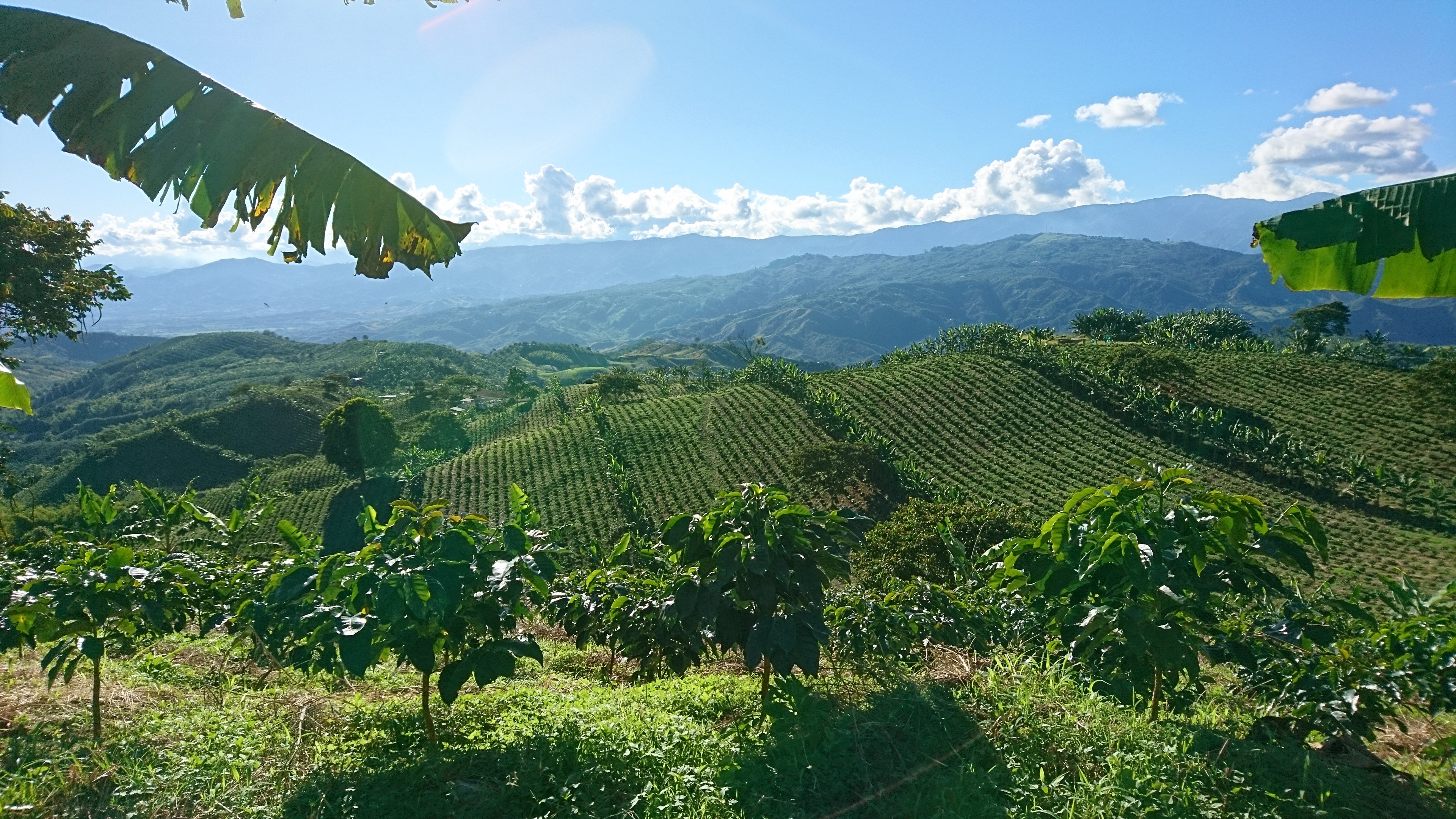 The story of this farm as we know it today goes back to 1969 when Dr. Octavio Rodriguez Restrepo moved to the coffee region to finish his medical studies. In love with these lands and their landscapes, he decided to make La Palmera, a 6 hectares farm, his own and planted his first coffee trees. Thanks to his passion and excellent management, he grew the farm to its current area of 161 hectares, of which 128 are destined for cultivation and 21 are kept as a natural reserve and environmental protection area.
Hacienda La Palmera is located in the west of the department of Caldas in the municipality of Anserma, 60km from Manizales. Its plots are between 1,400 m and 1,800 m above sea level with an average temperature of 18 C and a rainfall regime of 2,100 ml distributed throughout the year. These characteristics offer special conditions for the production of high-quality coffees.
More than 75% of the trees are of the Colombia variety, 18% of the Castillo variety and 5% of the Pink Bourbon variety. The latter will be ready for the first production in 2021. The farm has specialized in two processing methods: washed and natural, thus satisfying the needs of its customers.
Coffee lot from that farm: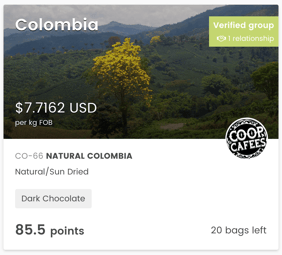 Cafenorte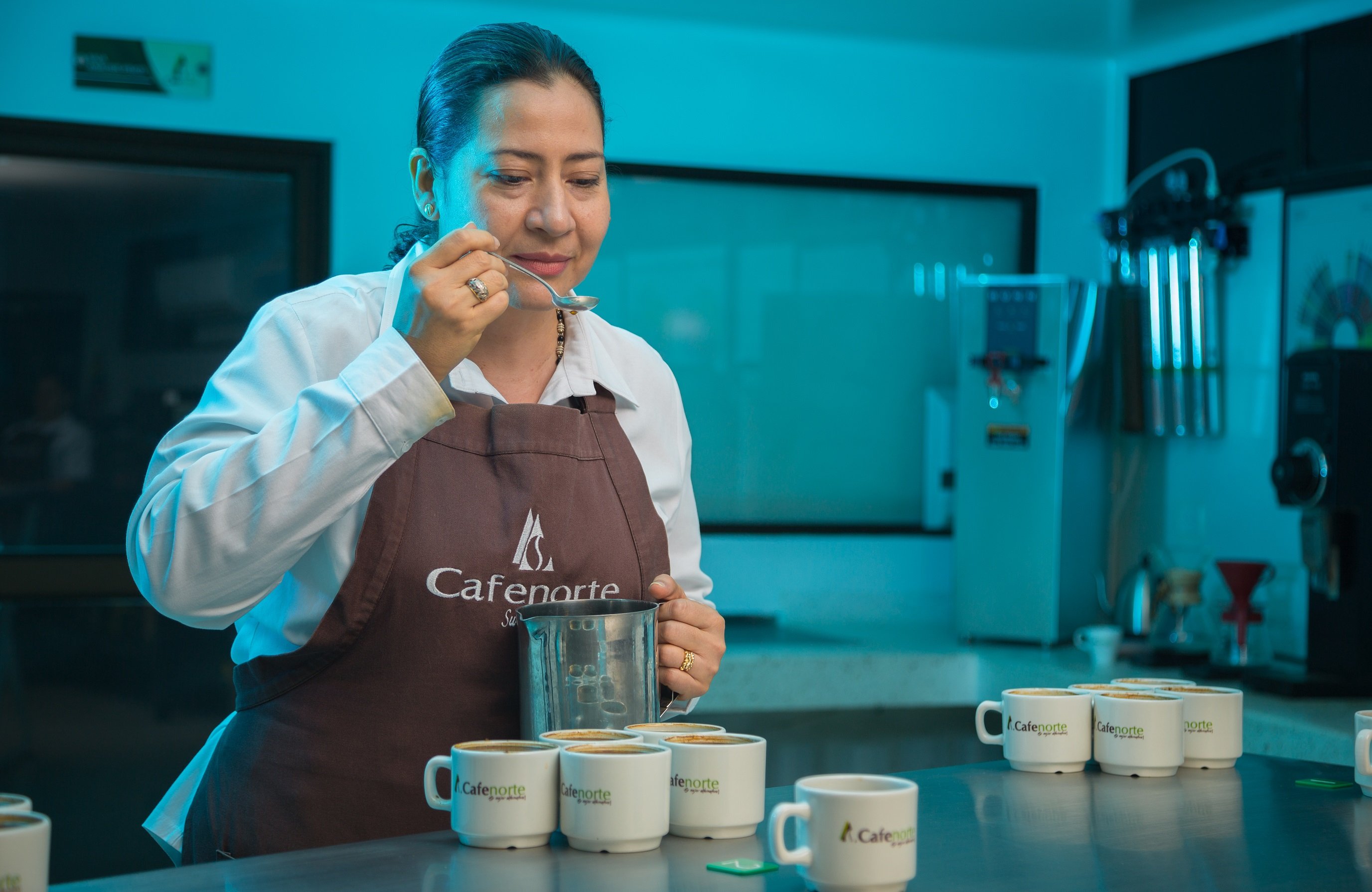 Cooperativa de Cafetaleros del Norte del Valle is located in Cartago, in the department of Valle del Cauca. With around 2000 associated coffee families in 12 regions of the Norte del Valle, it has been a leader in the production and marketing of the northern region for more than 50 years.
Cafenorte is hosting a coffee campus on its premises. They have a cupping centre and a barista school where growers, aficionados and professionals from around the world can come to learn how to analyze, roast and cup coffee.
The coffees:
In addition to the UGQ, Cafenorte offers two regional blends called Torra and Tatama.
Cafenorte named two of their office pets as Torra (dog) and Tatama (cat).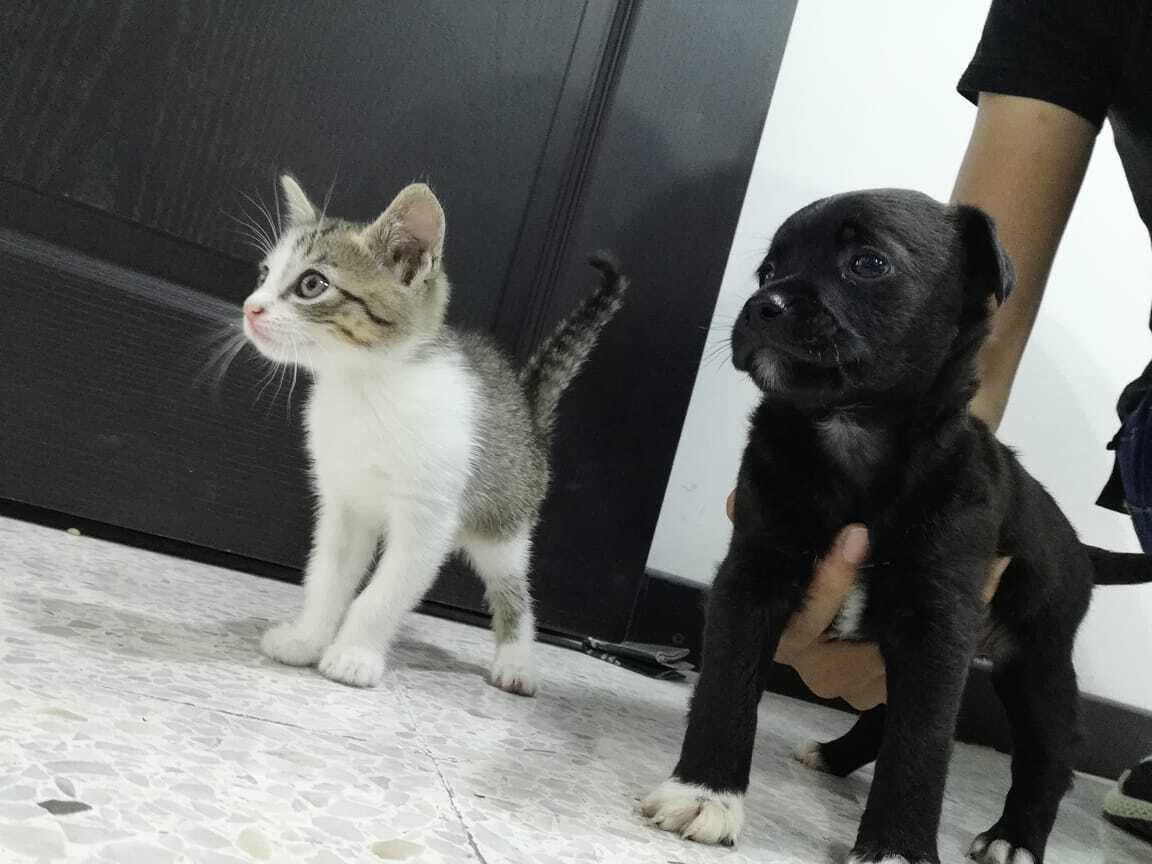 You can also find 4 micro-lots below.

Want to see more Colombian coffees? Discover all coffees on offer ⬇️