Members of the Cooperativa Agraria Norcafé, Peru, are in the mood for celebrating! The national Cup of Excellence announced the winning lots on the 26th of October, and 25-year-old farmer Roiber Fernandez saw his coffee rank 8th place with 89.23 points. This is the second year a member of Norcafé ranks among the top 10! In 2018, producer Reynerio Tineo Rafael, from Finca La Naranja, scored 88.89 points placing 7th. "Farmers are working harder each year, with more passion and dedication," says Nixer Ordoñez, the co-op's manager. "The 6 best coffees scored above 90 points! We want to get there in 2020."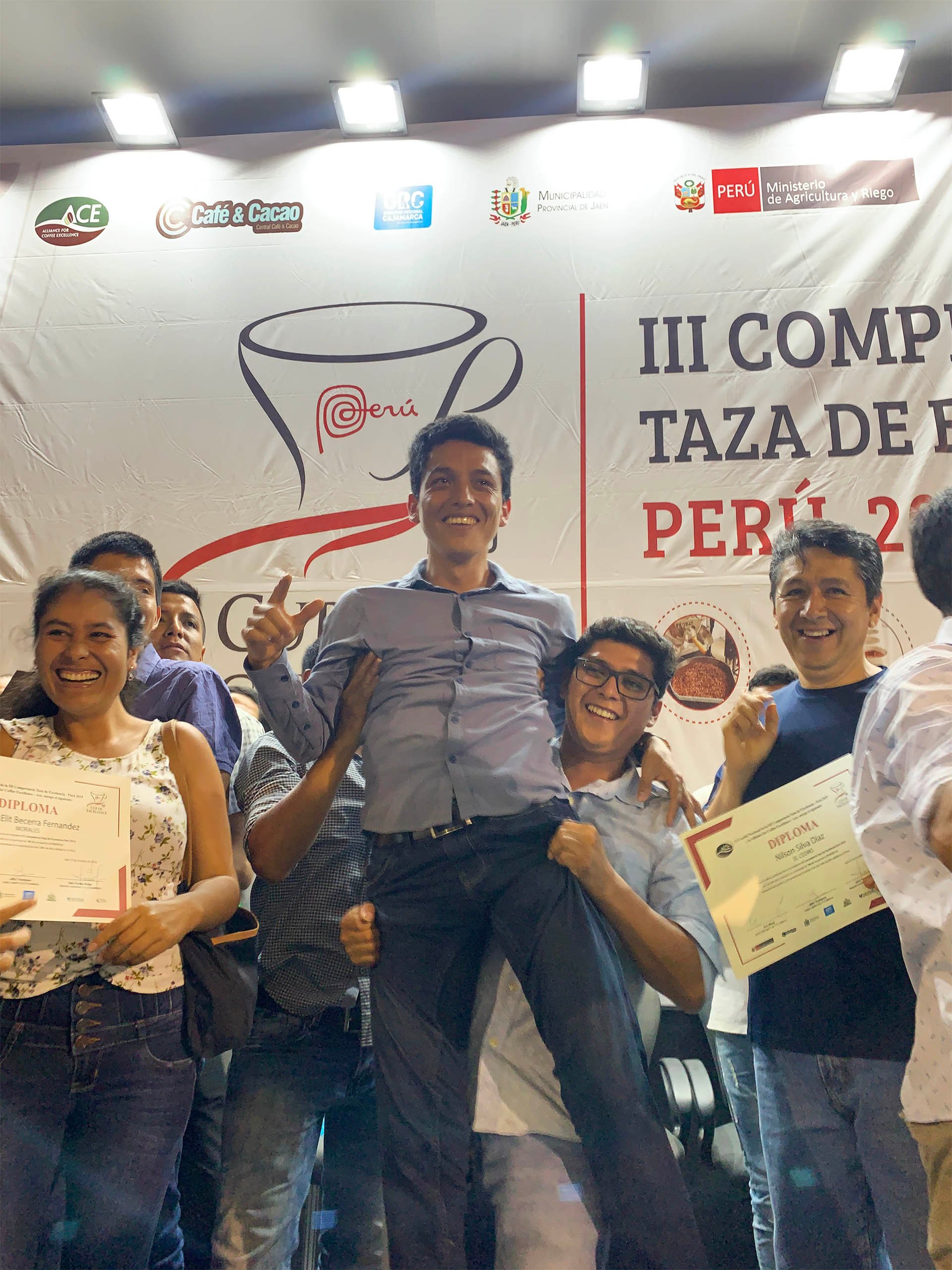 Norcafé was one of the cooperatives that joined the #PeruvianDiscoveries in August. The recently founded association was created in 2015 by the sons of farmers in the Lonya Grande district, in the Peruvian Amazonia. Many of them, such as Nixer and Roiber, are school friends that came back to their hometowns after university to support small producers, young families and to change the landscape of local coffee production. And they are succeeding!

Better coffees yielding a bright future for young farmers
Roiber's winning coffee was a blend of Bourbon and Yellow Caturra from Finca Santa Teresa, in the district of Morales. The washed micro-lot was fermented for 48 hours. "The longer you do it for the more consistent the coffee will be", he says. According to Nixer, a prolonged fermentation is one of the improvements in post-harvest adopted by local farmers in the last years. "Before 2012 coffee was sold mainly based on yield, but from then onwards coffee began being sold rather based on cup quality. Beforehand fermentation lasted around 12 to 16 hours and now from 20 to 36 or 48 hours," he explains.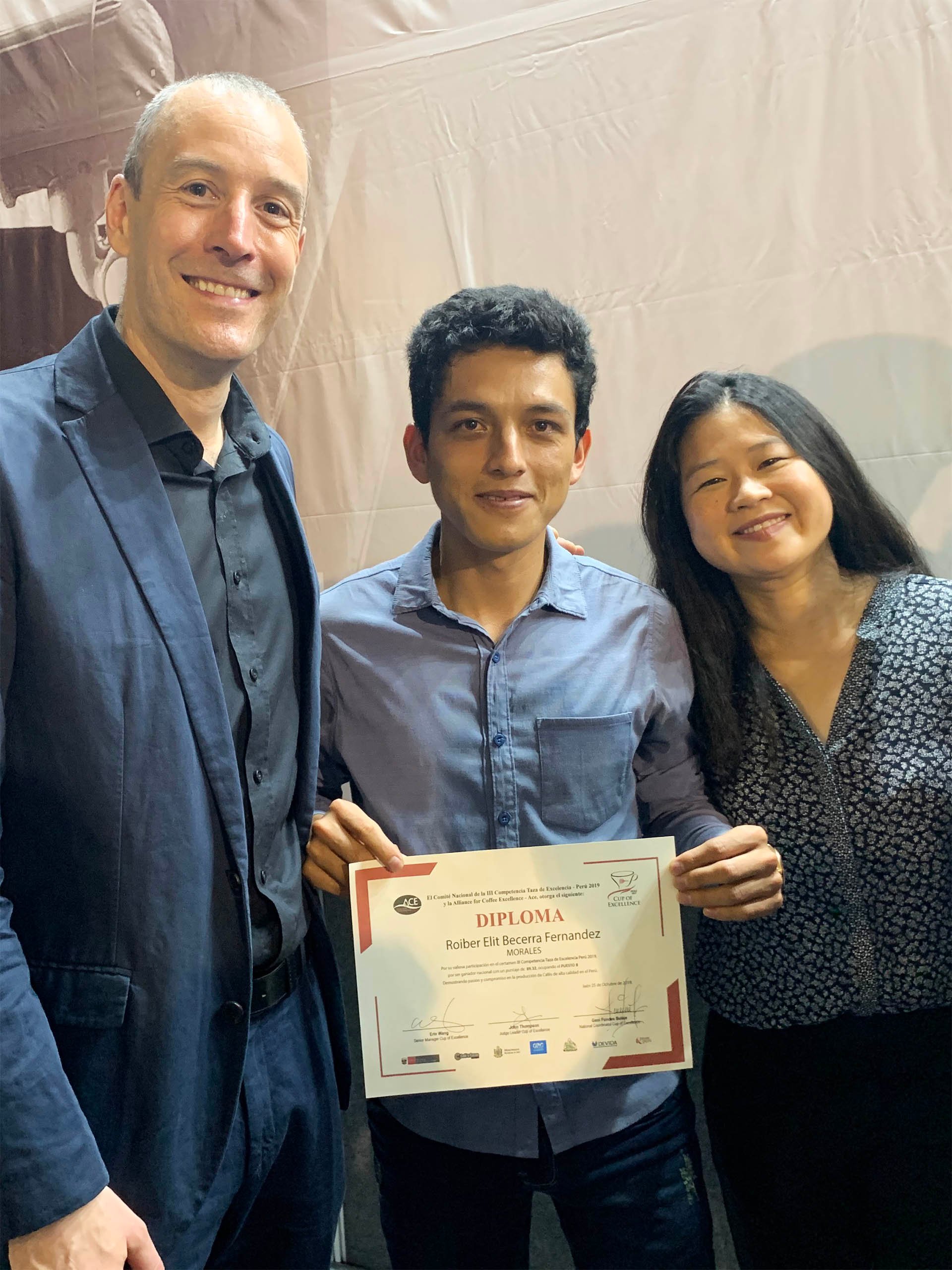 For Norcafé, the award is an incentive to continue investing in quality lots. They hope to improve their production by up to 10% for the next harvest. Nixer also says that though the cooperative only produces washed coffees at the moment, they would like to find partners they can sell naturals to. "It's not defined yet, but if we are contacted by roasters that would like to buy naturals, we are definitely interested. And preferably bigger lots too, like 80 sacks."
"We shed tears of happiness when it happened. We do real hard work advising farmers on how to produce better coffee. Seeing the result of that work gives us so much satisfaction," Nixer tells us. A young and driven farmer himself, Nixer will be visiting Europe in February 2020, when he hopes to meet like-minded roasters that strive for transparency and equality in the supply chain.
Get in touch by emailing hello@algrano.com if you would like to join our TBA event to meet Nixer and learn more about the next generation of Peruvian farmers!