After heading the commercial operations for this father's business Nardos Coffee, Biniyam Aklilu started his own company Gujoo Trading. His focus is to plant high-quality varieties in his own farms, developed in lesser-known or populated woredas in the regions of Oromia and South West Ethiopia Peoples'. He is already processing coffee in the highlands of Guji and has upcoming offers of four different processing methods from the same washing station. Create an Interest & be the first to get samples!
---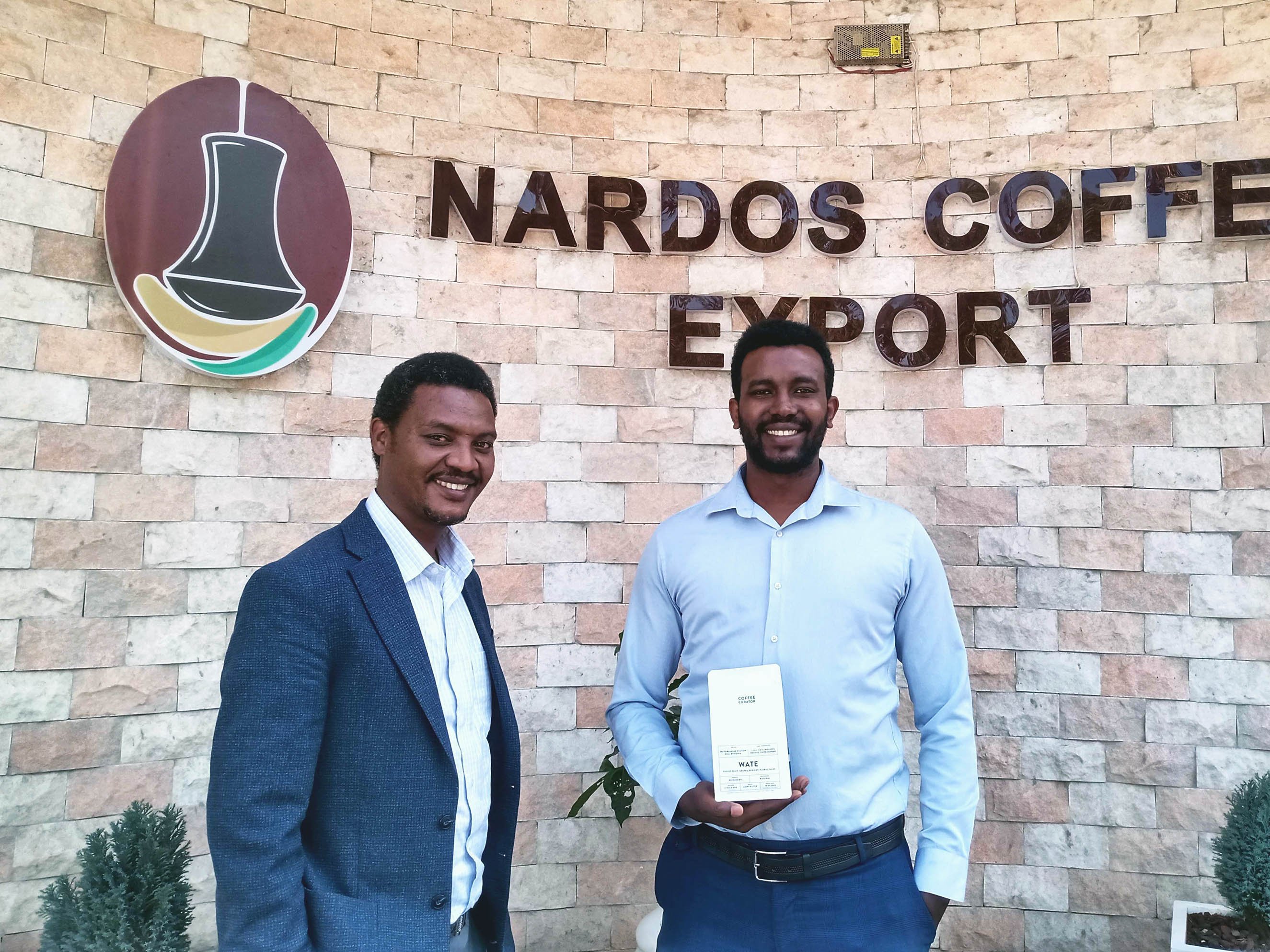 Feyissa (right) and Biniyam (left) at Nardos' offices in Addis Ababa in 2022 (Photo: Algrano)
---

Biniyam Aklilu is not new to coffee. You might have seen his name as the commercial manager of Nardos Coffee, the exporting company of his father, Mr Aklilu Kassa. The whole family has a long tradition in coffee that started in the 1960s and today they own wet mills, dry mills and a large estate called Beka. Despite Nardos' success, Biniyam decided to stand in his own legs in 2018. That is when he founded Gujoo Trading. "I am married and have a child now. I wanted to focus on my own business so I could grow more", he says.

Pushing the borders of high-quality coffee
Symbol of a new generation of coffee producers and exporters in Ethiopia, Biniyam is preparing his own farms to start producing coffee. His first plantation is a 200 hectares farm in the Churchura kebele, Isara woreda, Dawro Zone, in the South West Ethiopia Peoples' region. The land is currently being cleared to make room for coffee trees, including Gesha and other high-quality varieties.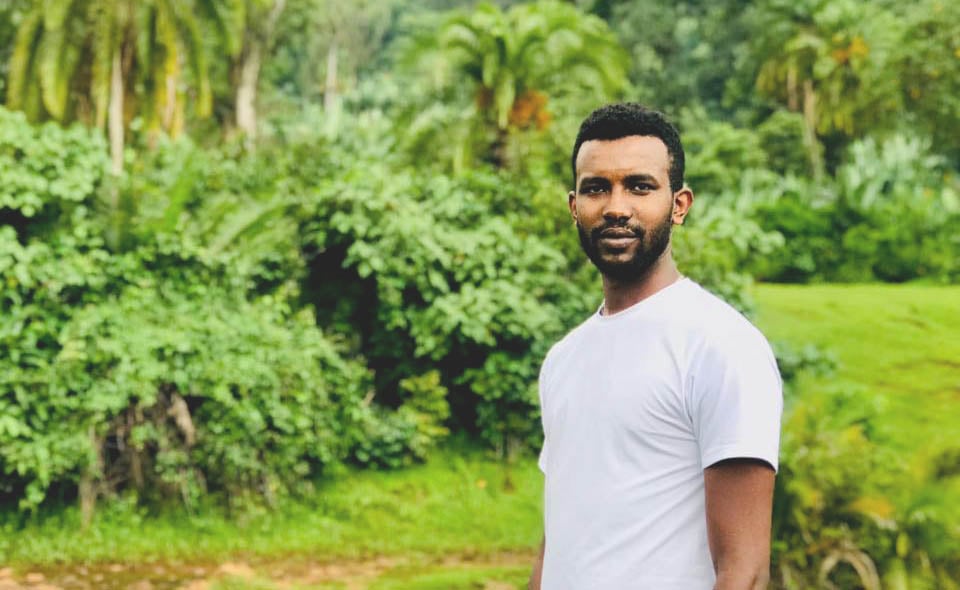 Representing a new generation of coffee producers and exporters in Ethiopia (Photo: Biniyam Aklilu)
---

Dawro borders Jimma and is close to Keffa. It is an area in the South of Ethiopia that has received little attention so far and needs investment. This is why the government is helping exporters like Biniyam to create developments in the region. "There is no land left in Gedeb, Guji, Sidama or Yirgacheffe. These areas are overpopulated", he explains. "Dawro, on the other hand, doesn't have many washing stations. There are only 4 or 5 per woreda. In Yirgacheffe and Guji you can have up to 60."



Ethiopian estates: quality, control & consistency
Gujoo also has projects to develop farms in the Dimtu area, Hambela Wamena, Guji; in Keffa, which borders Jimma and Bench Maji; and in Gelana, a woreda in the West Guji Zone, which has Borena and Kenya to the South.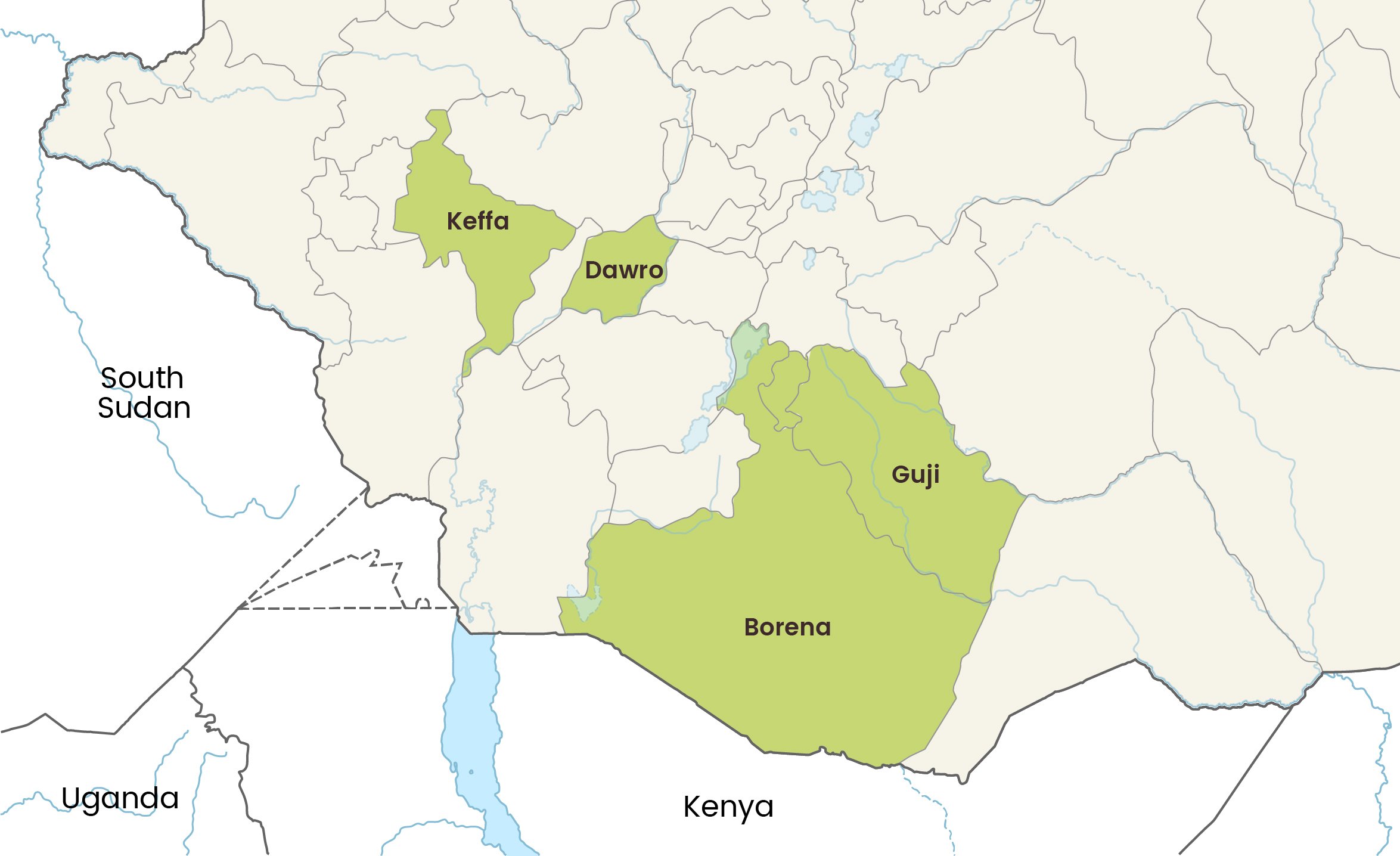 Gujoo operates mainly in West-Guji but is also developing farms in Dawro and Keffa
---

"Gujoo is focused mainly on specialty coffee. Having our own farms allow us to increase production and control the varieties that are grown so that we know what we supply", Biniyam explains. He expects his farms to start producing in 3 to 4 years. In the meantime, he is visiting the Jimma Agricultural Research Center (JRC) to buy seedlings and test production. "First we'll plant some, see the production and the quality and then we'll expand."

Though the farms are in the making, it is already possible to source coffees from Biniyam through Algrano. Gujoo currently owns two washing stations (Sakicha in Bulehora woreda and Dimtu in Hambela Wamena, both Guji) and two natural coffee drying stations (Banti Nenqa and Gute Sodu, also in Guji). The company also has vertical integration with other washing stations in Guji, Yirgacheffe and Sidama and can supply a range of coffee to roasters.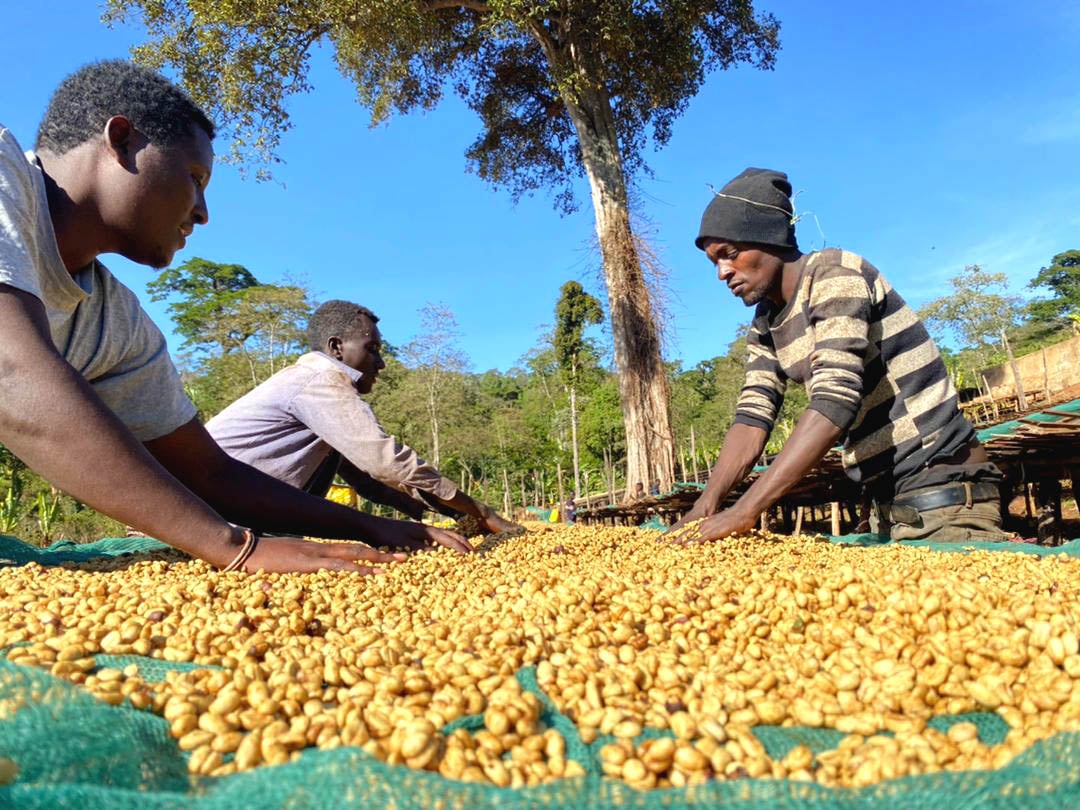 Sakicha washing station, Bulehora woreda, Guji (Photo: Gujoo Trading)
---

The skies are smiling at Highland Guji
Gujoo's washing stations will produce naturals, honeys, anaerobic and carbonic maceration lots despite the bad market & weather conditions of 2021. "I'm seeing a high percentage of natural coffees this year. The coffee cherry price was really high, the banks had no supply of cash - they were giving only small amounts to buyers -, and the weather has been dry. When this happens, we tend to see more defects because the cherries have less mucilage and the seeds get crushed by the hullers when we process them." According to Biniyam, highland areas of Guji (the ones above 1950 masl such as Hambela, Uraga, and Shakiso) are getting more rain at the ripening stage and the quality will be better. Highland areas in Sidama and the woredas of Yirgacheffe and Gedeb also received later rains.

Though Biniyam has his own standard processing methods, which you can taste later this February, he also works on experiments for specific clients. "We take their style and prepare the coffee for them. The minimum quantity is 100 bags of 30 kg and they have to give us the contract in advance, agreeing to buy regardless of the final quality", he explains. "We discuss everything during the fermentation, tell them how the coffee is behaving, the smells… Everything." The sky will be the limit once Biniyam's farms are finally in production, pushing the borders of what we know now about quality regions in Ethiopia.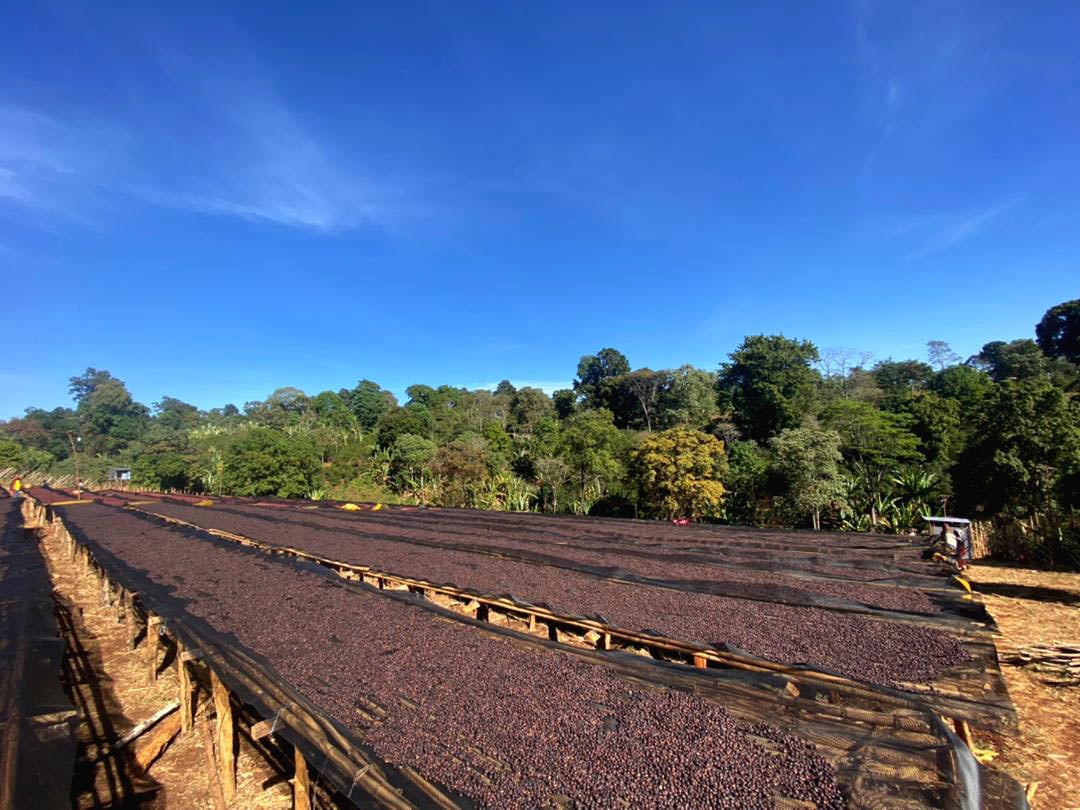 Natural sun-drying in specialty drying station in Banti Nenqa, Guji (Photo:Gujoo Trading)
---

Samples from Gujoo Trading are upcoming and should be in Zurich by late February. To be notified when they become available for order, go to the Search page, type Gujoo Trading, select the seller option and create an Interest. The platform will filter new lots from Biniyam and send them to your inbox as part of your Weekly Digest!