Location, location, location. The main rule for opening a coffee shop is also what exporters in Ethiopia look for before investing in washing stations. Newly created, the producing and exporting company Lulo Coffee takes this to the next level, going beyond woredas and offering coffees based on more specific locations. Create an Interest now to be notified when samples become available and taste Ethiopian coffees from places you probably haven't heard of.


---

Two years ago, Robel Kidane was preparing to leave the United States and go back to his home country, Ethiopia. Born in Dila Town, in the district of Yirgacheffe, he had been working as a coffee importer and wholesaler in America but "didn't feel like I belonged there". Already a Q Grader by then, Robel started studying Q Processing and that was when he found himself. "I felt it would be more fun and productive to get into coffee production and processing", he remembers. Today, Robel has washing stations in Idedo (Yirgacheffe), Hambela (Guji) and Cheri (Sidama). He also works as an agent for 200 farmers who process coffee themselves.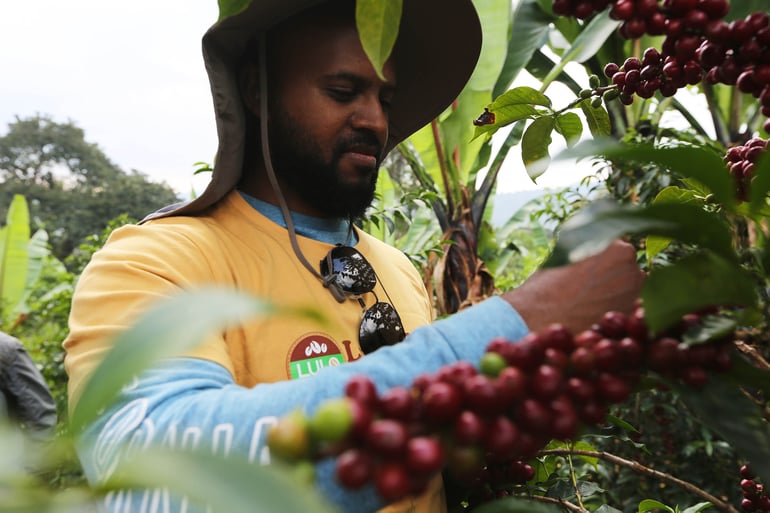 Robel Kidane, head of the Lulo Coffee project (Photo: Lulo Coffee)
---

The new names of Ethiopian specialty
Lulo might be new on the market but they know the new frontiers of quality in Ethiopia. "When we started getting into production, we learned about specific areas where the best coffees come from. We understood that not all Guj is the same, neither is Yirgacheffe", Robel explains. As a result of his work and constant visits, the coffees offered by Lulo offer a greater level of detail to roasters, going deeper into woredas towards precise locations.

"In 2020, 4 out of 10 Cup of Excellence winners were from Nansebo in West Arsi. It was a shock for buyers! That region has been growing coffee for 30 years but it was sold as Harar or Sidama", Robel explains. Nansebo is one of the regions he focuses on, partnering with farmers and integrating with mills. "This region has amazing coffee, similar to highland Guji or Yirgacheffe. It's going to grow in popularity." He also singles out Buku and Benti Nenka within Hambela, which are becoming as renowned as Uraga internally.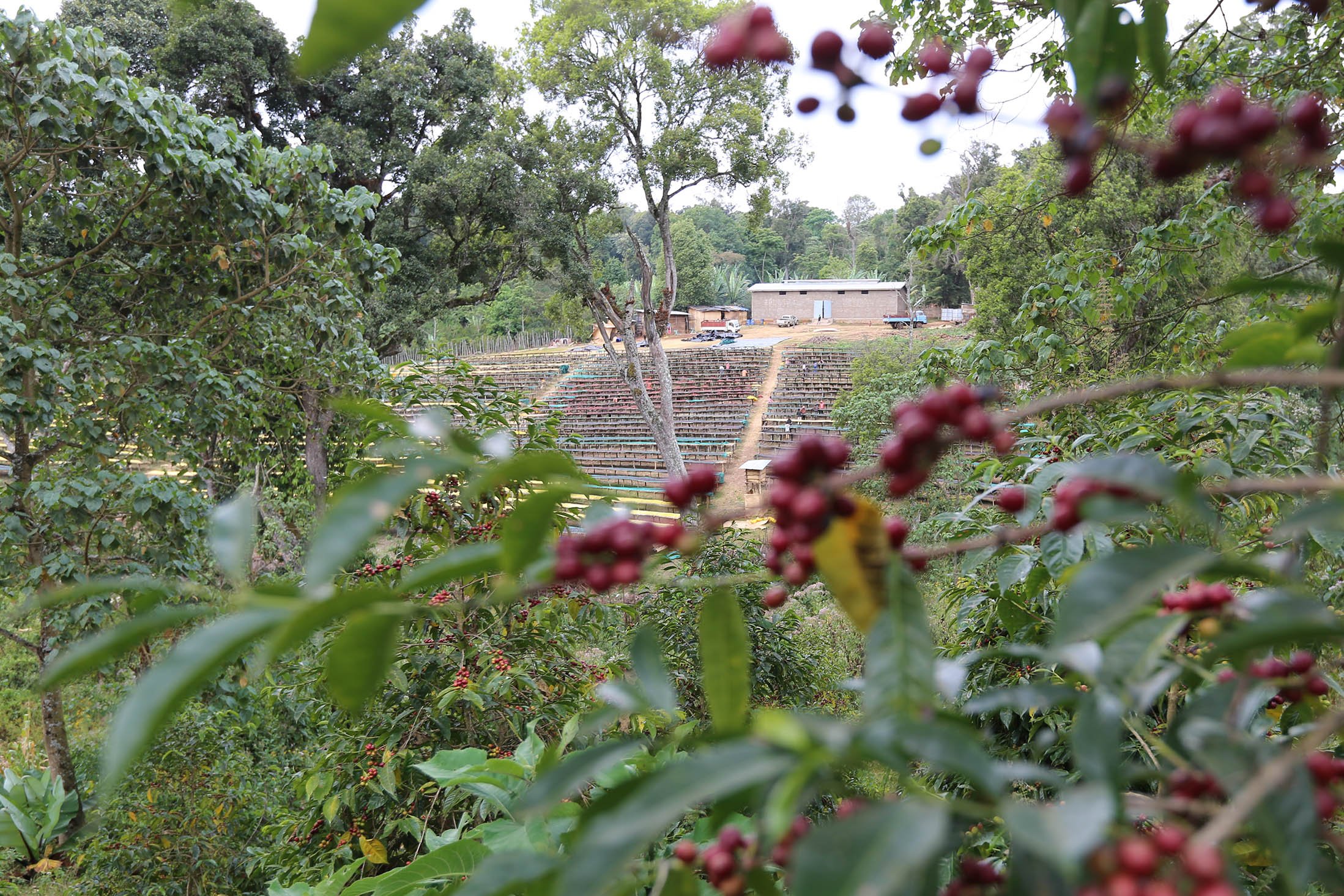 One of Lulo's mills in the Buleye location, Hambela woreda, Guji (Photo: Lulo Coffee)
---

Bringing consistency through technology
Exploring the new frontiers of Ethiopian coffee is not Lulo's only goal. By talking to buyers in the United States, Robel learned that consistency was still lacking in his home country. "They told me it was hard to find consistent coffee and, in my opinion, that is because processing is still done in very traditional ways, without new technology like moisture meters, thermometers, refractometers, and PH meters. If you don't have that, how can you say how dry coffee really is?", he asks. Robel remembers visiting washing stations in Gedeb and finding coffees at 7% or 8% moisture. "It was a shock. In different regions, I would find the opposite, from 13% to 15% moisture. It's really hard to control it without proper tools."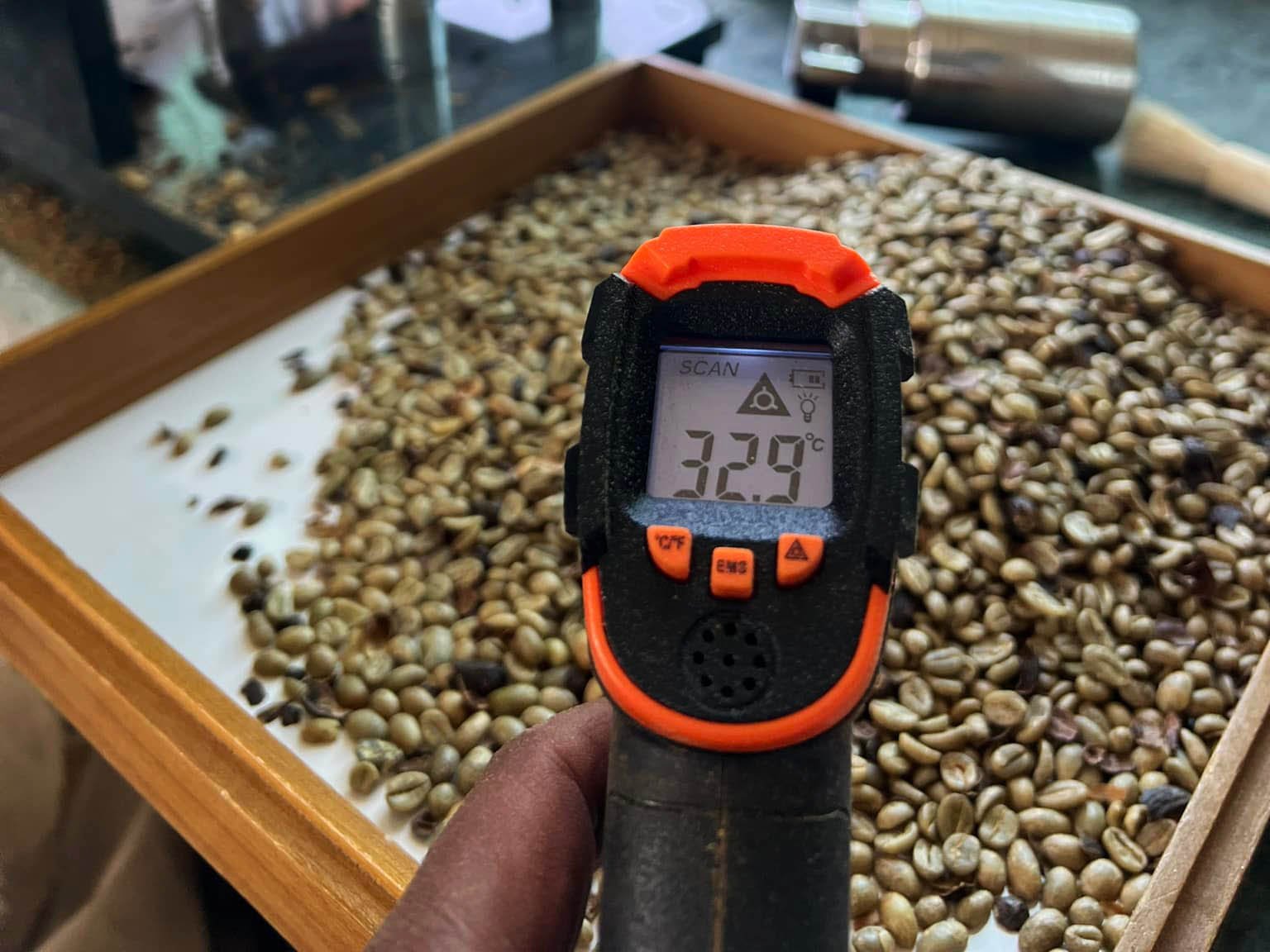 Infrared thermometers to check the coffee temperature during sample preparation (Photo: Lulo Coffee)
---

The mills designed by Robel are "cleaner and more modern". He chooses locations for the stations where the temperature can be kept more under control, finishes the tanks and washing channels with tiles and invests in warehouses with better conditioning. The mills are also equipped with moisture and temperature meters because "preventing the coffee from getting too warm" is the biggest challenge during the drying process. As a level 3 Q Processor, Robel hopes to become an instructor this year and to train the mill managers to a minimum of level 2.



Cost transparency & more work at the farm level
Robel has to be extra careful with lots processed by the farmers themselves, which is the case with single-farm lots. "We visit farmers at least twice every season. Once to check on how things are doing and the second time to get samples. They could send us the samples themselves but as they get excited about the prospect of selling they'll send you the best they have and that might not be representative of the whole lot", he explains. "To make sure buyers are happy with the order we always go ourselves to get samples. It's tiresome but we have a better overview of quality and avoid trouble."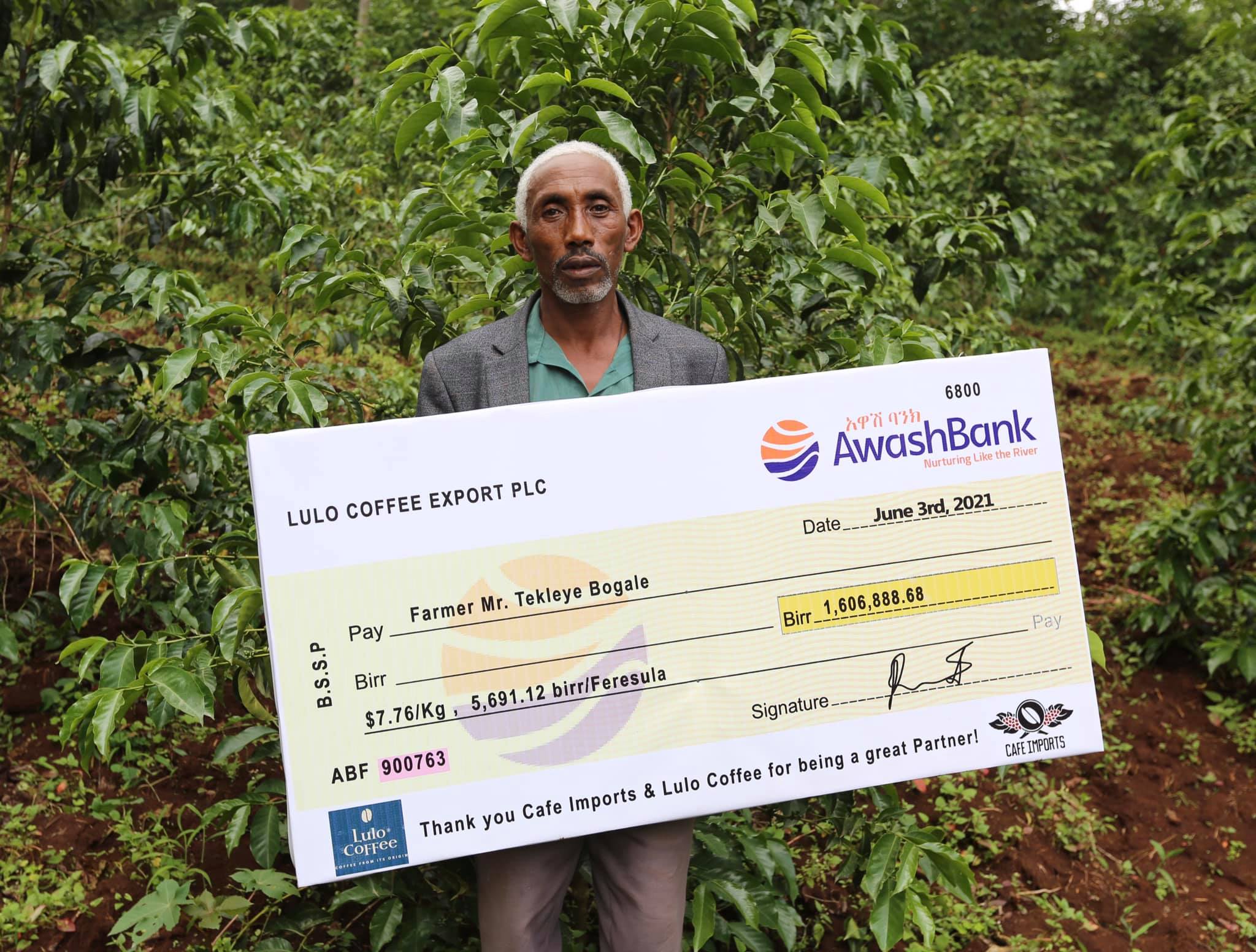 One of the beneficiaries of The Lulo Promise from The Lulo Promise from Nansebo, West Arsi. Through this program, Lulo reports that farmers got up to 100% more compared to the ECX price and up to 60% more compared to vertical integration price (Photo: Lulo Coffee)
---

Robel's company also makes sure to reward farmers for their work, passing 88% of the total FOB price back to farmers. "We try to be very transparent and open about what we do. At the end of each transaction we pay the farmer, make a big check, take a picture and send it to the buyer", he says. Around 12% of the total FOB price covers pre-processing, transport costs and profit. Farmers that supply cherries get paid twice (upon delivery and after exporting) and those who deliver dry cherries are paid after the sale when the coffee is purchased to export.
Samples from Lulo Coffee are upcoming and should be in Zurich by late February. To be notified when they become available for order, go to the Search page, type Lulo Coffee, select the seller option and create an Interest. The platform will filter new lots from Robel and send them to your inbox as part of your Weekly Digest!