Third generation Costa-Rican coffee producer Facundo Madrigal is bringing samples to Europe for the first time this March! Graduated in International Business, the 24-year-old is in charge of exporting for the family and has one thing in mind: building direct relationships with roasters.
---
Facundo Madrigal is a third generation coffee producer in Zona de Los Santos, Tarrazú. He is also a second-generation business owner, the business being the family's micro-mill, Doga Coffee. The Madrigals have come a long way since the 1970s when Facundo's grandfather Luis Hernan planted the trees that started their coffee journey. The farm became a business with Luis' son, Kenneth and now Facundo, who recently graduated in International Business, joined the party. He came in a way that seems to be most popular with the young generations in producing countries: by taking care of exports and relationships.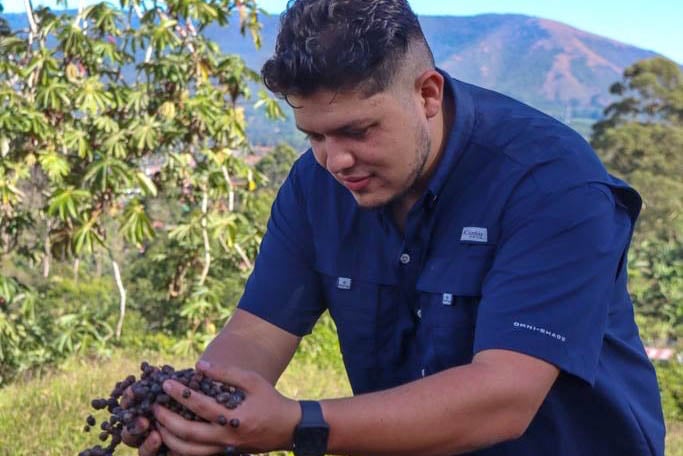 Facundo Madrigal, pictured above, is versed in production, processing, QC, and all things business! (Photo: Doga Coffee)
---

The Madrigals have tried many strategies to make coffee work. In the days of Don Luis, they sold low-grade to the local co-operative. Don Kenneth used to work there and that is how he met Don Luis and his daughter Francine, whom he married. The family later sold the farm and created a micro-mill to process and sell organic coffee. As Costa-Rican organic became less competitive, they bought land again and moved into specialty. However, selling to large exporters has its own hurdles and now they want to export directly to roasters.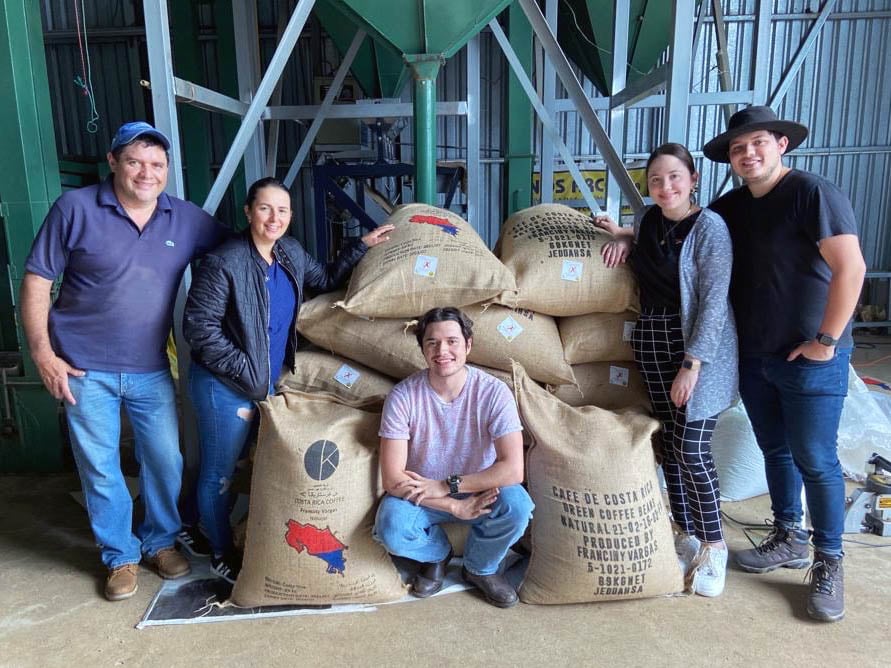 After 45 years in coffee, the Costa-Rican family is ready to export directly to you! (Photo: Doga Coffee)
---

Farmer vs. middleman: whose client are you?
This season will be the first time that the Madrigals offer coffee on Algrano. "We always exported through middlemen, who intermediates the contact with the final client. They buy our coffee here in Costa Rica and export with a contract in their name. I can't send a direct message to the buyer because they are clients of the middlemen, not mine. I do it out of respect", Facundo explains.

This is one of the reasons why Facundo loved Algrano's model. Without middlemen, the clients are his. "We really liked Algrano's way of working because it gives us direct contact with the buyer. We can send samples directly, we can speak to them and get feedback", he explains. The first offers from Doga Coffee, a few lots of naturals and honeys (they don't do washed coffee) specially selected for the platform, are expected to be online by mid-March.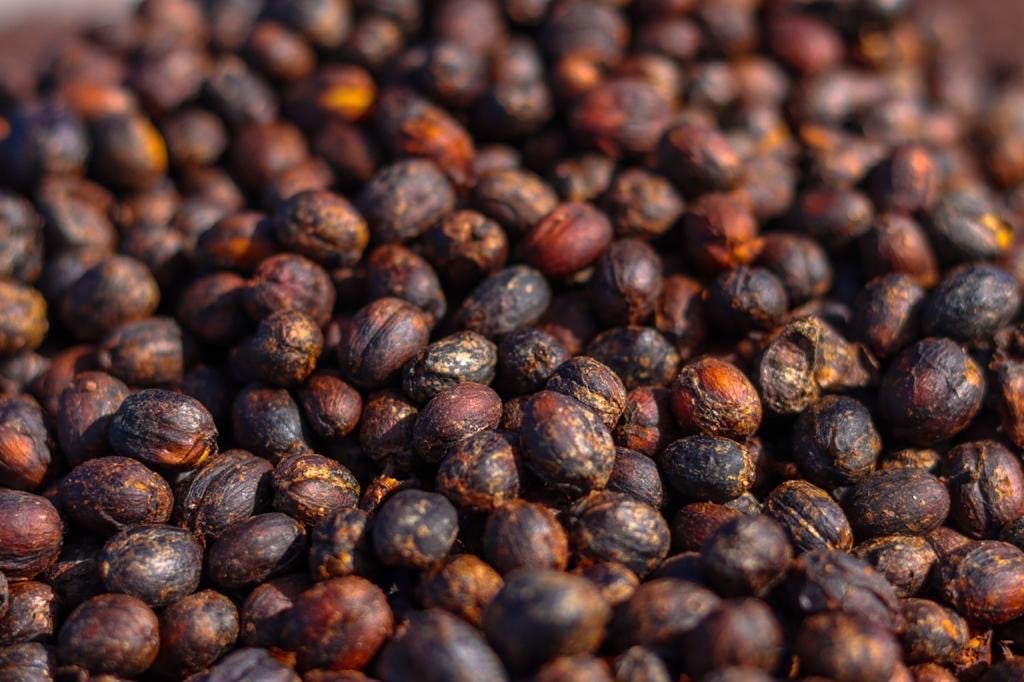 The mill specialises in natural and honey processing. Their pulper uses no water to avoids contamination (Photo: Doga Coffee)
---

As soon as roasters order samples from Doga on Algrano, Facundo will be able to contact them. He made sure to learn English, a skill his father never had and which complicated his search for international buyers. At the Business school, he learned how to find and manage clients so he could bring that knowledge back home. Due to COVID, he finished his studies from his family house in the district of San Lorenzo, Tarrazú, near the city of San Marcos, the largest in the area. "It's a small rural village with more coffee farms than houses", he laughs.

Fresh energy driving gender equity and sustainability
A great example of how the new generations can continue to work in coffee, Facundo is also involved in the mill and quality control. The family has three farms - La Pacaya, Napoles and La Concepción - managed by his uncle Cristian. His mother Francine was one of the first farmers to join the feminist non-profit Bean Voyage and today Facundo helps to train female producers. "I did a learning-from-scratch workshop with 25 women. We discussed farm finances, cultivation, maintenance, processing in micro-mills, sample preparation and cupping", he recalls. "I've met a lot of selfish people in the past, so I want to share as much as I can."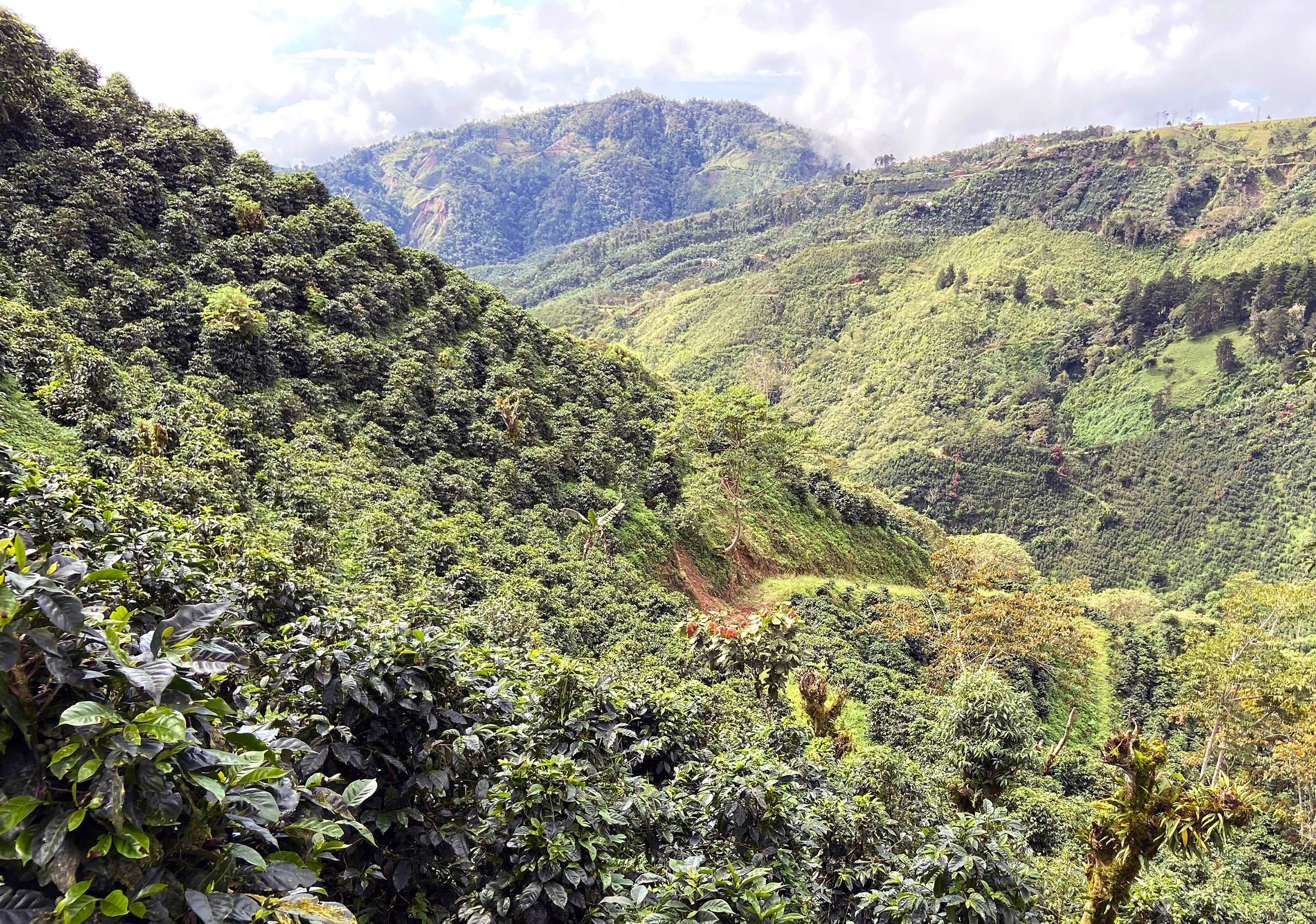 The family has 3 farms at Zona de Los Santos, Tarrazú, with altitudes ranging from 1350 masl to 1600 masl (Photo: Doga Coffee)
---

The 24-year-old is also driving sustainability at the mill level. Doga recently joined the project NAMA "Low-Carbon Coffee Costa Rica", which supports the production and processing of low carbon emission and sustainable coffee in the country. Currently, not even 30% of Costa Rican coffee has a low-carbon footprint. Facundo's goal is to "become certified carbon neutral within a few years". To get there, the project promotes the planting of shade trees and optimisation of multiple processes at the mill, from water wastage to energy efficiency. Having implemented a new eco-friendly depulper in 2021, which results in zero water contamination, Doga is getting there.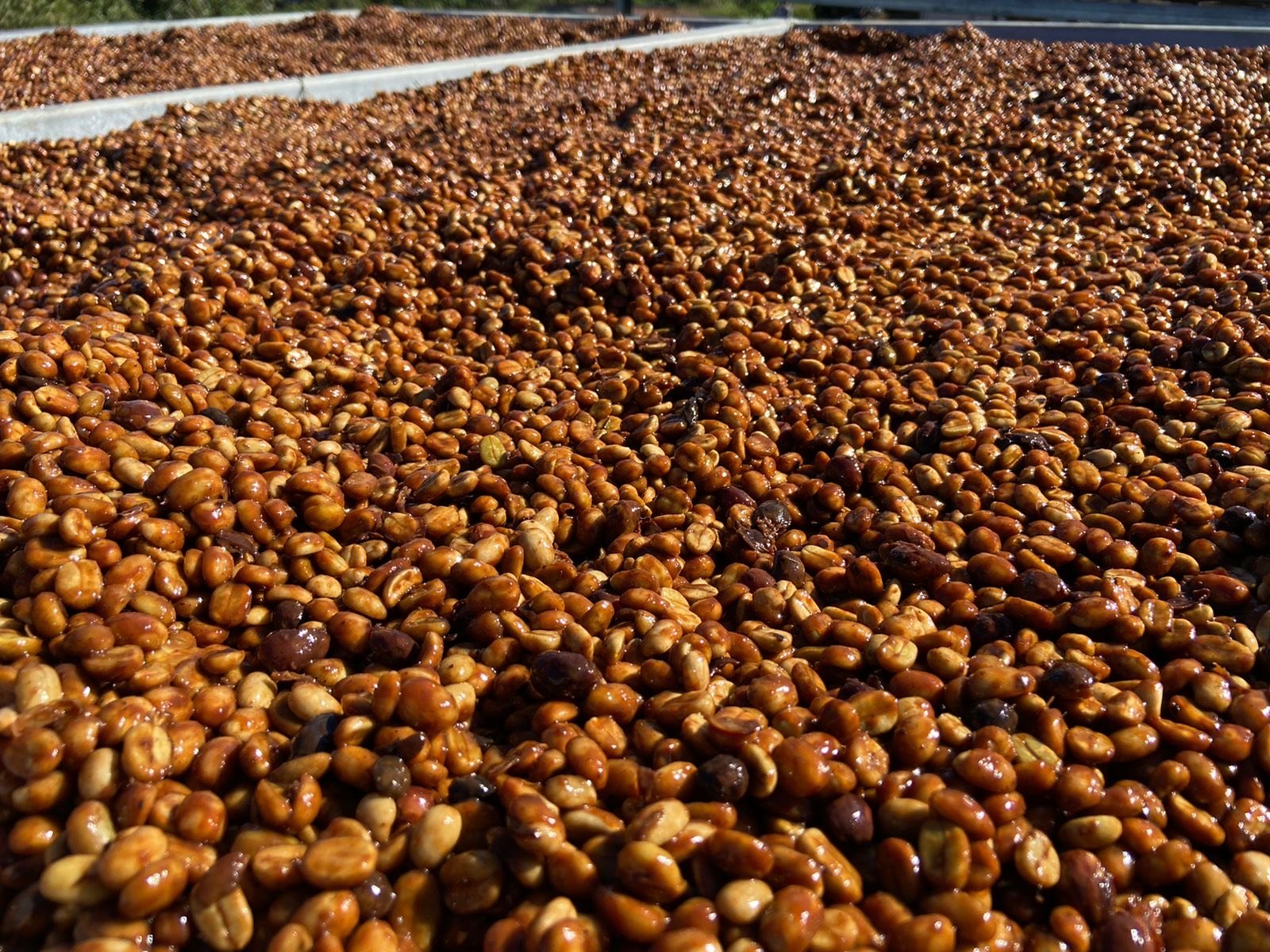 By using the eco-pulper, no mucilage is removed from the seed, hence the name "full-honey" (Photo: Doga Coffee)
---

What's coming
Facundo intends to offer a small number of lots this March, all of them collected mid-harvest as this ensures the best quality. El Limonal is a natural from La Pacaya, where they grow lots of lime trees, sundried for 30 days; Don Kenneth, in honour of his father, is a "full honey" Red Catuaí dried on raised beds between 14 to 22 days; and Los Pinos Facundo is another natural from Finca La Concepción dried on raised beds. Facundo is also considering adding some exotic variety nano-lots to the list. They grow some Ethiopian heirloom, Geisha, Typica, Pacamara and H17, a hybrid between Catuaí and Ethiopian heirloom.



Don't miss the opportunity to taste Doga's coffees! Click on the link above to create an Interest and receive an e-mail when samples are ready!