This December, Dison Kareng uploaded his first offers on Algrano, three specialty Arabica lots from his homeland Uganda, more known for its Robusta. Heading a small mill and exporting company in Kapchorwa, he is already making waves in the world of competitions...


The coffee landscape in Uganda has been changing for 30 years. The severe coffee wilt disease (CWD) was detected in 1993. By 2000, it was present in all Robusta zones. From 1996 and 2005, Arabica production grew 39%. In 2007, the government started spreading resistant varieties. Millions of seedlings were given to farmers in 98 districts in 2012. The Coffee Roadmap program was launched in 2017 to drive production to 20 million bags by 2030 and facilitate licensing for local exporters.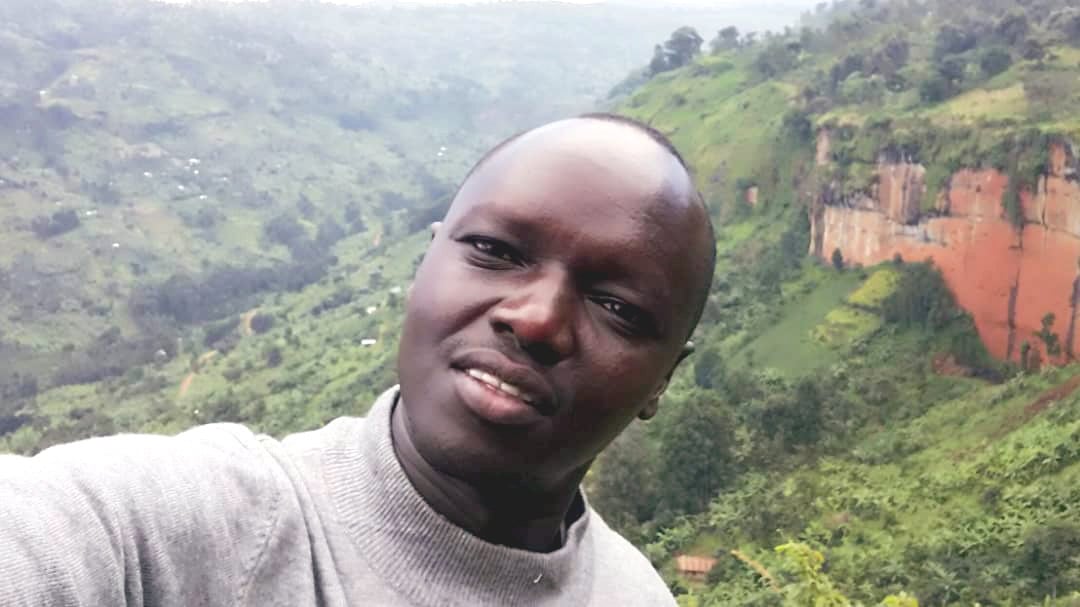 The results of these changes are starting to show. And Dison Kareng is a great example of what's coming for the country. He was born in 1990 to smallholder farmers in Kapchorwa, Eastern Uganda, who paid for his school fees with money from coffee cherries. Later, Dison would grow to become a leader in Uganda's specialty scene. Ahead of Bros Coffee, a small exporting company working with Mount Elgon farmers, he became known for processing the coffee presented by Michael Manhart at the World Brewers Cup in 2017 (and winning 4th place).

From Facebook to European stages
"Between 2012 and 2014 I worked for the government in a program called National Agriculture Advisory Services, NAADS. I used to teach farmers, train them from coffee management to post-harvesting, handling and marketing. Oh, I loved it", he remembers. At the time, Dison started noticing more professionals coming to Uganda for coffee. Motivated by what seemed like a wave of opportunity, Dison quit his job in 2015 and started selling coffee on behalf of farmers to local buyers.

He started small. "I used to take coffee 20 km from my home district, then sell it, bring the money back to the farmer and make a small commission. I opened a Facebook account and started posting a lot about farms, coffee trees, my work and started connecting with people", Dison says. In December 2016, he formalised Bros Coffee. "Whenever I messaged people on WhatsApp I would say 'Hey Bro!'. That is where the name comes from. Then I added the S to include the sisters too."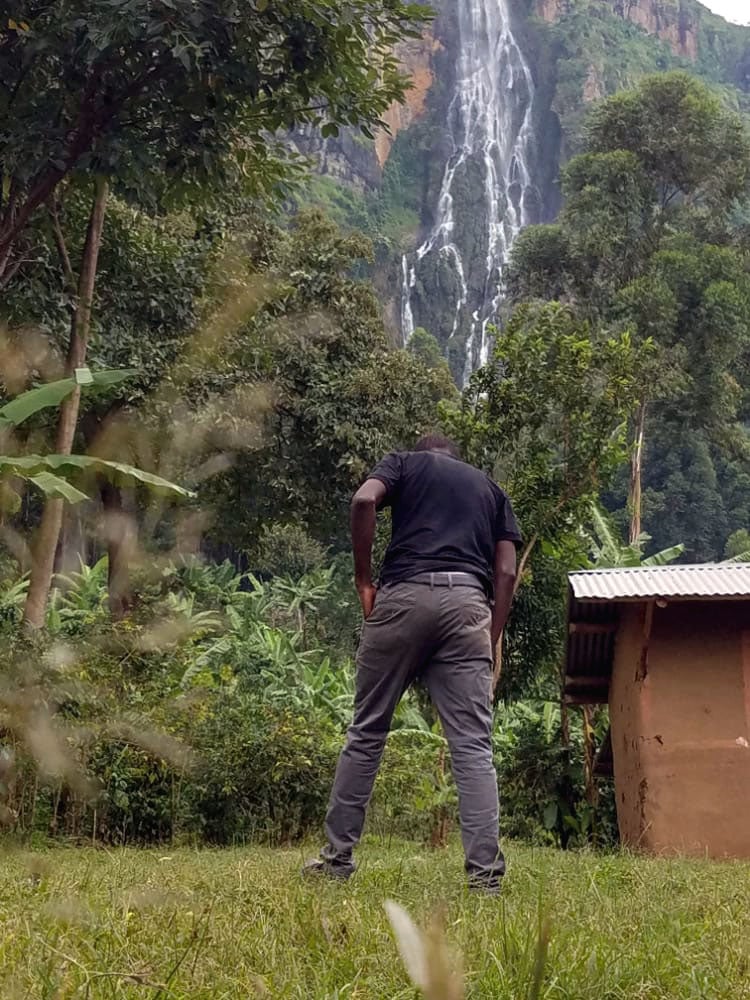 The wow factor
By then, Dison was already in touch with the Italian roaster Rubens Gardelli on Facebook and had shipped his first container to the roaster with only 20 bags inside (this is how much he wanted it!). "When I saw that they had won a national competition with my coffee I was wowed. 'So this is what coffee can do', I said to myself." Other than this, Dison kept selling most of the coffees he processed to local buyers at roughly half the price he now knew he could get from a roaster and none of the visibility.

Dison kept recruiting new farmers and training them. He hired a location to create his own micro-mill. Dison buys only the "ripe, ripe cherries", for which he pays around 30% more than commercial exporters. At the washing station, "we pulp at the right time, we do flotations, we ferment the coffee… Now we are 263 farmers and last year we sold 500 bags". Dison also distributes seedlings and organises field trips for farmers, most of whom have only a quarter to half a hectare of coffee, to visit larger farms and learn from their experience.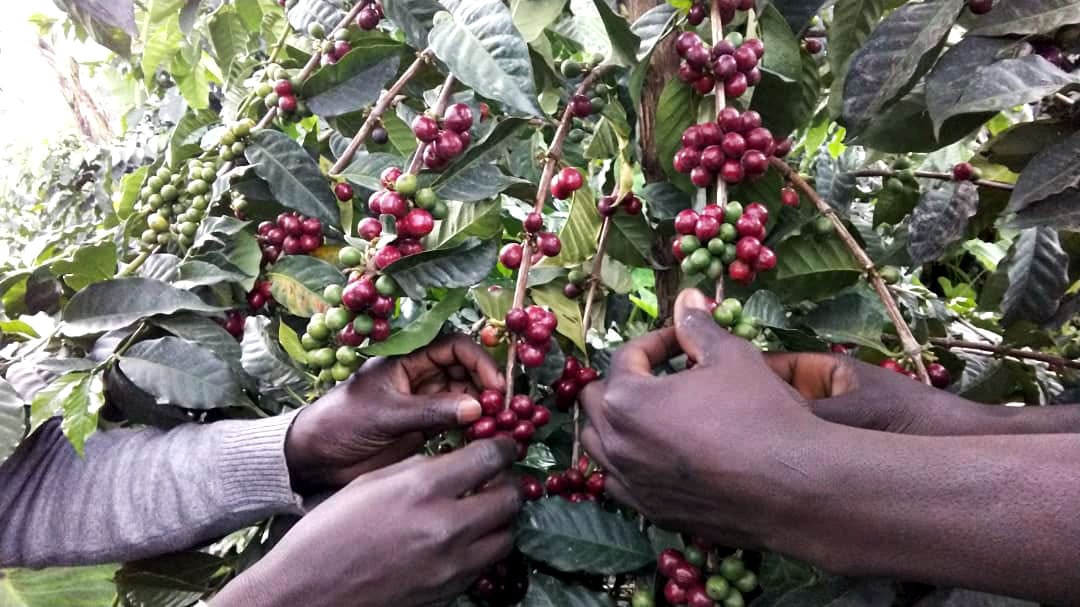 In 2020, Dison got a tip about Algrano from a Swiss visitor. He later joined and applied to become verified. After seven months of conversations with the Algrano team, Dison finally uploaded his first coffees in December, three specialty blends from his home district Kapchorwa, where Sipi Falls is located, and the neighbouring Bulambuli and Kween. The three districts sit on the slopes of Mount Elgon on the border with Kenya, one of the two key regions for Arabica production in Uganda (the other one being Mount Rwenzori in the West).



"Market access is a big challenge but with Algrano our name is spreading to the world", he laughs. "I hope that next year, with this collaboration, the market won't be a challenge anymore." Dison plans to build his own washing station and is currently investing in buying the land to house it. On the forefront of Uganda's growing specialty sector, he wants to partner with roasters to be able to give farmers second payments based on the profit from his sales.